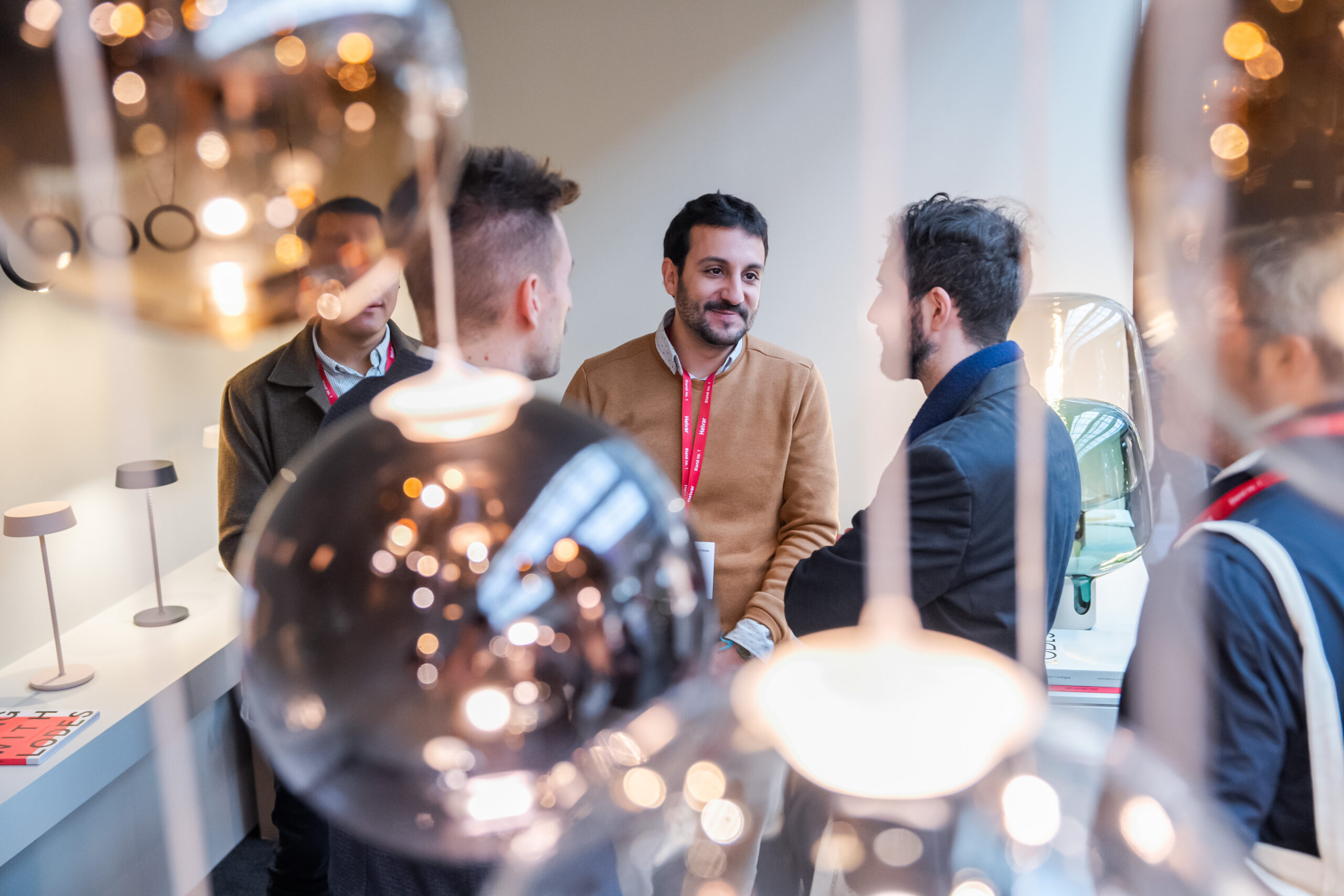 LiGHT – the only trade show in the UK dedicated to lighting specification – will build on the success of its first year in 2022 by enhancing its offering to attract the wider design community.
A common misconception is that trade shows dedicated to lighting specification are just for lighting designers. This, put simply, just isn't the case…
Lighting is one of the first things that should be considered when working on a project – whether you're a client, developer, architect, interior designer, or lighting designer. The importance of working with the right tools and having the right knowledge to produce the best light – and in turn the best environment for the end user – is undeniable. So many times, lighting is an afterthought on a project, when it should be at the forefront of everybody's minds.
So, if you're NOT a lighting designer why should you attend LiGHT 23?
Well, ask yourself these questions…
Do you work on commercial and / or high-end residential projects?
Do the projects you work on feature lighting in some capacity?
Would you like to understand more about the effects of good and bad lighting on design schemes and the end user?
Would you like to broaden your knowledge on the built environment?
Would you like to make new connections within the industry?
If you answered YES to even just one of these questions, then LiGHT 23 is the event for you and with FREE visitor registration, what's to lose?
LiGHT 23 will feature 100s of high-end lighting brands all under one roof – perfect for residential and commercial projects large and small. From sourcing IP-rated products that can bring a stunning bathroom or garden design scheme to life; to statement decorative pieces for a restaurant or bar project; or perhaps you're working on a big hotel project and need a company that can fulfil a large order… Maybe you need something more bespoke? With lighting brands from all over the world on show, we guarantee, there will be a product at LiGHT 23 that fits the brief.
Not only that, LiGHT 23 will once again host the highly regarded talks programme [d]arc thoughts, featuring experts from across the world of design, editors from speciality design magazines including arc, darc, ICON, and OnOffice, while covering topics that affect all areas of the industry, such as sustainability & circular design; designing for a global client; designing for healthy office spaces; and designing for small & large spaces, to name just a few… Watch this space for a full talks programme announcement coming very soon!
The show's association partners will also support the talks programme with speakers from the likes of British Institute of Interior Design (BIID); Society of British & International Interior Design (SBID); NLA; Institution of Lighting Professionals (ILP); Society of Light and Lighting (SLL); and the International Assocation of Lighting Design (IALD).
The BIID and IALD will also be hosting members and potential new members in the Associations Lounge at the show, which will be a welcome chill out area for visiting designers throughout the two-day event. Why not join the IALD for a drinks reception as part of the late-night opening on 21 November, or the BIID for a designers' lunch on 22 November.
Also new for this year is darc space, a dedicated area for decorative lighting brands to shine. darc space will provide lighting and interior designers and specifiers looking for their next stunning light feature a one-stop-shop of decorative lighting brands to choose from.
For the most recent up-to-date exhibitor list and all visitor information head to www.lightexpo.london
Share this story