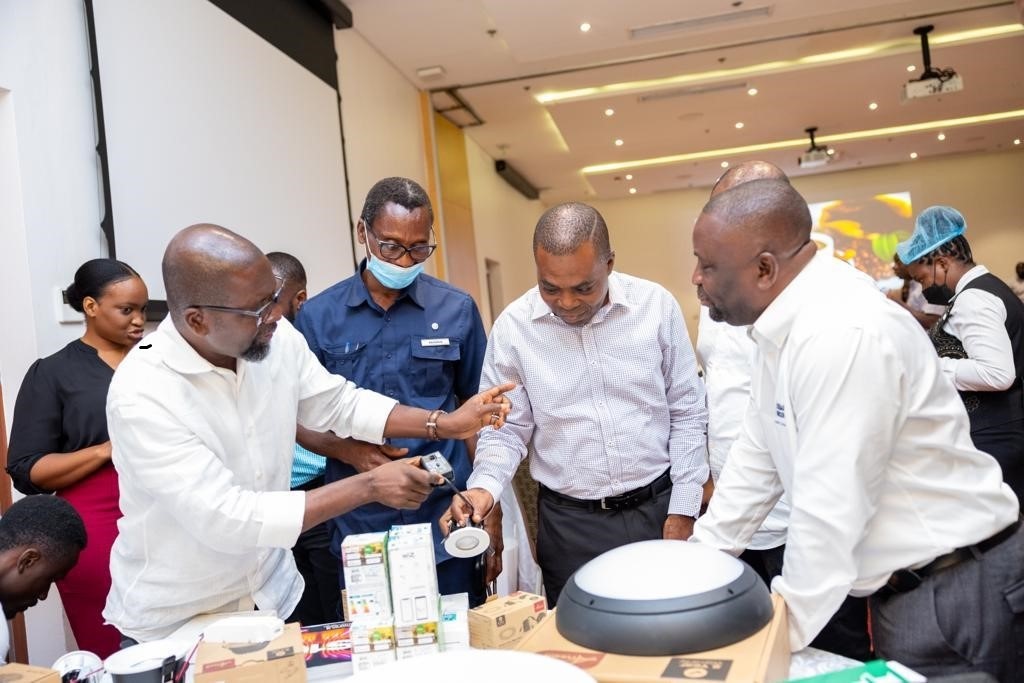 Lighting designer and manufacturer, Ansell Lighting, has appointed Kissart Group as its exclusive in-country distributor in Ghana.
The new partnership will offer Ansell's innovative lighting solutions to consumers in the West African nation, where Ansell has operated for more than 12 years.
The Kissart Group, a Mechanical, Electrical, and Plumbing (MEP) company, has previously partnered with Ansell on key projects, including Tamale International Airport and the Covid-19 facility centre at Korle Bu, and was keen to expand the relationship across Ghana.
Nick Prince, International Account Manager for Ansell Lighting, believes the new partnership, which was launched at an event at the Marriott Hotel, Accra in Ghana, aligns with Ansell's commitment to making a positive impact and providing environmentally friendly lighting services.
He said: "We recognise the enormous potential of Ghana as a growing market. We have been conducting business in Ghana since 2011 and our partnership with Kissart on several prestigious projects has established them as a trusted ally, leading us to establish this long-term partnership. Our goal is to work closely with Kissart to expand our presence in both the project and distribution markets. Ultimately, we aspire to become a household name in Ghana."
As part of the launch, Ansell Lighting introduced the Octo-Casambi, a Bluetooth mesh system app that allows customers to have complete control over their lighting systems.
Aloysius Attiogbe, Project Account Manager for Kissart Group, said: "We are a Mechanical, Electrical, and Plumbing (MEP) company, and our partnership with Ansell stems from their provision of the highest quality products.
"The smart lighting solutions allow customers to achieve intelligent lighting without the need to replace their entire systems.  And we consider this partnership a major milestone because by managing power consumption, we contribute significantly to reducing our carbon footprint. Consuming less power brings us closer to achieving sustainability and environmentally friendly lighting solutions."
Established in 1992 and with headquarters in Warrington, Ansell now exports to 22 different countries [check this please!] and, as part of the company's growth and expansion strategy, has recently established a presence in the Nordics, alongside established operations in Madrid, Dublin, Belfast and Donguan, China.
Share this story