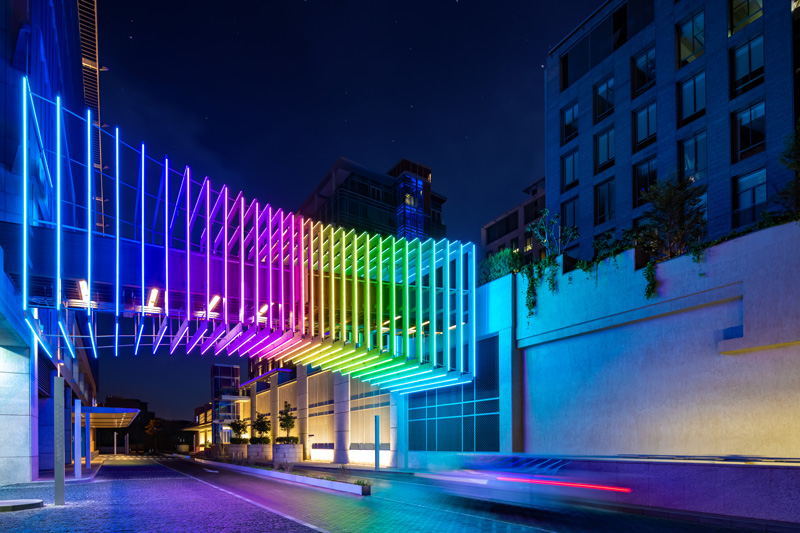 International lighting design studio Nulty has opened a new Singapore office in response to a recent influx of work across Southeast Asia.
Nulty Singapore is the company's sixth international studio and its third base in Asia following the launch of Bangkok in 2019 and Pune in 2022. The expansion comes off the back of several active years in the region, which have seen the team develop a growing pipeline of projects, including multiple high-end hotels and F&B outlets, a premier fashion store in Manila, and a private hospital in Bangkok.
The new studio will be led by Chloe Fung, a highly skilled and creative lighting design professional who has amassed valuable on-the-ground expertise working for lighting design practices in both Singapore and Hong Kong. Chloe will work in close partnership with Founder Paul Nulty, Managing Director Mark Vowles, and Director Simon Berry, an ex resident who spent over ten years in Singapore leading the lighting design arm at global hospitality firm Hirsch Bedner Associates.
Paul Nulty, Founder, Nulty comments: "Forward-thinking architecture and talented designers have always been intrinsic to Singapore, so it's been in our sights for a while as we look to establish a creative base across Asia. The launch comes at a crucial time for us as a business, as the scale and complexity of our work in Asia continues to evolve. It will be a huge advantage to have a local office to complement our Bangkok outpost and we are delighted to have Chloe at the helm. She'll work collaboratively with our 25-strong team of designers across Asia, building on the great results that our team has achieved so far."
Founded in London over 12 years ago, Nulty has grown its international footprint over recent years to include studios in London, Dubai, Miami, Bangkok, and Pune. The award-winning team delivers architectural lighting design at every scale, working on everything from city-wide masterplans, public realm, and façade projects, through to hospitality, retail, commercial and residential schemes across the globe. The sustainability agenda and the circular economy are fundamental to Nulty's thinking, and the practice is fully committed to assessing the environmental impact of its work.
Share this story