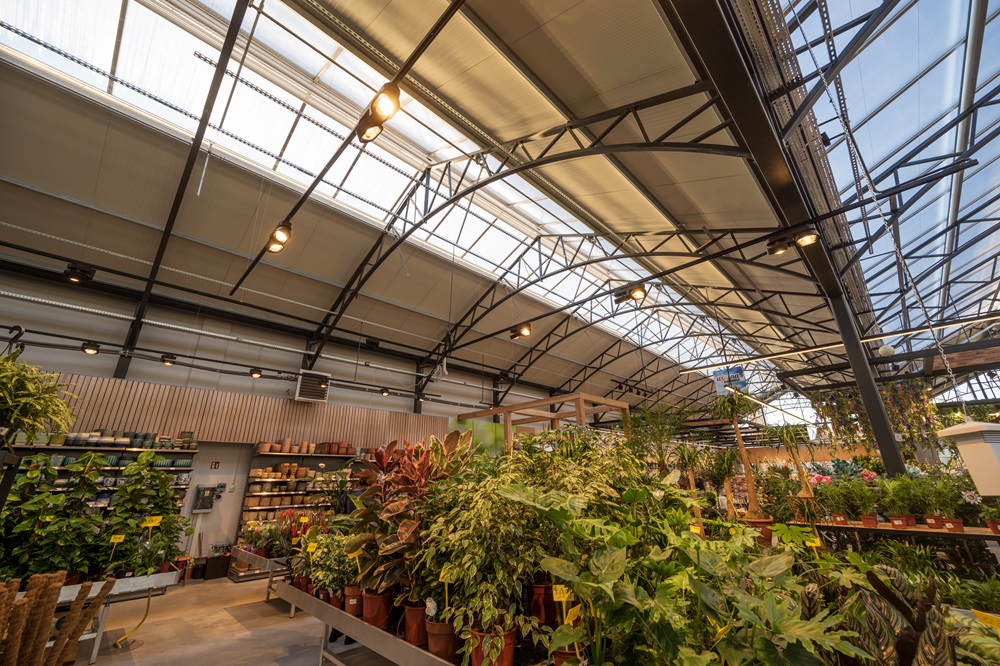 TRILUX lights Mrówka Greenhouse, Poland's largest garden centre, with innovative LIVELINK system
In April 2023, Mrówka Greenhouse, the flagship garden centre of the esteemed Mrówka PSB DIY chain, opened its doors in Międzyrzecz, Poland, showcasing a cutting-edge lighting design by TRILUX. The expansive 1,200 sqm Dutch greenhouse, nestled under a glazed roof, boasts an impressive display of traditional and collectable plants alongside the existing 2,500 sqm of retail space. Wojciech Bezak, owner of Mrówka Greenhouse, describes it as the "most representative and flagship" facility in the Lubuskie region.
"We took inspiration from Western countries, where modern, spacious greenhouses are standard. The vision for Mrówka Greenhouse was realised thanks to the solutions proposed by TRILUX," comments Wojciech.
Recognising the challenge of maintaining optimal lighting for live plants, especially during the limited sunlight hours, TRILUX implemented the LIVELINK SYSTEM. This intelligent system, managed easily from a smartphone, uses sunlight intensity sensors to automate lighting, ensuring artificial light activates only when natural sunlight is insufficient. This not only adjusts to the length of the day but also adapts to changing weather conditions.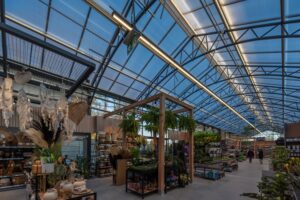 Wojciech highlights the simplicity and efficiency of the LIVELINK system, stating, "Managing the LIVELINK system is very easy. It is also an excellent way to save on lighting costs. Its level adjusts itself according to daylight intensity, ensuring the facility is well-lit at all times, and artificial lighting works only when needed."
Divided into four zones – decorations, plants, tools, and seasonal products – the Mrówka Greenhouse Garden Center benefits from TRILUX's tailored lighting design. Piotr Orlowski, Retail Manager at TRILUX Poland, explains, "Our goal was to adjust the luminaires and the colour of the light to best display products in each zone."
Owner Wojciech concludes, "We knew that lighting would play a key role in customers' perception of our facility. It was worth giving a free hand to TRILUX designers, and as a result, we have a facility we are really proud of."
Share this story