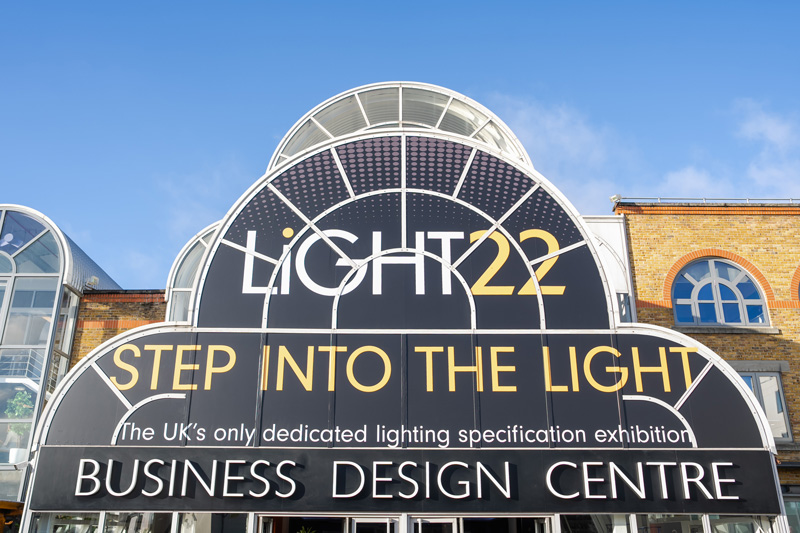 Registration is now open for the UK's only dedicated high-end lighting specification event, as LiGHT 23 returns for a second successful year.
Following the popularity of LiGHT 22, which saw over 3,500 visitors attend to discover over 100 high-end international lighting brands, registration for LiGHT 23 is now live.
Taking place on the 21st & 22nd November 2023 at London's Business Design Centre, LiGHT 23 will see even more exhibitors taking part than last year, with new spaces and exciting additions to the [d]arc thoughts talk programme. The show is brought to the industry by [d]arc media, built on the company's and the team's knowledge and experience of the lighting specification market that spans more than 20 years.
This year will see an increase in interior designers and decorative lighting brands both attending and exhibiting, providing an incredible opportunity for interior and lighting designers to discover new technologies, solutions and inspiration.
To fully embrace this design focus, an exciting new area for the 2023 show has been announced – darc space. The darc space focuses on decorative lighting in architecture, acting as the perfect place for interior designers and lighting designers to network, collaborate, provide inspiration and specify decorative lighting brands for their projects.
Situated in a prime position adjacent to the main conference room where the [d]arc thoughts programme will take place, darc space gives decorative lighting brands a dedicated area to shine. darc space will provide designers and specifiers looking for their next stunning light feature a one-stop-shop of decorative lighting brands to choose from. Acting as a key networking and meeting point throughout LiGHT 23, darc space will also feature a dedicated bar for the late night opening on the first day of the show, while hosting a complementary LiGHT Lunch on the second day.
LiGHT is overjoyed to be partnering with the British Institute of Interior Design (BIID) for the second year running. As a partner of LiGHT 23, the BIID team will be hosting a meet and great for their members and prospective non-members in the Associations Lounge on Wednesday 22nd November.
This is an incredible opportunity for those attending LiGHT 23 to meet with the team and harness the benefits that BIID can offer to interior designers.
BIID works with interior designers to offer professional guidance, educational and development support, speaking opportunities and networking events. BIID is the UK's only professional institute for interior designers, representing both the commercial and residential sectors, from heritage to cutting edge.
Paul James, Managing Director from LiGHT 23 said: "We are incredibly excited to see what this year's show will bring, following the resounding positive feedback we received last year. We are delighted to be working closely with the BIID team to offer fantastic opportunities to interior designers attending the show.
LiGHT 23 is set to be bigger and better than before, with more brands, exhibitors, visitors and talks. We have a strong line-up of companies and speakers joining, with support from renowned partners. The show is a key destination for those with a passion for design and specification, including architects, interior designers and lighting designers."
Register here: www.lightexpo.london
Share this story