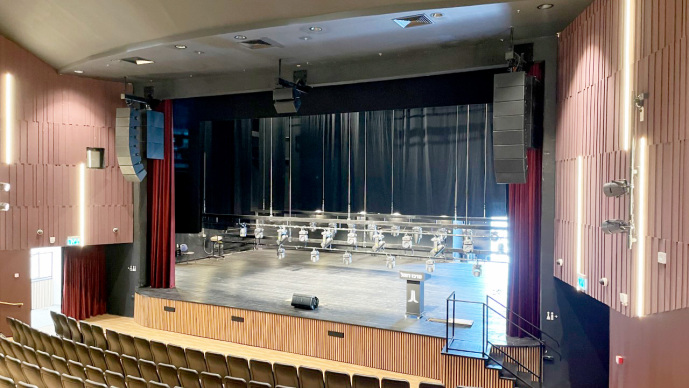 The Duhl Center is a cultural institute and auditorium located in Hatikva district, Tel Aviv (Israel), today is the second the largest in whole the city. The venue was designed and built in 1985 and since then has been an active artistic and cultural site, quickly becoming a landmark of the community, not only of the Hatikva district but of the entire south area of Tel Aviv.
Given the great social impact of the place, the venue has been recently upgraded with new lighting technologies, in order to make the cultural center more modern and innovative.
For the lighting system, the Duhl Center has appointed the multimedia consultant Harel Tabibi, who has chosen to rely on PROLIGHTS latest led fixtures, and the gear has been supplied A.B. Electronics, distributor of the brand for  the territory of Israel.
The multimedia consultant has enriched the new lighting rig with the PROLIGHTS Astra Wash 7Pix LED moving wash light:
"The choice was dictated by the extreme versatility that characterizes the Astra Wash7Pix"said Tabibi. "The extremely high-efficiency optical system allows to zooming from 4° to 56°, but most all, the small and lightweight body and the fast movements make the product extremely suitable for the needs and spaces of an auditorium."
Share this story