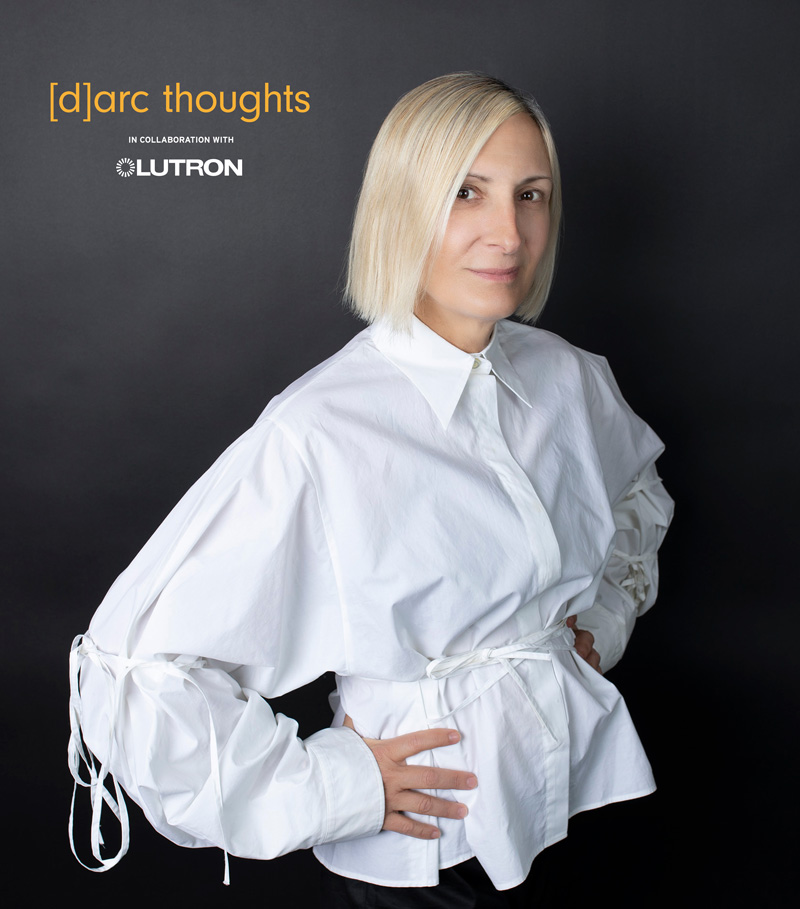 Internationally renowned light artist, Grimanesa Amorós headlines [d]arc thoughts talks programme.
Taking to the stage on Tuesday 21st November, Amorós will present 'Illuminating Boundaries: The Exploration and Creation of Art Through Light', followed by a Q&A session with arc magazine's editor, Matt Waring.
Amorós is a Peruvian-born American multimedia creative whose work explores community connections intersecting history, technology, and architecture. Her keen understanding of structure enables her to create monumental sculptures incorporating various elements such as video, lighting, and electronic components to create immersive environments and connect the viewer to their surroundings.
Technology complements the concepts of her work without defining it – a medium of expression. Describing her work as a "constant romance with the unknown", Amorós first incorporated light into her practice following a fated trip to Iceland. While there, she saw the northern lights and realised the powerful ephemeral magic light held. She discusses light's ability to transcend social and geographic boundaries "we all connect to light."
Drawing upon critical cultural legacies and landscapes, Amorós is inspired by the communities she creates within. Installing and programming each piece on-site, direct interaction with the surrounding architecture is key to creating her work. "Ultimately, the piece connects the viewers, space, and light sculpture, merging them into one." Grimanesa Amorós' artwork ties the past, present, and future – pushing viewers to think beyond and challenging their initial perceptions.
Commenting on her involvement in the UK's only exhibition dedicated to lighting specification, Amorós said: "LiGHT 23 will be where those who love light can unite and convene about the latest tech and how light is being used. Join me for this year's LiGHT 23 to learn how light and art intermingle and how to live in 'A constant Romance with the Unknown'. I am looking forward to seeing you all."
[d]arc thoughts, in collaboration with lighting control specialist Lutron, will take place on the Gallery level, in a dedicated conference space. Running for two-days as part of the wider LiGHT 23 exhibition, talks and presentations will focus on trends and innovation within lighting, while being moderated by arc and darc magazine editors as well as guest editors. All talks are completely free to attend, and the full talks programme will be announced in coming weeks.
Photography: Chiara Cussatt.
Share this story