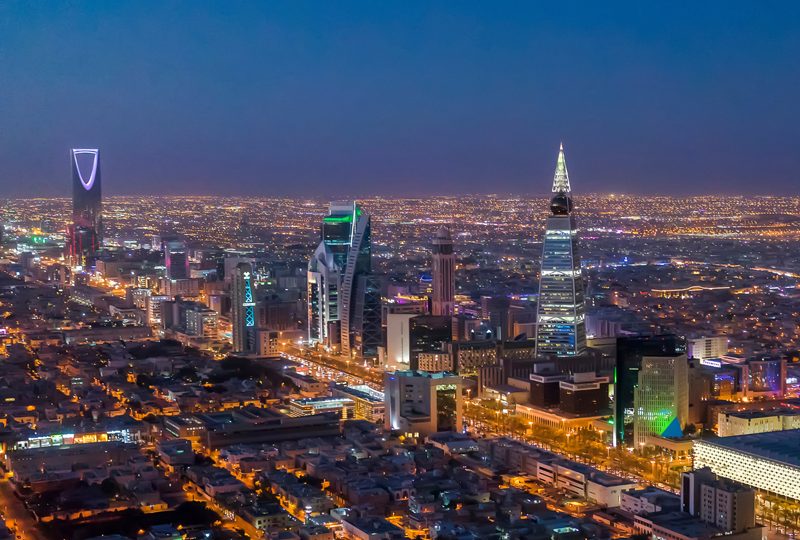 Architectural lighting manufacturer Tryka has announced the expansion of its operations in the Middle East, with the opening of new offices in Saudi Arabia.
This expansion comes at an exciting time for Tryka, as the company celebrates an impressive 20 years in the lighting industry. The opening of the Saudi Arabia offices will allow for the growth of the company's existing Middle East presence, as an addition to its UAE office. The new location will create further support for Tryka's international clients who are specifying and supplying projects in the region.
Mohammed Saleh, Country Manager – KSA, will be the main point of contact in the region, leading on local operations. Commenting on the expansion, he said: "It's an incredible opportunity for Tryka to enhance its presence in the area. I am delighted to be part of this new venture, using my familiarity of the region to ensure we are offering support to local lighting agents and distributors, as well as consultants and developers during planning and development."
"As the brand grows in reputation, we have seen more project demands in the Middle East. Our increased presence and support infrastructure allows us to meet greater client needs, offering on-hand project management and site support during project construction."
Chris Rolph, Founder of Tryka, added: "As we have reached our 20th year in the industry, we are thrilled at how our reputation and recognition has grown internationally. We are so proud of our success, acting as trailblazers in architectural lighting and becoming the go-to LED lighting brand for designers and specifiers globally. We have completed projects in every sector, compassing every corner of the globe, and the opening of our new Middle East offices demonstrates our continued development and ability to cater to an international client base."
The Tryka product range has all required third party safety and performance certificates by accredited, independent laboratories, thus enabling straightforward SASO certification and import certification to Saudi Arabia. This thereby ensures that each and every product exported to the country will comply with all local regulations and standards.
Mohan Kumar, Managing Director of Tryka Middle East, added: "For many years we have met the demands of the Saudi Arabian market, delivering impressive lighting schemes across the region including a number of façade lighting packages within the King Abdullah Financial District and Tamkeen Tower in Riyadh, now shining beacons of the everchanging Saudi landscape."
"Working closely with international specifiers, our ability to offer tailor-made solutions has been tantamount to our success and the added value of having a local office will prove invaluable in delivering future lighting schemes, particularly as Saudi Arabia enters this new era of modern development."
Tryka's Saudi Arabia office is located at Tryka International Ltd, Riyadh, KSA, CR-1010870443.
Share this story