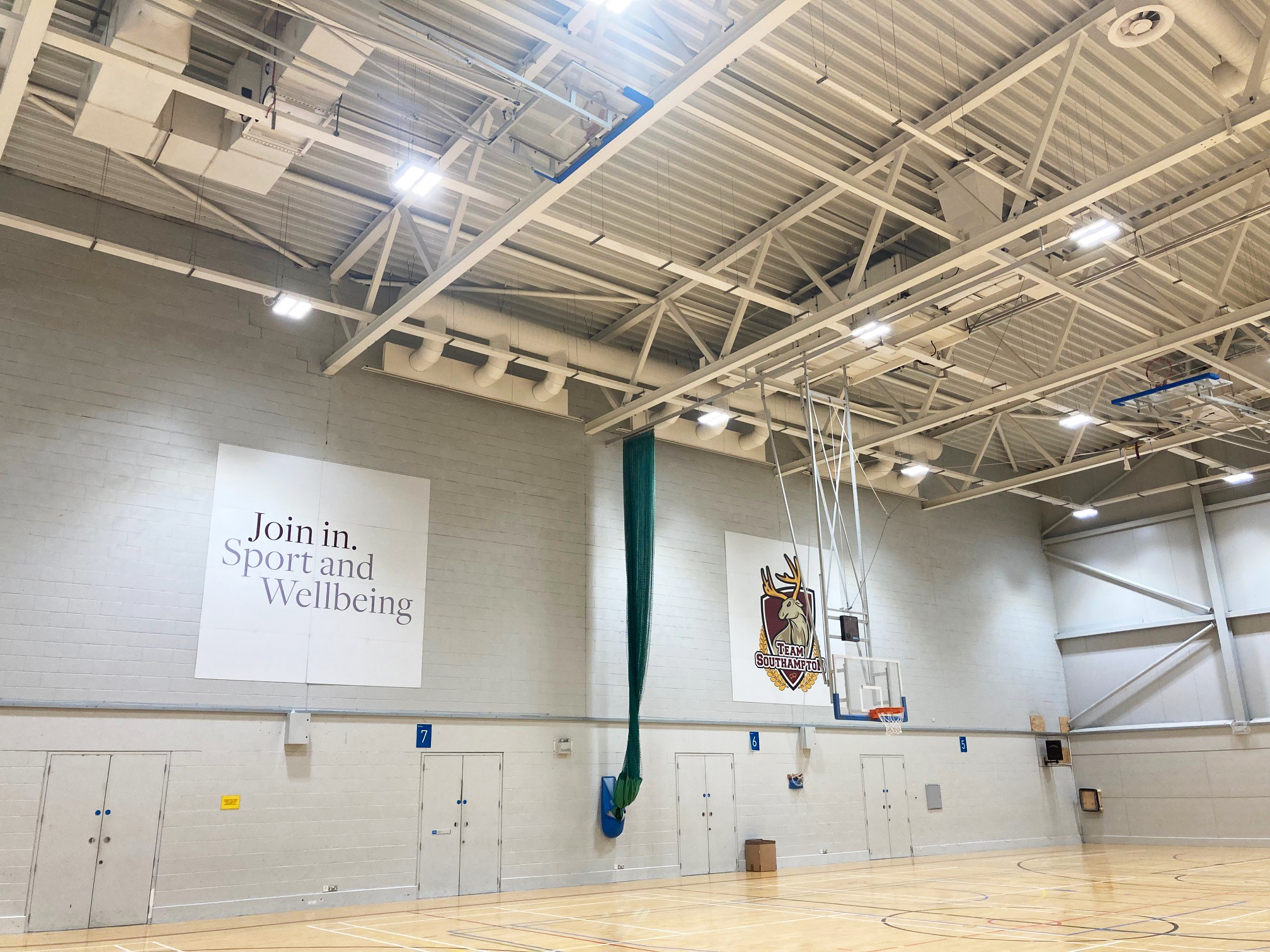 A project to modernise and redesign the lighting inside the sports hall at the University of Southampton has been completed and since its commission, has boasted impressive energy savings and efficiencies.
The project was a partnership between the University's own Estates and Facilities Department, who designed the new lighting scheme; Apollo Lighting and Tridonic.
Apollo Lighting was briefed to modernise and redesign the lighting of the sports hall from the incumbent fluorescent lamps to modern LED technology. A key part of the brief was to improve LUX levels for those playing sports, while reducing energy consumption and overall costs.
Tridonic supplied the LED products, including LED high bay boards and drivers – all of which helped to create high outputs, while keeping energy consumption low. The high bay boards were selected for their shorter length, meaning that products could be smaller and more compact overall, which saved further material consumption.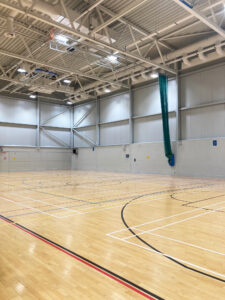 Ensuring the correct lighting levels were accurate for the intended purpose of the hall, was crucial to the project's success. Internal lighting designers planned and simulated the LUX levels to ensure that the installed systems would yield the correct outputs.
The results of this reinstall have yielded a 58 per cent reduction in energy consumption and a 7940W (7.94KW) saving per year – all while creating an increase of over 100lux, from 400 to 500lux.
Adam Edwards, Head of Product Design at Apollo Lighting, said: "This project gave us the chance to really showcase how far new lighting products and techniques have come from the days when the sports hall was originally fitted out. The project team worked exceptionally hard to bring LUX values up and energy consumption down, resulting in an aesthetically pleasing, functionally sound hall that will create the best possible sporting environment for students."
James Huntington, OEM Controls and Solutions Manager from Tridonic, said: "We love getting involved with projects like this that showcase the technology and innovation – both of our products – and of the designers and manufacturers that visualise these new systems for clients. We know now that a luminaire is far more than just a light in today's world – offering opportunities to collect vital data for smarter building management and control."
Share this story