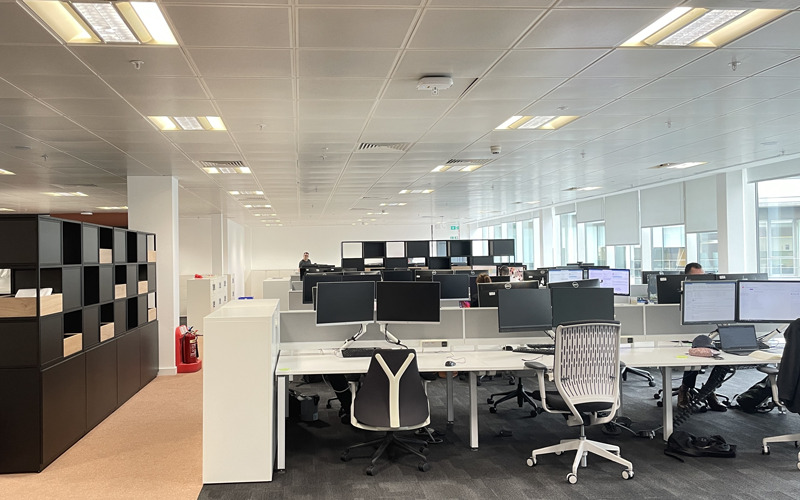 The Regen Initiative, a pioneering force in creating scalable circular solutions for the lighting industry has cemented its commitment to a greener future by clinching two prestigious Build Back Better awards simultaneously – the Platinum for the initiative category and the Green for the project category.
The Platinum status signifies the organisation's unparalleled dedication to building a resilient, sustainable future for all. This recognition is a testament to The Regen Initiative's unwavering efforts in leading the way in lighting refurbishment services.
In addition to the Platinum award, the Green accreditation acknowledges The Regen Initiative's outstanding accomplishments in the realm of environmentally friendly initiative projects. This accolade showcases the organisation's groundbreaking achievements in harnessing sustainable practices and promoting environmental stewardship.
Award winning project: Arup, Manchester Office:
Arup recognised the importance of reducing its carbon footprint. Through The Regen Initiative, they remanufactured their lighting systems instead of replacing them with new ones, which reduced carbon consumption by 47.5 percent, energy use by 72 percent and avoided 85 percent e-waste disposal via an approved WEEE scheme. The reduction in power density resulted in 5W/m2 for LED, compared to the fluorescent density at 13W/m2. Thanks to this project Arup has led by example, setting a precedent for the clients they serve, proving the principle of remanufacturing and producing a living showcase for visiting clients and associates to raise awareness of the benefits of sustainable lighting solutions, fostering a sense of shared responsibility for the environment and inspiring others to follow suit.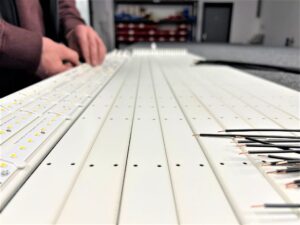 The Regen Initiative Co-Founder, Simon Fisher, expresses gratitude for the recognition, stating: "It is a huge honour to receive these awards and everyone involved is thrilled, but we're prouder of what this stands for, recognition and validation of Remanufacturing as a credible alternative to buying new and the beginning of a movement to reduce waste consumption and drive to Net Zero".
The Regen Initiative has consistently spearheaded ground-breaking projects aimed at promoting environmental conservation and sustainability through lighting remanufacturing. Lighting refurbishment for the future requires a complete change in mindset, production and process from the linear take, make, waste economy, where old light fittings are discarded and replaced with new.
These awards serve as a reminder that The Regen Initiative's work is not only vital for the present but also lays the foundation for a sustainable future.
Share this story