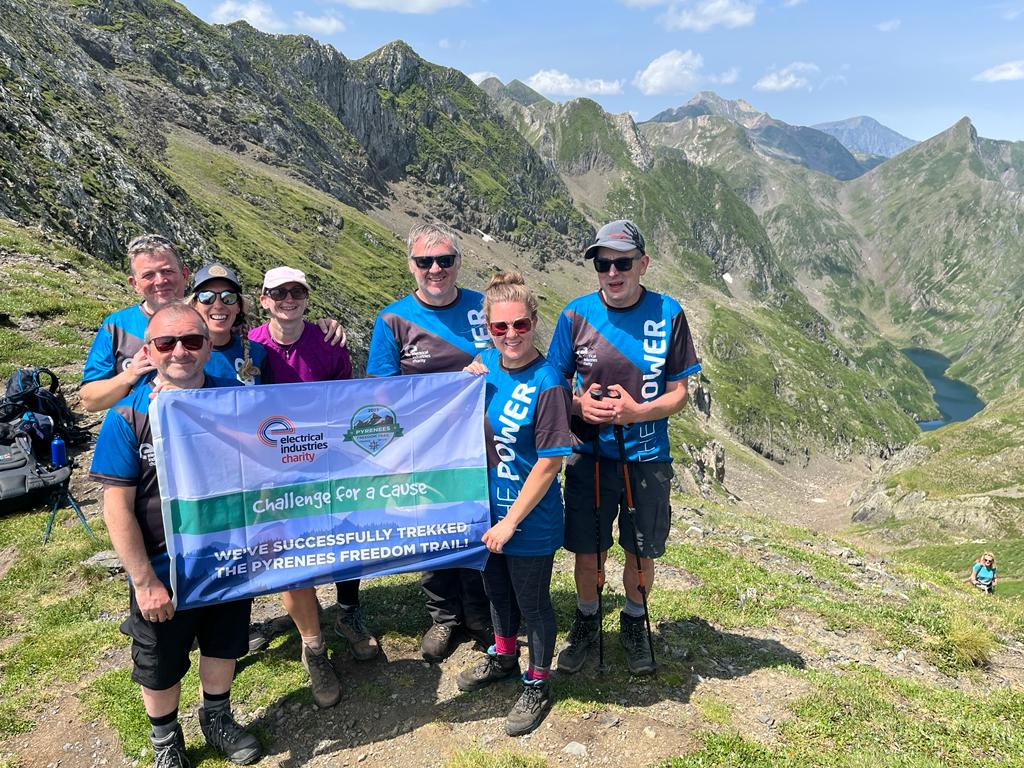 Earlier this year, six people from the electrical industry signed up to take on one of the Electrical Industries Charity (EIC) challenges for a cause, the Pyrenees Freedom Trail trek. Together the trekkers have raised an impressive £15,800, a testament to the dedication and effort of all participants.
Calum Shields, Procurement Manager at Stein Electrical and Mechanical Solutions, commented "The trek was tough and there were times when you have to really dig down and find extra strength but the motivation to support a greater cause kept me going. Throughout the challenge the organisation and support given to us all from the EIC was amazing."
As individuals like Calum confront personal challenges on the trail, the EIC provides the larger framework and purpose behind these adventures.
Kate Adamczyk, Director of Marketing and Business Development at the EIC, said "Our Challenge for a Cause events stand out as an encouragement of genuine human connection and purpose. This isn't merely a fundraising activity; it's an experiential journey."
Kate continues "The £15,800 raised is not just a figure, it's a symbol of the enduring human spirit of our ability to come together and rally to support those in our industry. We are very grateful for those who took part and those who have donated. Without this amazing support, the EIC wouldn't be able to do what we do".
In an age of endless digital challenges and viral trends, the EIC 'Challenge for a Cause' events brings a tangible touch to fundraising. No matter your level of expertise, there's a challenge waiting for you. And beyond the physical feat, you'll be part of a grander mission of making a difference for our industry.
To sign up for or to learn more about the upcoming challenges, visit: www.electricalcharity.org/events
Share this story