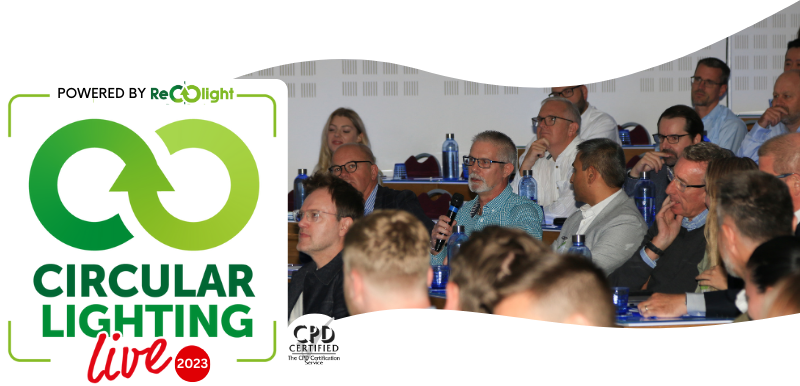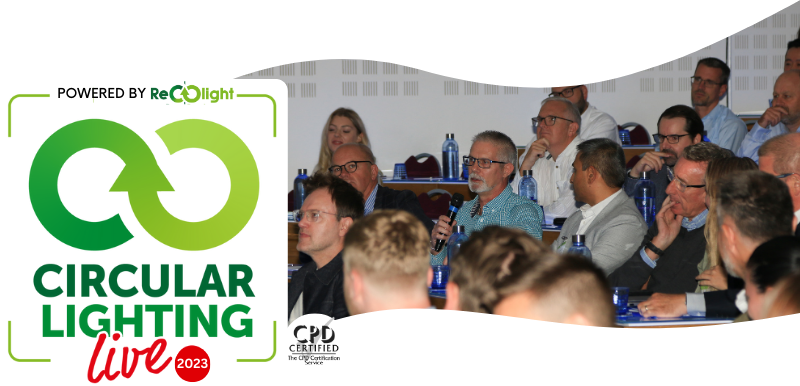 The EU Green Deal umbrella, with its 153 legislative acts, has set the pace for a global trend of green regulations that are coming at an unprecedented speed. The lighting industry is facing a complex and broad scope of regulations and standards that will impact product design, manufacture, distribution, and use.
At Circular Lighting Live, on 21st September, Maurice Maes, Head of Standards and Regulations at Signify will delve into the background of this wave of green regulations and explain how it differs from the past.
But that's not all – the industry is also seeing a surge in green label initiatives, third-party certification programs, and customers demanding proof of sustainability. Should you go all-in with Environmental Product Declarations to prove your green claims, or adopt a different strategy?
Circular Lighting Live will provide practical and strategic insights on how companies can prepare for this new landscape, and how collaboration within the industry can make things more manageable. You will:
Learn the steps you need to take to get ahead.
Hear inspirational case studies from pioneers in the sector.
Get valuable actionable insights from the experts.
See the latest innovations from event sponsors in the exhibition area.
Please join us in illuminating your path towards a sustainable future, get seven hours of CPD, and put your company at the forefront of the sustainable lighting revolution.
A snapshot of the programme
How to prepare for an 'avalanche' of green regs |  Maurice Maes, head of standards and regulations at Signify.
TM66: The important changes in the next version – Bob Bohannon, head of policy and sustainability at the LIA.
How to gather environmental data | Simon Fisher, founder of F-Mark and Recolight
Case Study: The Building Crafts College, London | John Bowden, principal of Silent Design, and Cliffe Tribe, UK specification manager at Casambi Technologies,
How to use recycled plastics in luminaires | Robert Sant, AO.com's Group recycling director.
Lighting metrics for designers | Kristina Allison, senior lighting designer at Akins Global.
Case Study: Holburne Museum, Bath | Ali Kay, head of development at Stoane Lighting.
A creative solution to Cat A fit-outs and luminaire take back – Nigel Harvey, CEO of Recolight.
Circular Design – The challenges | Benz Roos, Associate Partner at Speirs Major.
A Life Cycle Assessment for designers by designers,  Marci Song, director of Seam Design.
Balancing creativity with specification targets:  Gary Thornton, associate designer with Nulty+.
 Case study: Entopia Building, Cambridge | Colin Ball, lighting director at BDP, and Jono Redden, senior lighting designer at BDP.
Circular Lighting Live is sponsored by: Signify, TRILUX, ASD Lighting PLC, BELL Lighting, Commercial Lighting Systems Ltd, Casambi Technologies, EGG lighting, FUTURE Designs, Glamox Luxonic, Helvar, Holophane Europe Ltd, Llumarlite Ltd, The Regen Initiative, Revitalite, Schréder, Silent Design, Smart Systems UK, Sylvania Lighting and TRT Lighting Limited.
Register today at https://circularlighting.live/
Share this story