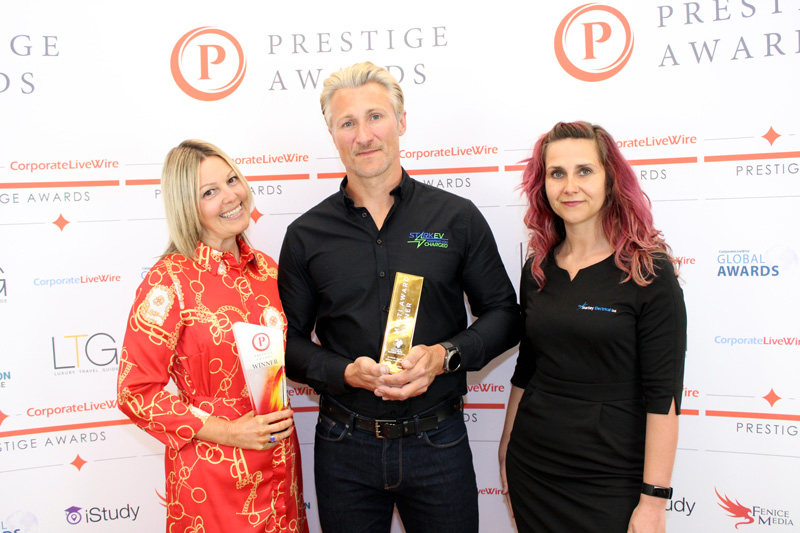 West Midlands-based electrical solutions installer has won in the annual Central England Prestige Awards for the second year running, making it one of only a handful of companies to be recognised consistently year on year.
Starkey Electrical, a family-run business, was named 'Sustainable Electrician Company of the Year' during an awards ceremony at Moor Hall in Sutton Coldfield on Tuesday 30th May, earning it the additional accolade of 'multi-award winner' having won 'Electrician of the Year' in 2022.
The company was recognised for its extensive expertise, bespoke customer experience and exceptional customer service.
Stuart Starkey, managing director at Starkey Electrical, said: "We are delighted to have won this award for the second time. This recognition is a tribute to the collective efforts and unmatched skill of our employees.
"A huge thank you to our valued clients and partners for their trust and unwavering support. Rest assured, we will continue to improve, innovate and illuminate at Starkey Electrical."
The Prestige Awards believe that SMEs are the backbone of any economy, awarding those which are achieving excellence while making an impact in their communities.
Starkey Electrical provides building automation, solar PV, energy efficient LED lighting and EV charging services to clients in residential developments, leisure, education, healthcare and industrial facilities.
Share this story