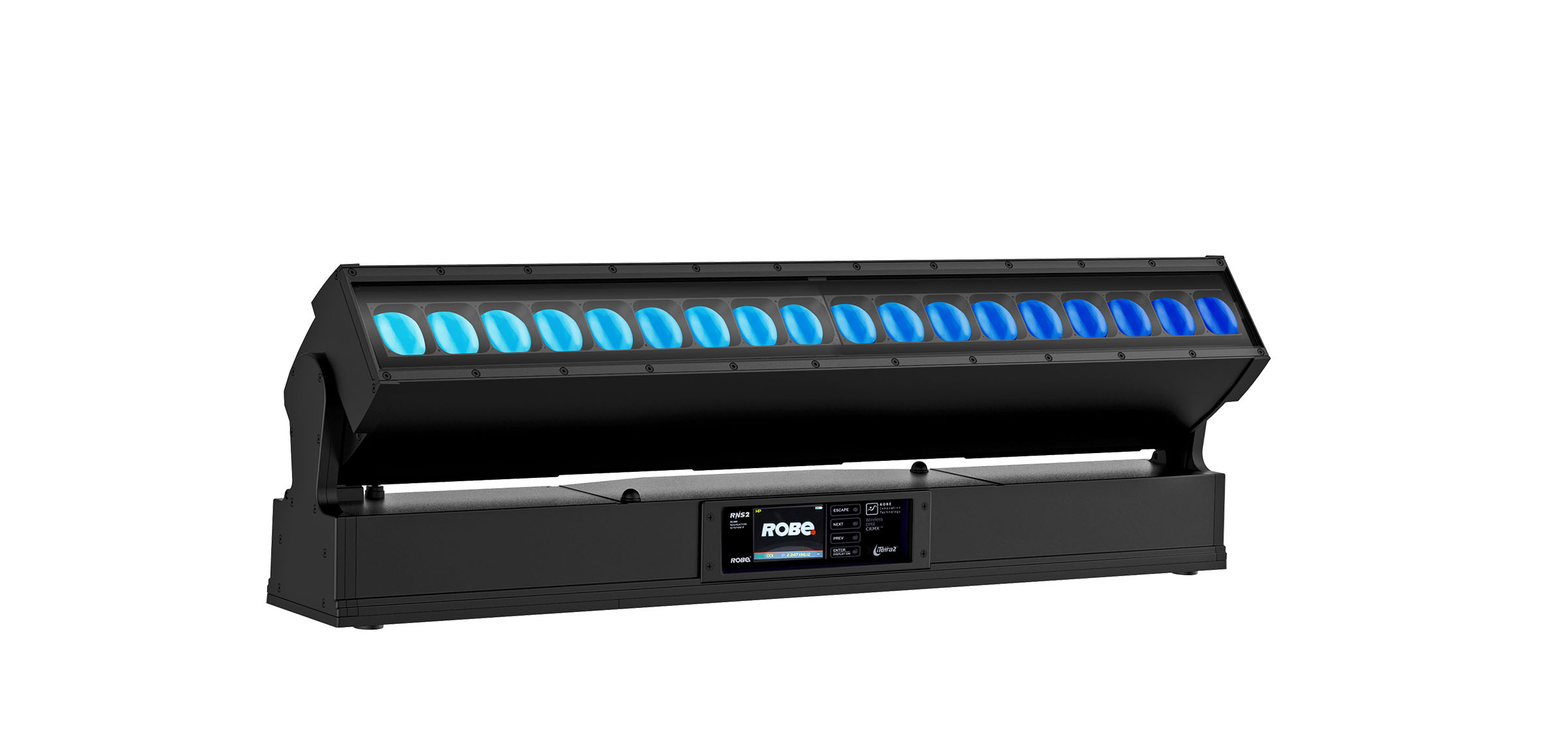 Robe will be showcasing six fabulous new products – iFORTE® FS, iESPRITE®, iPAINTE®, iTetra2TM, iBeam350TMand FOOTSIE – as well as highlighting several other innovations including RoboSpot with full networking capabilities at Prolight + Sound in Frankfurt 2023 on stand D10 in Hall 12.1.
Robe's iSeries range of products will take centre stage, taking the concept of IP-rated lighting fixtures to a whole new level, and a spectacular live performance show and lighting extravaganza will again be integral to the stand and run five times a day.
The third in Robe's highly topical "All Environments" trilogy, this is designed to illustrate the waterproofness and durability of iSeries products with an eye-catching, entertaining, and relevant narrative that will be sure to captivate guests!
Robe's "On the Road" show truck/mobile showroom will be parked up on a paved area in front of Hall 12 for people to check out ahead of its summer 2023 festival and event tour. People can see and experience one of the numerous creative ways in which Robe engages with core live music and event communities around the world.
Robe celebrates the meteoric "bang" with which the industry has returned after the pandemic and expects to see a diverse mix of visitors from all over Europe and farther afield, ensuring that Prolight remains a favourite gathering place for networking, exchanging ideas and doing business.
The above products and many others like the high-powered FORTE® moving light will be in action during the live show, which will be interspersed with lively informative VOG (Voice of God) infotainment presentations plus plenty more on-stand activities running throughout the expo.
Robe's successful architectural brand, Anolis, will have its own stand space – D23 – right across the aisle from the main Robe booth, where the latest luminaires from the new CalummaTM range will be shown alongside Anolis' popular AmbianeTM and Eminere® products.
Artistic Licence, market leading specialist in the design, development, and manufacture of intelligent lighting controls for architectural, entertainment and commercial lighting, will be adjacent to Anolis on Stand D25.
Share this story