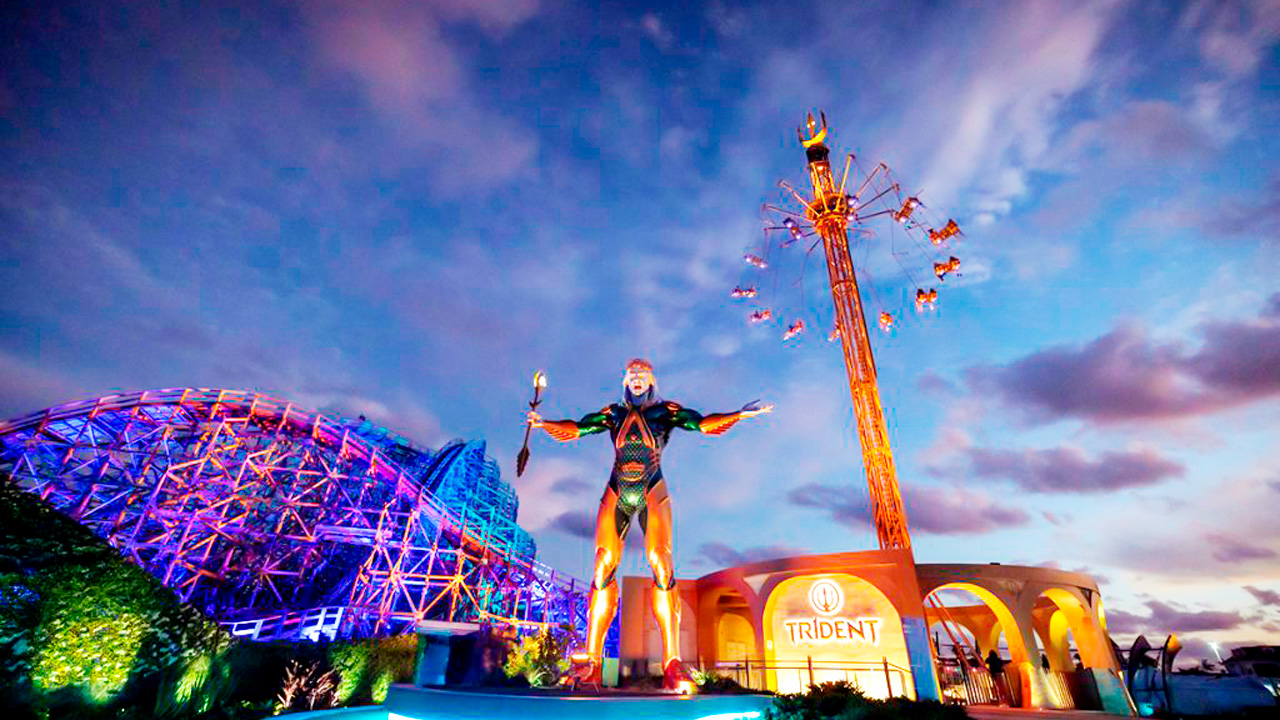 Prolights, through Show Technology design team, illuminated SeaWorld theme park's latest attraction: the Leviathan roller coaster. This thrilling ride is the centrepiece of the New Atlantis-themed area, an "impressive tower of timber taking guests on a thundering quest where they reach speeds of up to 80 km/h, experiencing exhilarating turns, crossovers, drops and dips" as stated by the park.
However, Leviathan is not only garnering praise for the actual rollercoaster ride itself but also for the immersive experience that envelops those queuing for a ride in the underwater utopia. Audiovisual installation specialists Run By Media spent two years planning the AV integration, over a year on-site building and countless long hours working closely with their design team Show Technology's Clint Dulieu and Lighting Designer Toby Sewell to bring this next-level project to light.
"The whole of the entry caves and load station is beautifully themed and well installed so it was fairly easy to light," remarked Toby Sewell, the lighting designer at the head of the project. "Consequently, it was a great, fun space to light."
In order to recreate the underwater theme and use a large palette of aquatic colours, the team decided to rely on Prolights lighting solutions using 57 Prolights DisplayCOB FC and 8 Prolights Mosaico XL.
The DisplayCOB FC, 60W compact full-colour COB PAR with parabolic reflector, were chosen for general wash lighting of the space: thirty were located in the load station and the others were distributed through the entrance and exit caves. In order to reinforce the underwater theme, the colours used are aquas and blues.
For the architectural lights the team chose the Mosaico XL, an extremely powerful outdoor LED image projector for long-range projection of textures. Toby explained this choice: "Again, the ride is themed as an underwater experience so the color palette is aquas and blues, in order to have the best results we relied on Prolights LED image projectors that supplied amazing watery textures with their shutters, animation wheels and gobos."
Share this story