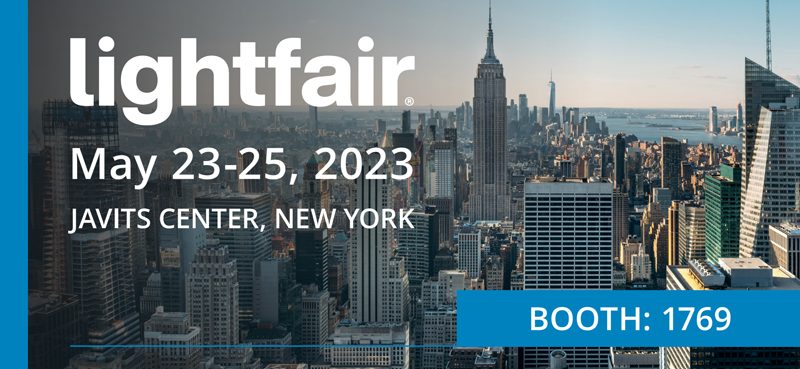 Pharos Architectural Controls has confirmed attendance at this year's LightFair, where the brand will be officially launching its newest controls solution, Expert, to the US market.
The exhibition, which is now a biennial event, is taking place at the Javits Centre in New York. It brings together a five-day conference, held between 21st – 25th May, and a three-day trade show between 23rd – 25th May.
LightFair is the ideal opportunity for Pharos to officially introduce Expert to existing and potential US clients, as the show prides itself on raising the bar with future-shaping innovations.
Visitors to Pharos (booth number 1769) will be able to explore and interact with Expert, with members of the US team on hand to provide demonstrations of Expert, Designer, and their remote management and control solution, Cloud. Pharos representatives will include Thomas Ladd, Sales Director; MG, Regional Sales Manager; Chad Kuney, Sales Manager; and Katrina Maurer, Technical Support Specialist.
Expert, the latest addition to the Pharos portfolio, is an innovative and straightforward control solution centred around a single, reliable, set-and-forget controller. Pharos has carefully designed Expert specifically to help the architectural market take advantage of dynamic lighting solutions now common in the 'architainment' sectors, without the complexity that comes with the show control requirements of themed entertainment installations. Expert hardware simplifies installation, and the commissioning software makes programming easy, guiding users through setting up and creating their lighting design with clear, easy-to-follow helpers and walkthroughs.
Benefiting from all the expertise Pharos has in dynamic lighting for architecture, the Expert range – comprising of Control, Touch, Repeat and Switch – is designed and built to the same standard of quality and reliability for which Pharos is renowned.
Contributing to the educational element of the exhibition, Pharos Architectural Controls CEO Simon Hicks, and Commercial Director, Bas Hoksbergen, will be delivering a seminar on 'Opportunities for DALI-2 in Dynamic Lighting Projects'. The informative session will take place on 25 May at 10am.
Pharos Sales Director Thomas Ladd commented: "Establishing Pharos at LFI three years ago was in preparation for the launch of our new Expert product range in the US. We are so excited to be showing it off this year in NYC after lots of hard work for all those involved. Expert offers the power of dynamic lighting with DMX and DALI fixtures in an easy-to-use product with brand new software that speaks the language of architecture. Whether you are adding zones of white light, tunable white or color light to your project, Expert makes setup and scene creation easy and fast for anyone. Stop by and see us at booth 1769 to see the software and how easy it is to use."
Share this story