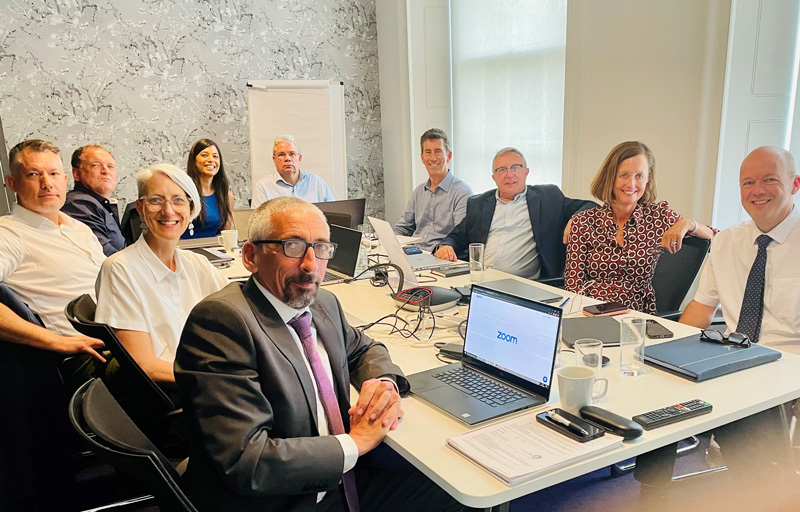 The Lighting Industry Association (LIA) is delighted to announce the resounding success of its first 'Sustainability Illuminated' Roundtable, held in conjunction with London Climate Action Week 2023.
The roundtable, held at the end of June at Rotherwick House, London, featured a remarkable panel of industry experts who brought a wealth of experience, insight, and innovative ideas to a series of engaging discussions. Attendees explored sustainable practices, identified challenges, and proposed actionable solutions that can drive positive change in the lighting industry.
Leading the roundtable was Bob Bohannon, Head of Policy and Sustainability at the LIA, who expertly facilitated the session. His guidance ensured that conversations were productive, focused, and led to meaningful outcomes.
Some of the key takeaways from the roundtable discussions included:
The industry's Journey:
Addressing environmental concerns while maintaining lighting quality and performance is the biggest challenge ahead for the lighting industry.
The industry has already made significant progress in addressing environmental concerns, including the phase-out of incandescent light sources and the adoption of LED technology.
Metrics:
Standardised, cross-industry metrics such as lifecycle assessments and carbon footprint assessments should be adopted to assess environmental impact.
TM66, a useful circular economy metric for street and urban lighting, provides steps for better environmental performance and is rapidly rolling out into other sectors.
Technology:
The lighting industry should make improved use of available technology, design approaches, commissioning, and post-occupancy evaluation to effectively address environmental concerns.
Promoting and implementing technologies such as occupancy sensing and smart lighting can enhance energy efficiency.
Barriers:
A lack of understanding and awareness about sustainability concepts among consumers and stakeholders.
Initial cost considerations of sustainable lighting solutions until they become standardised.
Perception gaps between the industry's sustainability progress and marketplace perception.
Challenges:
Finding solutions for repurposing or recycling legacy products.
Managing the pace of change and striking a balance between new technologies and supporting older products.
Harmonising global policy and regulations to enhance sustainability efforts.
Direction of Travel:
Aligning regulations with genuine sustainable products and embracing new materials and compositions.
Modular approaches, drawing in young talent, and considering design preferences and consumer expectations.
Controls and enforcement play a vital role in driving sustainability in the industry.
These key takeaways clearly highlight the industry's commitment to sustainability and the challenges it faces. The LIA is determined to address these challenges head-on and drive positive change within the lighting industry.
"We are thrilled with the resounding success of our first 'Sustainability Illuminated' roundtable," commented Ayça Donaghy, CEO of the LIA. "The invaluable contributions of our expert panellists made the sessions exceptionally informative, inspiring, and reflective of a collective determination to drive positive change and embrace circularity within the lighting industry. I am eagerly anticipating the engagement and impact the videos from the roundtable will have on the wider industry. As we move forward, we look ahead to our next roundtable and extend an open invitation to even more LIA members to join us on this transformative journey towards a sustainable future."
For more information, head to The LIA's website and follow them on LinkedIn.
Share this story