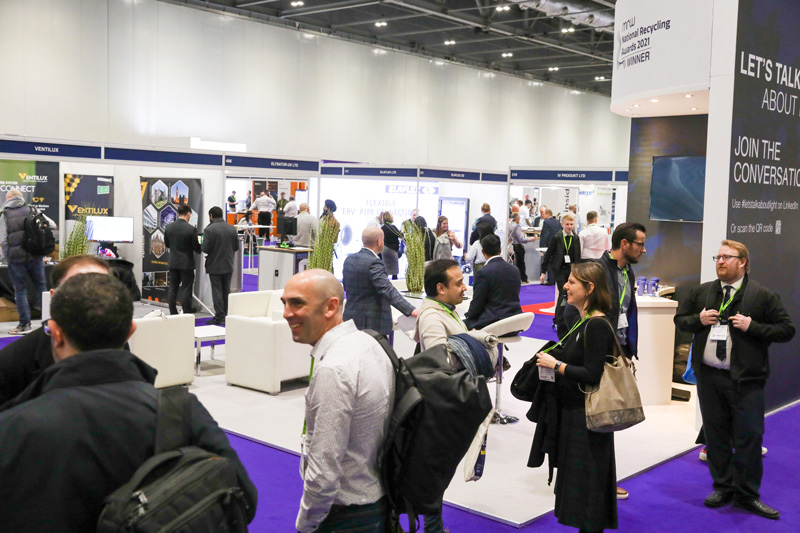 Innovation, sustainability and health and wellbeing take centre stage in the programme for the new dedicated lighting area at Build2Perform.
The new Light2Perform, organised by the Society of Light and Lighting (SLL) and with support from headline sponsor Tamlite Lighting, is taking place as part of CIBSE's flagship Build2Perform event at London's ExCel in December. The event will see experts in the field of lighting come together to discuss latest guidance, research and innovations, with a lighting-focused content programme and exhibition space featuring leading lighting manufacturers.
With the full programme being finalised, you can expect sessions exploring how the lighting sector is responding to new regulations, eco-design, the circular economy, and working to reduce embodied carbon.
With a focus on tools for sustainability, one confirmed session will explore CIBSE's TM65 and updates on TM66, looking at the circular economy and embodied carbon energy, and providing insight into how to calculate this in relation to lighting equipment, with speaker Kristina Allison, TM65.2 project lead and Senior Lighting Designer at Atkins Global.
Helen Loomes, SLL President and Bob Bohannon, Head of Policy and Academy at the Lighting Industry Association will join CIBSE's Chief Technical Officer, Hywel Davies to look at how lighting fits within the new building guidance.
SLL guidance will also be front and centre, with new SLL publication LG14: Control of electric lighting being launched at the event in a session with author Sophie Parry, Key Accounts Manager at Zumtobel Group and chair of the SLL technical and publications committee. The new office lighting guide, LG7 will also be profiled, with author Simon Robinson, Technical Director at WSP, discussing the upward trends in hybrid working and the circular economy.
Other highlights include: a chance to hear the newly crowned SLL Young Lighter of the Year's winning presentation, the top 10 do's and don'ts of product specification, daylight and health and wellbeing, and light pollution and protecting the nighttime environment.
Helen Loomes SLL President said: 'Lighting is an essential aspect of any building project and can significantly affect building users experience of a space. We need to make sure it's part of the conversation at an early stage of any project. This dedicated lighting area at Build2Perform will help foster better connections between the lighting community and the wider built environment.'
'At Tamlite, we believe that throughout a building's lifecycle, lighting plays a key role in building occupant wellbeing, productivity, and health. Many buildings throughout the UK still hold outdated and inefficient lighting, which creates a problem for the people who use the building and for the people who own the building. This is where the ideas of retrofit, circularity, the recyclability of locally sourced materials, and the adoption of TM66 all emerge. These elements combine to help develop a much more sustainable and innovative environment in which light performance works for everyone. This is why we are delighted to be the headline sponsor at this year's Light2Perform, which provides the ideal platform for lighting professionals to share knowledge, expertise, and good practice.' Debbie-Sue Farrell, Head of Wellbeing and Marketing Manager, Tamlite Lighting.
Light2Perform takes place on 5th – 6th December 2023 at London ExCel.
For more information and to register for your free place visit: https://go.cibse.org/b2p-2023-l2p-pr
For details of the full Build2Perform programme and exhibition visit: www.build2perform.co.uk
Share this story