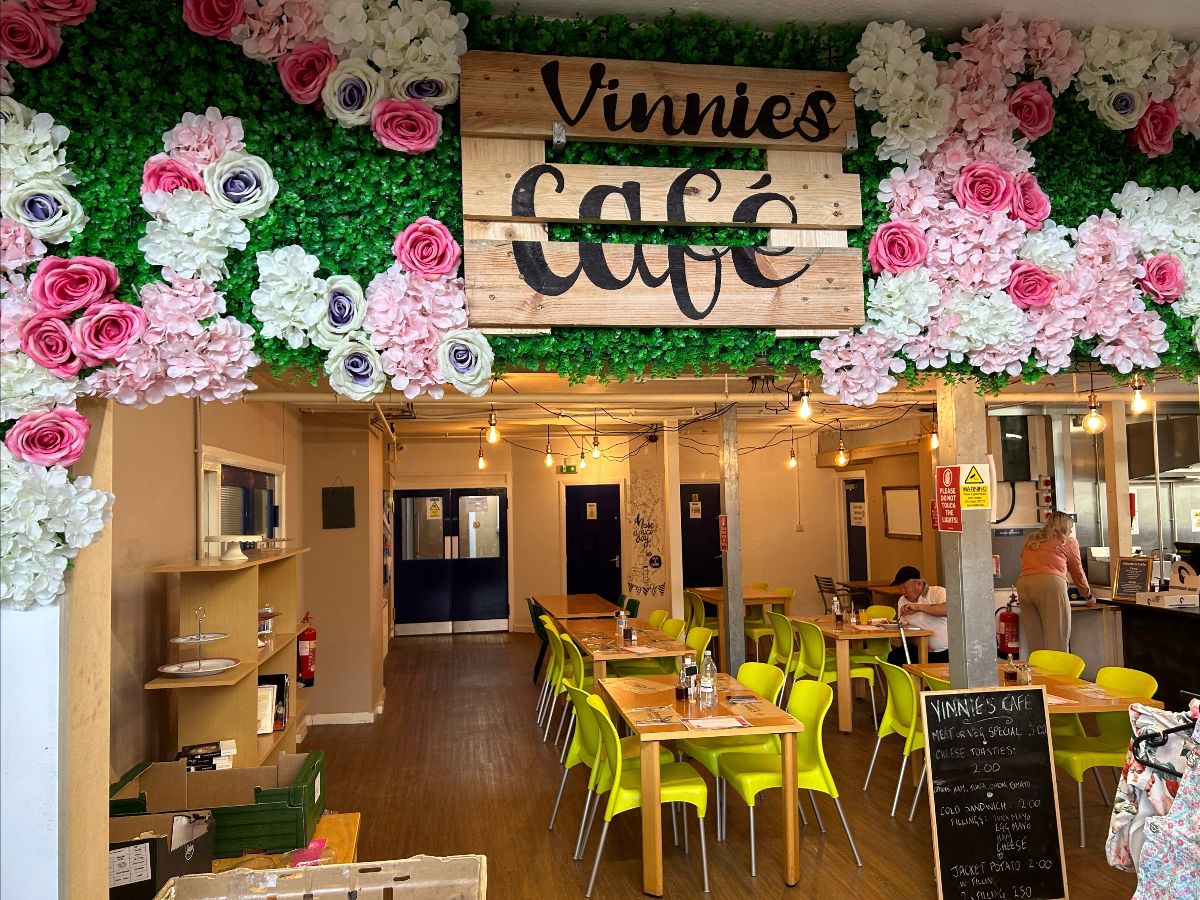 Industville, renowned for their high-quality handcrafted and sustainable lighting solutions, have proudly partnered with St Vincent's Bradford to supply the lighting fixtures for a new dynamic social enterprise hub. Located in the vibrant Barkerend area, St Vincent's empowers individuals by offering practical support, training and valuable opportunities for personal growth, all within a nurturing community environment. In their latest endeavour, they have successfully transformed a space into a vibrant community café, enriching the local area with a welcoming place to gather.
St Vincent's Bradford serves as a beacon of hope, facilitating skill development and fostering self-assurance among its members. By offering practical support and engaging training programmes, the hub empowers individuals to acquire new skills, cultivate confidence, and forge meaningful connections. The newly established community café represents an exciting milestone in their journey, creating an inclusive space where residents can come together, socialise, and enjoy the benefits of a supportive community.
Industville, recognised for their exceptional craftsmanship and commitment to sustainable lighting solutions, was honoured to collaborate with St Vincent's Bradford on this transformative project. The carefully selected lighting fixtures provided by Industville not only enhance the aesthetic appeal of the café but also contribute to its warm and inviting atmosphere, creating an ambiance that encourages relaxation, connection, and a sense of belonging.
By joining forces with St Vincent's Bradford, Industville demonstrate their dedication to supporting initiatives that foster community engagement and empowerment. The partnership signifies their shared values of inclusivity, innovation, and creating spaces that inspire individuals to thrive.
Mara Rypacek Miller, Managing Director at Industville, comments: "We're thrilled that Bradford has been named the UK City of Culture 2025. To celebrate this, we wanted to shine a light on a critical service that provides so much to the community, and St Vincent's is just that. St Vincent's services stood out to us due to their diverse services, with the philosophy that everyone should feel they belong to a supportive and safe community. They offer a vast array of resources and have an excellent café as the hub of their centre. We've given the café an Industville lighting makeover to make sure this central meeting space is as warm and welcoming as it can be."
St Vincent's Bradford and Industville invite the community to experience the revitalised café, a testament to the power of collaboration and the positive impact it can have on the lives of individuals and neighbourhoods. Together, they look forward to building a brighter, more connected future for all.
Share this story