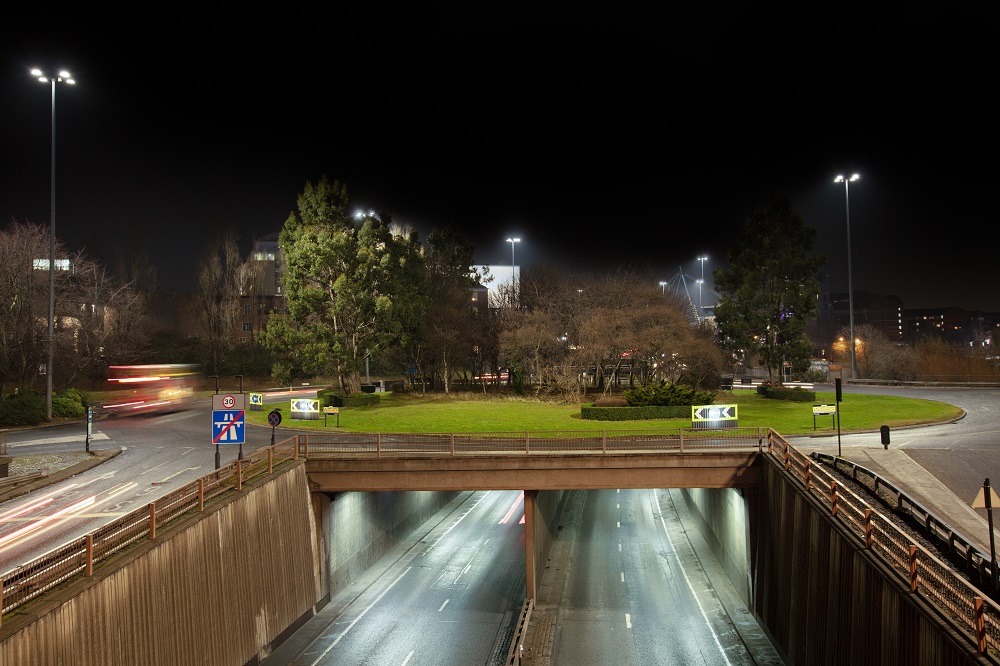 The Great North Run is a one-of-a-kind event that draws runners from all over the world to Newcastle, UK. With its iconic Tyne Bridge, international athletics stadium, and scenic finish in South Shields, it's no wonder it's considered the greatest half marathon in the world.
But last year, the Great North Run faced a unique challenge. Newcastle and North Tynesides were undergoing a massive high mast maintenance and LED replacement program. Enerveo, the company with the PFI contract for the street lighting, had its work cut out for them.
The multi-disciplinary contractors had already installed 52,000 new columns with efficient lanterns across the area. For the specialist high mast lighting, they worked with CU Phosco.
With the help of CU Phosco, Enerveo was able to ensure the structural integrity of 26 high masts in Newcastle and 15 in North Tyneside before upgrading them to LED.
Sean Middleton, Operations Manager – Street Lighting Newcastle & North Tyneside, Enerveo, explains, "The High masts were upgraded to a LED retrofit to reduce energy consumption, lower carbon emissions, reduce light pollution as well as provide a saving in maintenance costs."
For the LED solution, the P855 LED luminaire proved to be the most efficient option.
Thanks to the precision 360° rotating STAR-optic® technology, the lighting design was optimised for each location, directing light only where it was needed.
The CU Phosco design team conducted all the necessary calculations to check all the masts could take new LEDs. Most of the masts depended on traffic management, which could only be installed during nighttime closures and needed to be coordinated with closures for other works prior to the Great North Run. The CU contracts team worked closely with Enerveo to determine that each shift made the best use of labour and manufacturing time in the small-time frames of the closures.
The P855 LED luminaire reduced energy consumption by 50 percent and carbon emissions while reducing light pollution and maintenance costs.
Using the latest LED technology also requires less maintenance, saving call-out and maintenance costs.
Sean Middleton, Operations Manager at Enerveo, "Our ten-year partnership with CU Phosco has been a success, and the upgrade to high mast LEDs was no exception. The public highway is now effectively lit, energy and maintenance bills are reduced, and the street furniture's carbon footprint is smaller."
Share this story