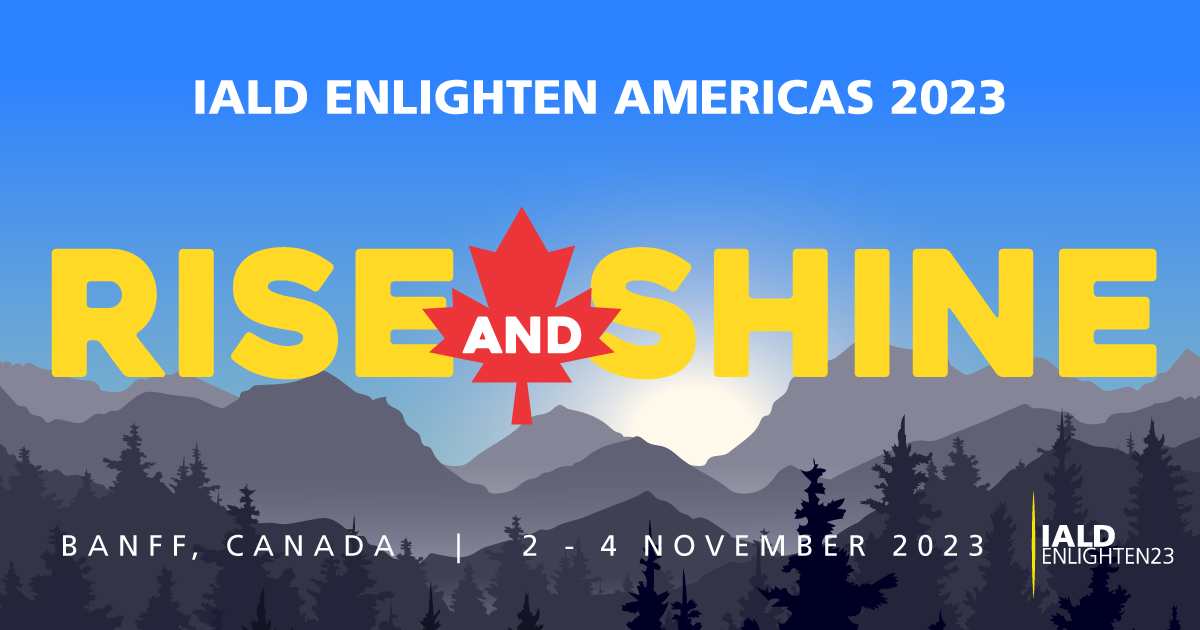 Looking to the soaring mountains of the Canadian Rockies, the International Association of Lighting Designers has opened registration for the IALD Enlighten Americas 2023 conference taking place in Banff, Canada.
From 2nd to 4th November, lighting design professionals worldwide are invited to the Fairmont Banff Springs Resort in the province of Alberta to participate in a schedule of events developed to educate, inspire, innovate, and celebrate the IALD community.
Long established as a hallmark design conference, the Enlighten agenda includes dozens of speaking sessions from architectural lighting leaders, roundtable and panel discussions that forge and advance communication between specifiers and manufacturers, social receptions, and activities that allow the lighting design community to be encouraged and exhilarated by their collective accolades and awards.
Networking opportunities are integrated into the three-day schedule to bolster the interaction and collaboration that the IALD global community exemplifies.
IALD Chief Executive Officer Christopher Knowlton is brimming with excitement over the coming conference event.
He said: "The industry has every reason to celebrate its accomplishments in 2023: from those emerging designers making a bold name for themselves; to the veteran champions newly inducted into the IALD College of Fellows; to the designers and firms earning international praise. The Enlighten conferences are a unique convergence of achievement and advancement; we celebrate how far we have come just as we eagerly look to where we can progress.
"At this picturesque castle set in the Rocky Mountains, our global community can breathe deeply, feel revitalized by both the grandeur of nature and the positivity of our peers, open our eyes to new ideas and artistry, and actively pursue even greater things in the year to come."
All interested parties can learn more about the IALD Enlighten Americas 2023 conference, its complete schedule of events, its roster of speakers and sponsors, and more at https://iald.me/ea23. "Early bird" registration pricing will remain available through 16thJune, and conference registration will remain open to the public up to and through the 4thNovember final day of events.
Share this story