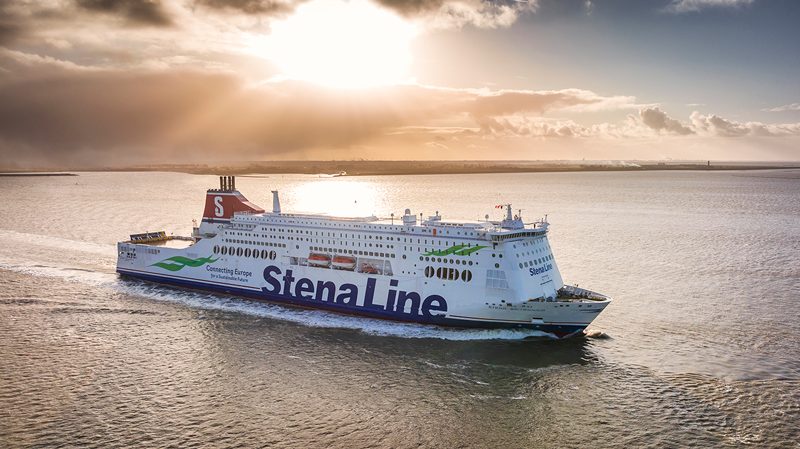 Glamox AS is undertaking a major project to retrofit Stena Line's fleet of passenger ferries with quality, energy-efficient LED lighting. Replacing mainly fluorescent luminaires with LED luminaires will enable Stena Line to reduce electricity used for lighting by 60 percent. This shift to LED technologies corresponds with Stena Line's sustainability strategy which includes reducing CO2 emissions from existing vessels by 30 percent.
Glamox, a world leader in providing lighting to the marine, offshore energy, and offshore wind sectors, provides a range of linear luminaires, downlights, and floodlights that can operate in the harshest environments. To date, an initial 15 RoRo (Roll-on Roll-off) and RoPax (Roll-on Roll-off Passenger) ferries are being refitted with around 3,500 energy-efficient LED luminaires. The vessels operate on Stena Line's UK, Sweden, Denmark, and Baltic routes. Refitting all the vessels with LED luminaires will be completed during the next few years.
"Shipping worldwide contributes to around 3 percent of global CO2 emissions, equal to around 1 billion tonnes of CO2 a year. LED penetration in shipping is woefully low at around 30 percent compared to around 50 percent for commercial buildings. Switching to LED lighting is a no-brainer for vessel operators that want to reduce costs as well as emissions," said Håkon Helmersen, Senior Vice President of Glamox's Marine, Offshore & Wind division.
"We worked in partnership with Stena Line, conducting joint inspections of its vessels, and used our Glamox digital energy calculator to illustrate the energy, carbon, and cost savings we could enable it to realise. Making the switch to LED lighting makes good sense for the pocket as well as the environment," added Helmersen.
Image credit: Stena Line.
Share this story