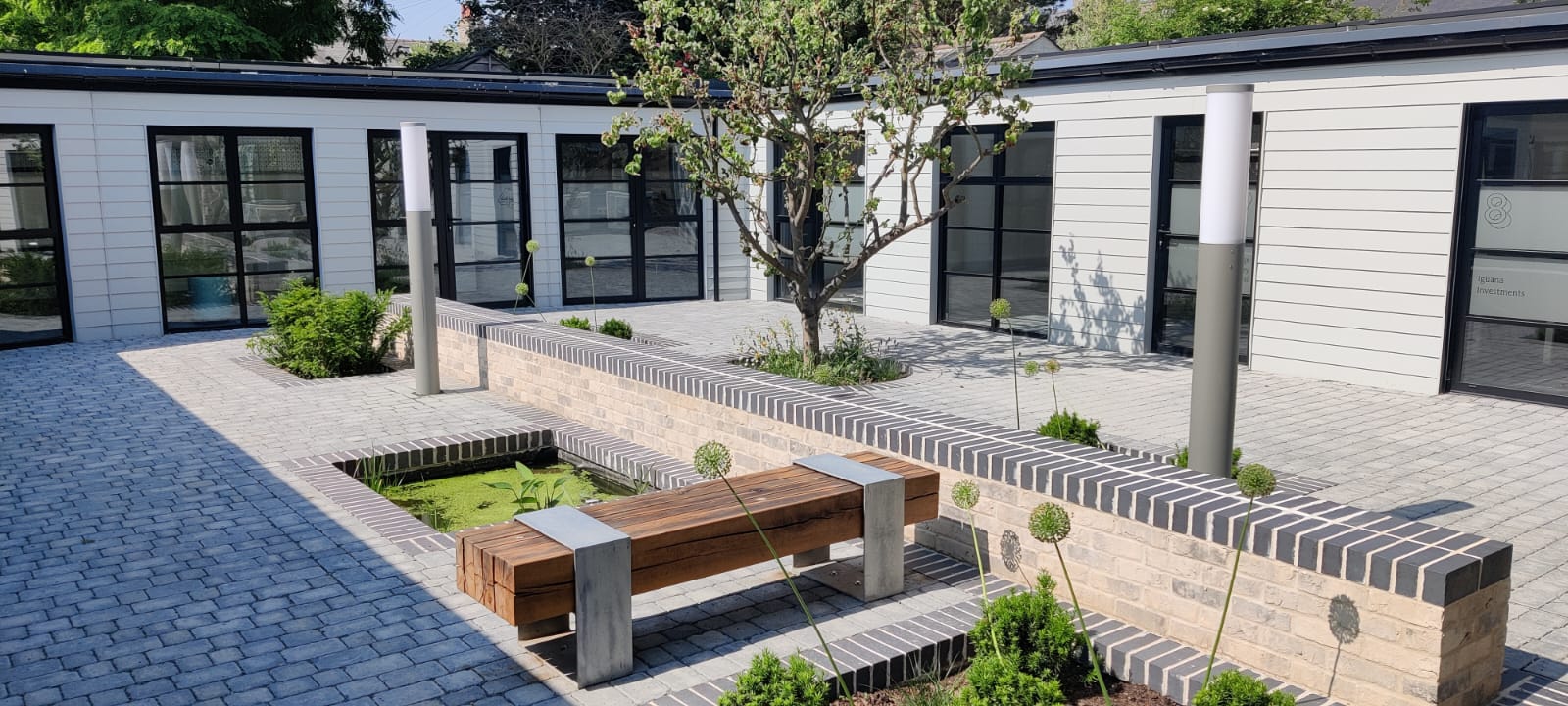 As part of its ambitious growth and expansion plans, Pharos Architectural Controls has announced the opening of an office in Cambridge, England.
The new UK site will be focused on R&D and product development, as well as providing hot desks and meeting facilities for UK employees who live outside London. Cambridge is a vibrant tech cluster within the UK and offers an attractive location to live and work. The city is very well connected to the rest of the UK by train, with direct services to four main London stations, as well as Brighton in the south and Peterborough, King's Lynn and Norwich to the north and east. Nearby Stansted Airport offers flights across Europe and a direct link to the new Elizabeth Line connects Cambridge to London Heathrow Airport.
The Cambridge office is based within the city's Hope Street Yard complex just off Mill Road, which is an 11-minute walk from Cambridge train station.
Hope Street Yard is a development of highly sustainable and modern workplaces that have earned a best-in-class Energy Performance certificate (EPC) rating of A+. Hope Street Yard achieves its sustainability credentials through a range of technologies including air source heat pumps for heating and cooling, and photovoltaics for electricity generation.
The new site is part of wider growth and expansion plans for Pharos Architectural Controls, following the successful launch of the Expert range. This has taken Pharos into new markets and secured significant additional business. To continue to develop the Designer, Expert and Cloud ranges in parallel, the company will be recruiting for a number of new roles over the coming months.
Pharos Chief Executive Officer, Simon Hicks, comments: "The new Cambridge office is an exciting part of our trajectory as we look to build a larger product development and engineering team within the business. The location is a superb fit, offering a great position within the Cambridge tech cluster and an incredibly low carbon footprint; something that we're excited to be able to take advantage of."
Expanding our team and bringing in new talent is a welcome result of our recent sales growth. We've got great plans for our products in the future, and we need more people to help us develop and support them."
The opening of the Cambridge office comes just a short time after the company's relocation to larger premises in West London; further evidencing the rapid evolution of the business.
Anyone with industry experience looking for a new challenge is encouraged to visit Pharos' website to look at the roles available. Speculative applications can also be made by contacting careers@pharoscontrols.com.
Share this story