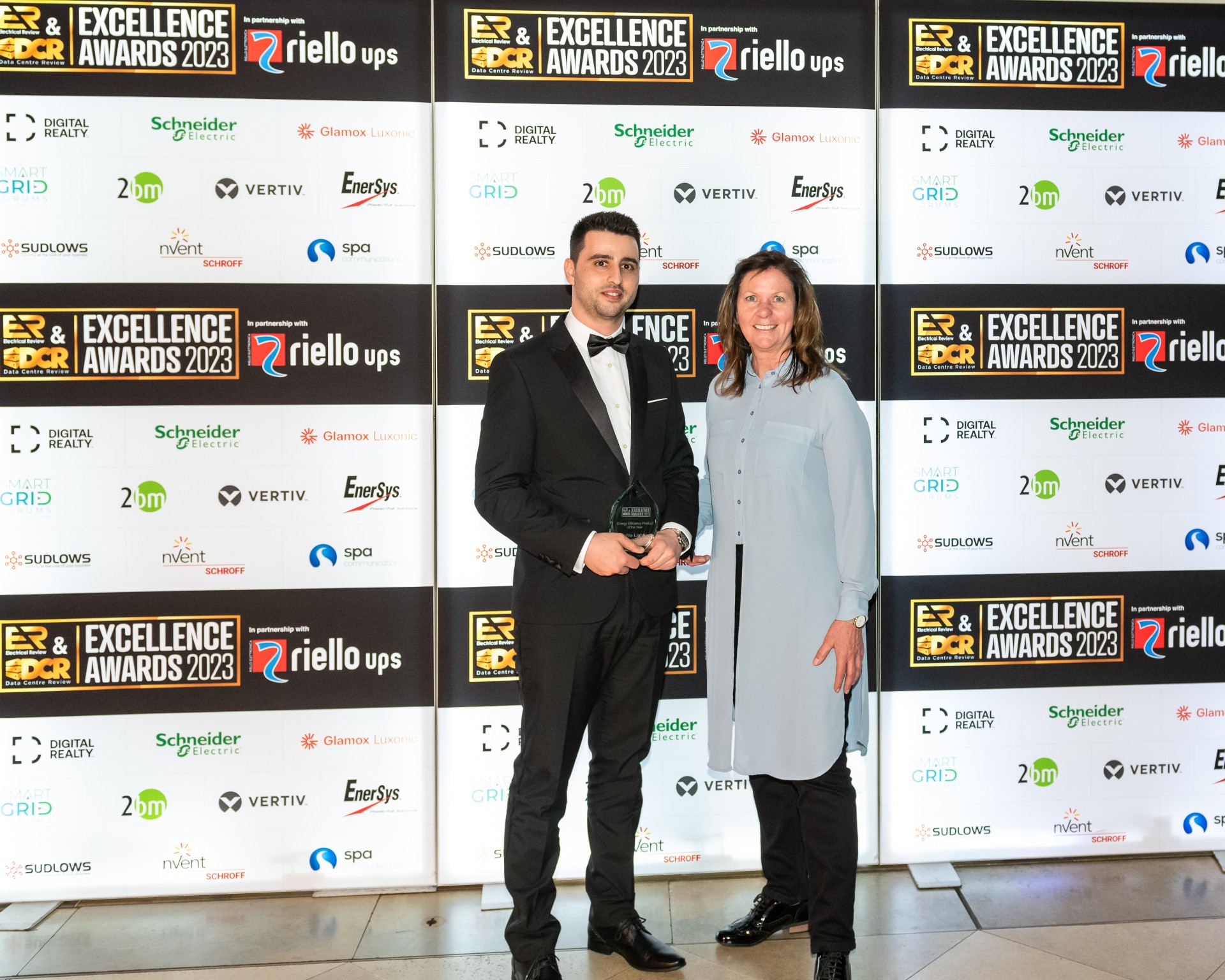 A product that is manufactured entirely in the Midlands and is designed with local supply-chains and energy efficiency in mind, has scooped an award win for Energy Efficiency Product of the Year at the Electrical Review & Data Centre Review Excellence Awards. The awards, which are held annually, celebrate outstanding achievements within the electrical and data centre industries over the past year.
The winning product, CIRCA, was designed, manufactured and brought to market by Redditch-based Tamlite Lighting's in-house Product Development Team. It was recognised by the Judges for its ability to deliver high levels of efficiency and performance – as well as its low environmental impact design.
CIRCA is a low profile, high-performance circular luminaire for the retail sector. Offering 154 lumens per circuit watt, it is able to deliver impressive energy savings. CIRCA is designed so that the fitting itself can have components replaced rather than the entire luminaire be removed and replaced – meaning less manufacturing, less materials used, and less waste. The luminaire is also complete with lighting control systems to maximise energy efficiency, allowing for daylight dimming and presence detection, as well as emergency options – a truly all in one solution.
From the earliest stages of the design cycle, Tamlite set out to reduce the use of virgin materials, designing the luminaire based around integrating existing Tamlite tooling elements – with decarbonisation and environmental impact very much at the forefront of the ideas. Component re-utilisation, and specification of materials that can be 100% recycled or reused at the end of use, was also a huge factor in the design.
The product design team have made sure the luminaire is produced locally, with materials and parts conceptualised, designed, and manufactured in the UK, supported by a Midlands Supply Chain for a more sustainable solution.
For Tamlite's customers, this means CIRCA offers a lower environmental footprint within their value-chain, as covered by Scope 3 emissions reporting.
Commenting on the team's award win, Eduardo Oliveira MDes (Hons) who is Tamlite's Product Development Manager, said: "We are absolutely thrilled that our new CIRCA luminaire has been recognised by the Electrical Review & Data Centre Review Excellence Awards judges. This is wonderful news for our team, it demonstrates our leadership in the field of sustainable design. We feel this product marks a real milestone for our industry, and certainly it sits amongst Tamlite's finest achievements to date.
Right from the start, the brief was to find a way to respond to the increasing customer demand for a luminaire that combines both high-efficiency with low environmental impacts. The result is a truly impressive product that can be made entirely in house and localised within the Midlands. Our award is proof that Tamlite is constantly looking towards the future. We have set environmental and circular economy aims that we intend on following as we move forward."
Share this story