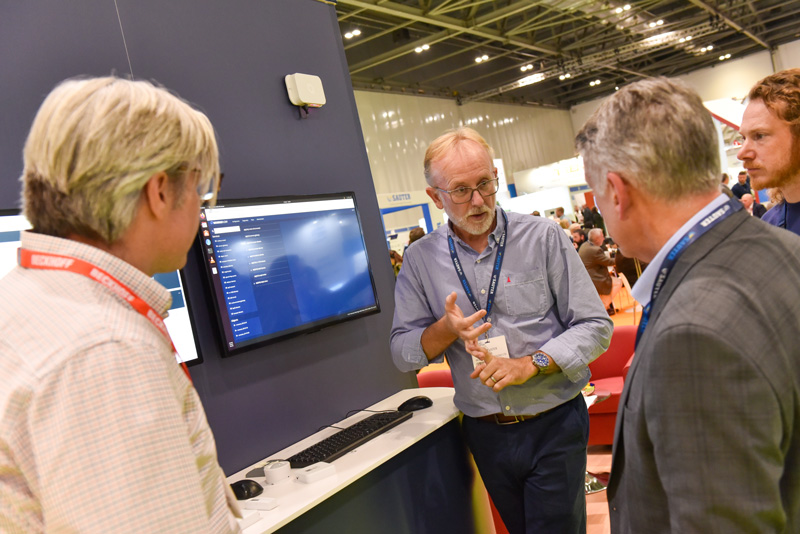 Smart Buildings Show, taking place at ExCeL London on 18th – 19th October 2023, will cover all key aspects of creating and managing a smart building – making it a must-attend event for anybody involved in this innovative and ground-breaking industry.
The smart building market is set to grow for a number of reasons. Innovative building architecture helps to reduce operating costs, tenant management, security management, and performance management. Many organisations have implemented smart building technology to increase facilities personnel efficiency and promote sustainability programmes, strengthen building operations, and enhance organisational decision making.
The event promises to showcase all the latest technology in a number of related sectors, including energy efficiency, lighting and controls, HVAC, security, networks and wireless, and software. The seminar theatres will also play host to top industry speakers, bringing you all the latest developments and opinions on the smart buildings market.
Ian Garmeson, Event Director, said: "The biggest names leading the way in smart technology will be joining us at this year's Smart Buildings Show and it promises to be another exciting and highly informative event. If you are a building manager or owner looking to upgrade your building and help make your own contribution to the UK's net-zero target you will almost certainly take away something useful. Whether it's knowledge of a new piece of technology or some useful advice from industry experts, you'll find it at Smart Buildings Show 2023."
Click here to register for your free ticket to Smart Buildings Show 2023.
To keep up to date with exhibitors, speakers and seminars visit: https://smartbuildingsshow.com
For exhibitor enquiries please email c.hatchett@turretgroup.com
Share this story