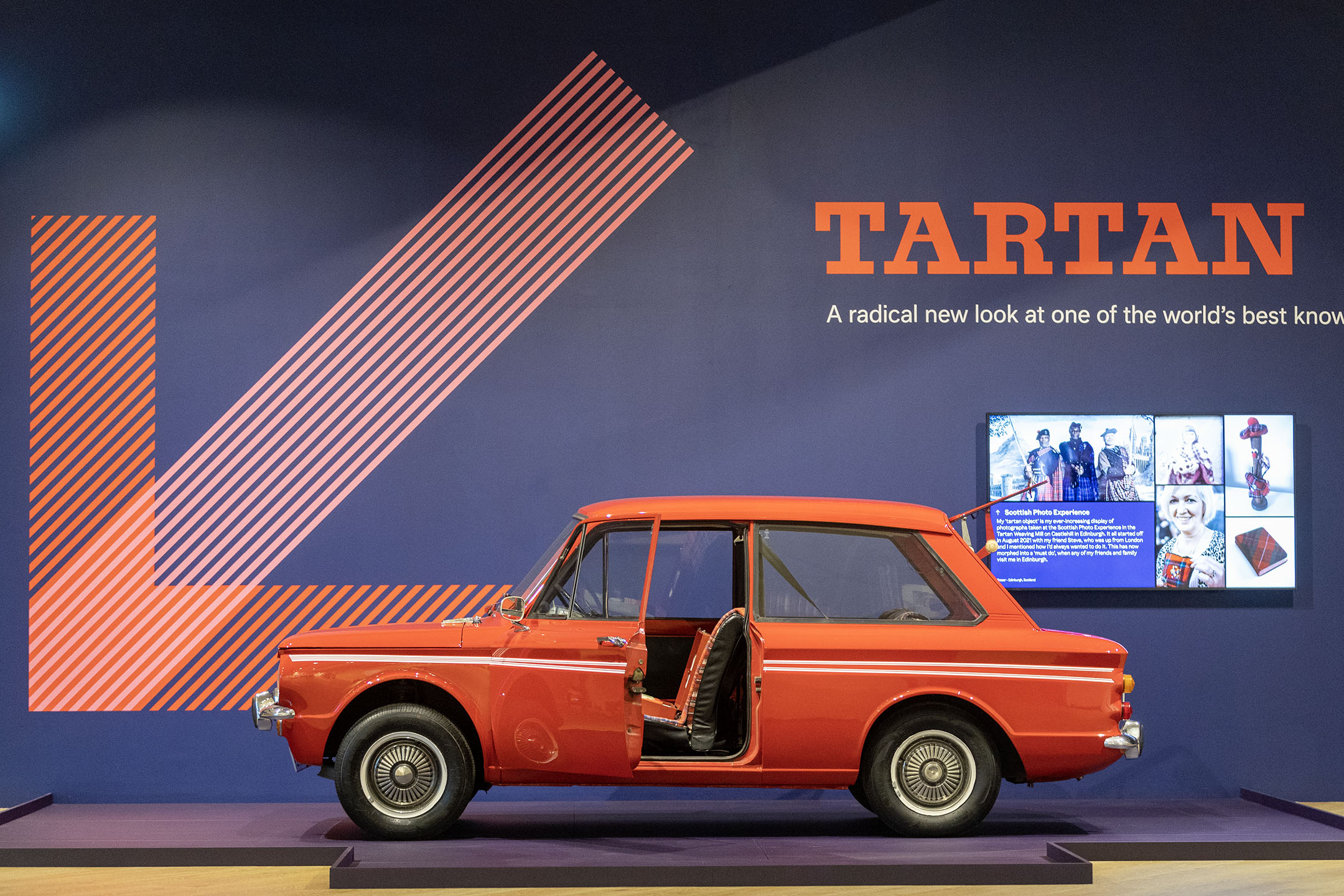 Photo credit: Courtesy of V&A Dundee.
V&A Dundee's latest exhibition is an in-depth exploration of tartan, featuring dynamic lighting design courtesy of lighting consultancy DHA Designs.
The Tartan exhibition, which opened on 1 April 2023 and is set to run until 14 January 2024, features over 300 objects from over 100 international lenders. Tartan celebrates the story of the unique textile, instantly recognisable as a symbol of Scotland, and the traditions, fashions, and creativity it has inspired in communities worldwide.
DHA Designs were appointed by exhibition designers PLAID Studio to create a lighting scheme for the stunning new Tartan exhibition. DHA were delighted to return to V&A Dundee following their previous collaborations on the VideoGames, Night Fever and Michael Clark exhibitions.
Working to replicate the symbolism of tartan and compliment the design produced by PLAID, DHA used horizontal and vertical linear light sources to reflect the warp and weft of the material. DHA created a tartan-inspired lighting artwork on the floor to enhance the immersive feel of the exhibition.
Brian Studak at PLAID Studio commented: "Once again DHA's lighting design has provided a beautiful and seemingly effortless lighting solution to a very technically challenging project.  They are a joy to work with and somehow make our job easier."
David Robertson at DHA Designs concluded: "We were thrilled to collaborate with V&A Dundee once again, bringing the Tartan exhibition to life through a creative use of linear light. It was wonderful to work with PLAID Studio, producing a lighting scheme to complement their incredible design work and to make visitors feel as though they are stepping inside tartan itself."
Project credits:
Curatorial team: V&A Dundee
Exhibition Design: PLAID Studio
Graphic Design: David McKendrick Studio
Lighting Design: DHA Designs
Project Management and Quantity Surveyor: Focus Consultants
Exhibition Build: The Workhaus
AV Consultants: Integrated Circles
Share this story