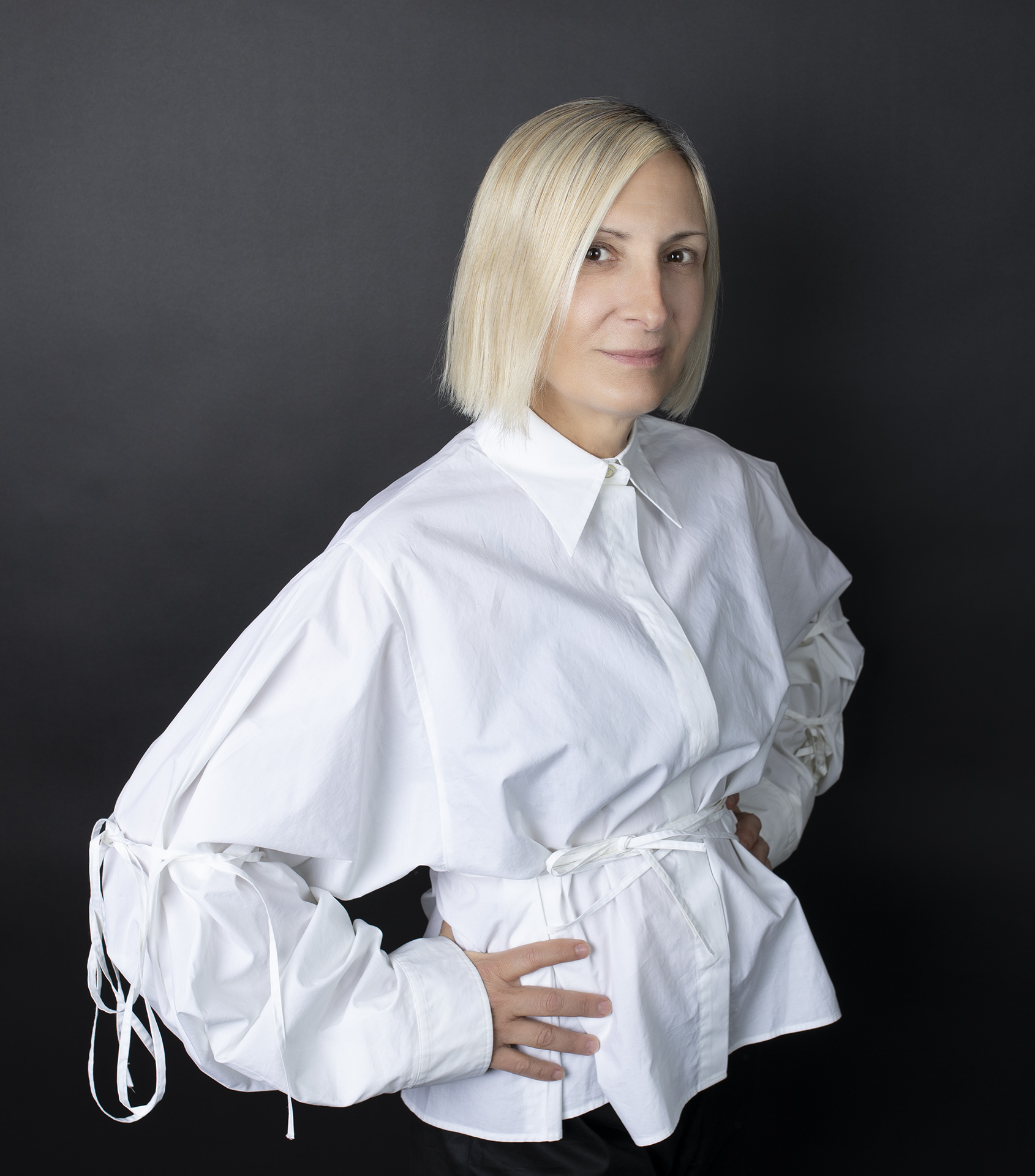 Leading experts from all corners of the design sector will take to the [d]arc thoughts stage at this year's LiGHT Expo, addressing key topics and trends while sharing their experience and insight on how professional lighting design can enhance high-end residential, commercial and hospitality projects.
Packed with thought-provoking speaker sessions and panel discussions for a full two-days, [d]arc thoughtswill see internationally celebrated light artist Grimanesa Amorós star as the programme's headline act.
Amorós will present 'Illuminating Boundaries' on Tuesday 21st November at 11.30am – looking closely at the exploration and creation of art through light. Amorós is a Peruvian-born American multimedia creative whose work explores community connections intersecting history, technology, and architecture. Her keen understanding of structure enables her to create monumental sculptures incorporating various elements such as video, lighting, and electronic components to create immersive environments and connect the viewer to their surroundings.
Commenting on her involvement in the show, she said: "LiGHT 23 will be where those who love light can unite and convene about the latest tech and how light is being used. Join me for this year's LiGHT 23 to learn how light and art intermingle and how to live in a 'constant romance with the unknown'. I am looking forward to seeing you all!"
Another programme highlight will include a series of succinct presentations from expert lighting professionals who will take to the stage for just 15 minutes at a time, providing visitors with quick-fire rounds of design insight and expertise!
On the opening day of the show, Foster + Partners designer Nicola Agresta will present his work on the 2023 London Design Biennale installation, Inner Peace. The project saw Agresta partner with artist Amelia Peng, an MA Textiles student at the Royal College of Art, and musicians and composers from the Royal College of Music.
Inner Peace combines smart interactive textiles and musical performance to engage visitors in an immersive display, with their feelings and emotions directing the visual effects.
Artist Moritz Waldemeyer will also take to the stage to present The Animated Light – inviting visitors to contemplate the profound beauty that can be found in the interplay of light, motion, and human creativity. Waldemeyer said of his presentation: "Light challenges traditional notions of art and opens doors to new possibilities, reminding us that inspiration can be found in the most unexpected places."
Through her presentation titled 'Evoking Luxury with Lighting', on Wednesday, Lighting Design International's Sandra Brookes will highlight how creating an exceptional atmosphere for guests is key in getting them to stay and enticing them to come back again and again, creating a continuous and successful business.
The show will also shine a light on the National Portrait Gallery through a presentation from exhibition designer Pippa Nissen and lighting designer Zerlina Hughes, who will talk about the complex refurbishment of the Gallery, which re-opened in June of this year.
With over 1,000 individual artworks forming the multi-gallery display – and questions of conservation, significance and a huge variety of typologies and display methods to consider – this was a project calling for the subtlest of calibrations.
A number of high-profile interior designers and architects will also take to the stage for this year's [d]arc thoughts programme, sharing their experiences and challenges of working with light across restaurant and bar projects; office spaces; large and small spaces, while also looking at the issues around circularity and sustainability.
Designers you can expect to see include, Matteo Bianchi, Nick Hickson of THDP, Simon Kincaid of Conran & Partners, Tony Matters of Faber Design, and John Williams of Space Invader to name but a few.
The British Institute of Interior Design will also host a panel looking at the use of lighting in small and large spaces from the perspective of an interior designer. Moderated by BIID past-President Susie Rumbold of Tessuto Interiors and speakers including Stephen Dick, Residence Interior Design; Stephanie Dias, Sdias London; and Debbie Power, KSS, the expert panel brings a wealth of experience, from stadiums to five-star hotels, from homes in the UK to overseas.
Involvement from trade associations doesn't stop there though, with the Institution of Lighting Professionals (ILP) returning with the 'How to be Brilliant' series and Light Bureau's Paul Traynor presenting, while the SLL brings visitors this year's Young Lighter Finalists. Each year the competition provides a high-profile opportunity to help younger lighting professionals in the early stages of their careers.
The full [d]arc thoughts programme and more information on all speakers can be found on the LiGHT 23website, here: www.lightexpo.london
All talks are free to attend but there is limited seating which is allocated on a first-come, first-served basis. To access the talks visitors must be registered to attend LiGHT 23.
Share this story