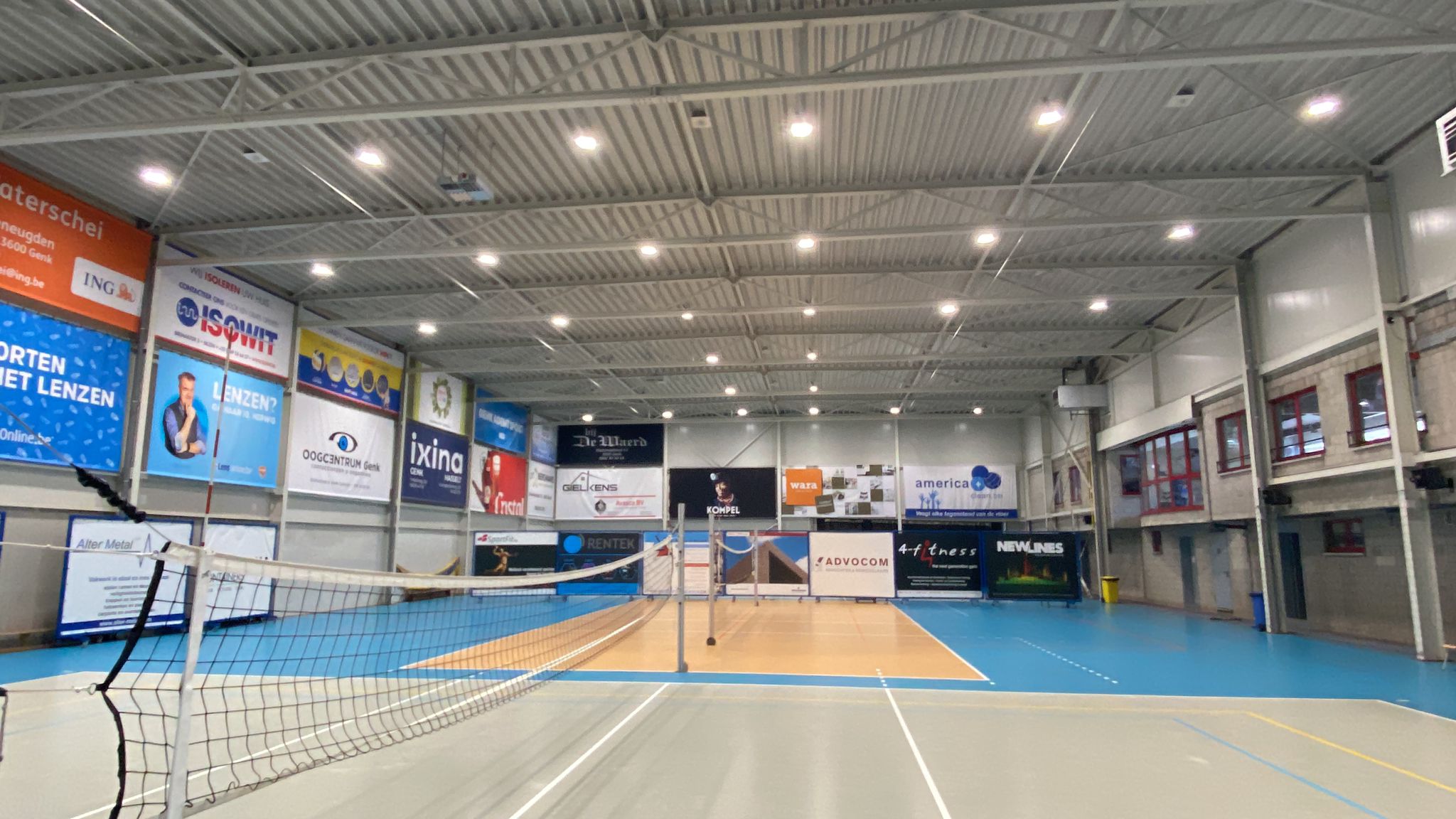 Cosmicnode's wireless controls were recently installed in a volleyball sports hall in Genk, Belgium, demonstrating their versatility and suitability for a wide range of applications.
The owner commissioned the project to modernize the outdated and inflexible lighting installation. The objective was to implement a user-friendly, adaptable system that would enhance the experience for both players and spectators, while also reducing the sports hall's energy consumption.
Werner Van Genechten of VGL Elektro, the electrical installer for the project, selected Cosmicnode's wireless lighting controls for specific reasons. He elaborated: "Cosmicnode was the preferred choice for several reasons. Firstly, the Cosmicnode system is user-friendly, and the commissioning process is remarkably straightforward. Secondly, the wireless control system provided a cost-effective and sturdy solution that could be seamlessly integrated with minimal disruption to the existing infrastructure. Lastly, Cosmicnode's system perfectly aligned with the customer's need for both app-based and switch-based control."
The Cosmicnode wireless controls bring numerous advantages to the volleyball sports hall and have fully satisfied the client's expectations.
With the newly introduced ability to create scenes, operators can now produce dynamic lighting effects during games and events, such as using flashing lights to kick off a match.
Moreover, the group control functionality enables the creation of a more visually captivating environment for spectators. During matches, the volleyball court is brightly illuminated while the viewing and seating areas are dimmed to an optimal level, resulting in an overall enhanced gaming experience.
The implementation of Cosmicnode wireless controls has introduced dimming capabilities to the hall, allowing for the adjustment of lighting levels to match specific activities, such as matchdays, practice sessions, and tournaments. This not only promotes energy savings but also reduces unnecessary energy consumption and associated carbon emissions, as opposed to the previous binary on/off option.
The flexibility of control is guaranteed as the lights can be managed through a mobile app, iPad, or tablet. Additionally, energy harvesting wireless switches are deployed for manual control.
Vinay Hiremath, Cofounder Cosmicnode, concluded: "Moving forward, we are excited to explore future projects that build on the success of this one, and to continue to leverage the power of Cosmicnode's wireless control system to create innovative and sustainable lighting solutions.
We have already received positive feedback from the client, who has expressed their appreciation for the greater flexibility and control that the Cosmicnode system has provided, enabling them to adapt the lighting to suit their changing needs and preferences."
Project credits:
Location: Genk, Belgium.
Electrical Installer: VGL Elektro.
Luminaire: Noxion LED Highbay Ecowhite.
Wireless Switch: EnOcean.
Wireless Lighting Controls: Cosmicnode.
Share this story