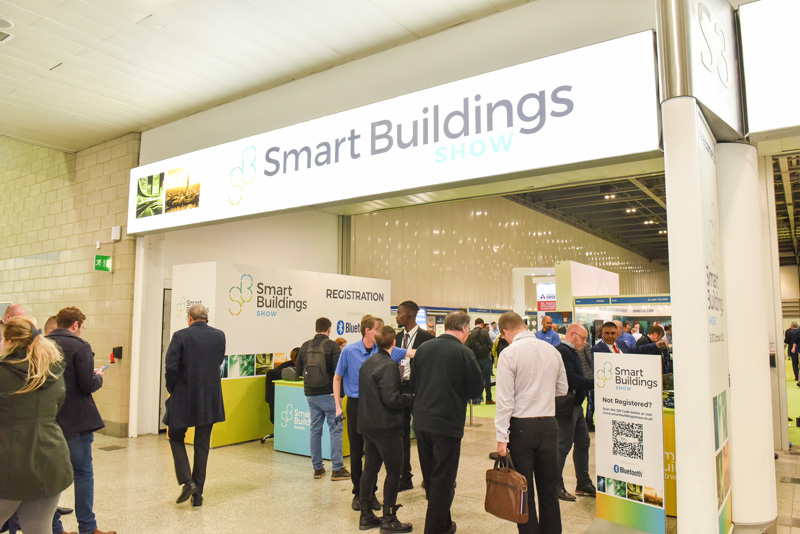 The conference programme for Smart Buildings Show 2023 has been announced, with a fantastic range of speakers and panel discussions spread across four theatres focusing on different elements of smart buildings.
Smart Buildings Show, the UK's leading exhibition and conference dedicated to the smart buildings industry, takes place at ExCeL London on 18th – 19th October 2023 and will bring the entire industry together under one roof to demonstrate the latest innovation and technology.
This year the event's conference is made up of four separate theatres:
The Management Theatre will look at how a smart building is managed, including facilities management, software, security, sector analysis and market information, integration, data analysis and services.
The Controls & Network Theatre focuses on the physical devices in smart buildings, including building controls, energy efficiency, BEMS, sensors, shading and lighting.
The Energy Management Theatre is aimed at commercial building owners and operators looking for solutions to make their buildings flexible, healthy and productive for their employees.
The Residential Developers Theatre will inform and educate on subjects including HVAC, security, blinds, lighting and audio-visual and all the smart home connectivity solutions demanded by many homeowners.
As well as informative and engaging seminars, there will also be some lively panel discussions focusing on various aspects of the smart buildings sector.
On Day 1, in the Controls & Network Theatre, a panel consisting of representatives from International WELL Building Institute, TrusTek, The Instant Group, LMG.iq and Incendium Consulting will discuss how smart technology can be used as a bridge to build better landlord/tenant relationships.
Then on Day 2, in the Management Theatre, a session titled 'Taking smart buildings to the next level' featuring speakers from Mymesh, Tyrrell Building Technologies, IBM, MovePlan, The UK Launchpad and R8 Technologies will discuss recent trends within the sector and the challenges to overcome.
Ian Garmeson, Event Director, said: "We are delighted to be welcoming so many leading names from the industry into our conference theatres this year. We have a packed programme covering a variety of themes and I hope visitors will leave this year's event with renewed knowledge, understanding and passion about the smart buildings industry. We look forward to seeing you there!"
The full conference programme can be found at:https://smartbuildingsshow.com/conference
Click here to register for your free ticket to Smart Buildings Show 2023.
Share this story