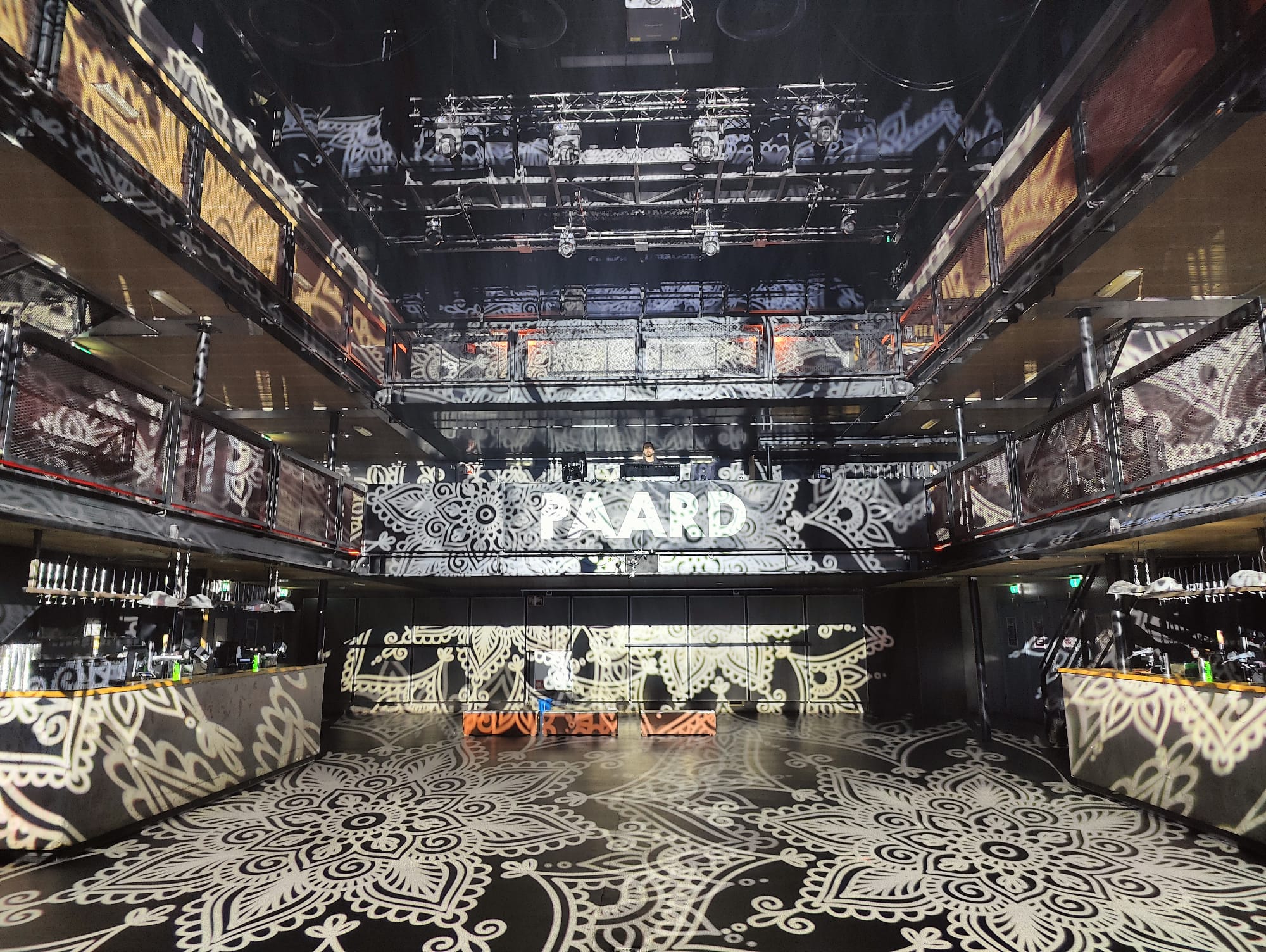 When it opened in June 1972 it was called Paard van Troje (Dutch for Trojan Horse), perhaps a reference to its underground vibe, its tendency to host counterculture bands that weren't always welcomed in mainstream circles, and its previous life as a squatters house. By 2016, however, this red-hot live music venue in the Prinsegracht had long since become so famous that the clandestine label no longer seemed to fit, so its name was changed simply to PAARD.
The new moniker did nothing to diminish the edgy, intense vibe inside the venue, which can accommodate 1,100 fans in the largest of its three halls. It remains as strong as ever, made even more potent today by the recent installation of CHAUVET Professional fixtures supplied by Air Light Holland.
Daan Stakenburg, the lead lighting technician at PAARD, notes that the CHAUVET Professional fixtures were selected after an extensive shoot out. "Ruud from Air Light, which has been the supplier to PAARD since 2012, guided the shootout" he said. "Since Air Light is brand independent, we had a variety of choices. The price to performance ratio made Chauvet the winner."
The 18 Maverick Force 2 Profile, six Color STRIKE M, six Rogue R1 BeamWash, and six Ovation E-260WW fixtures in the new rig are not only called upon to create intense levels of lighting to match the mood in the club, but they also have to be durable and versatile. PAARD holds some 700 shows every year. These offerings cover a wide range of genres and personalities from rockers like Racoon, and electronic artists like Pineapple Kid, to drum collectives and Korean music festivals.  This is in addition to livestreams by the UVV, TV, the 3FM Awards, Mexican Liberation Festival.
Visiting LDs at PAARD have been universally impressed with the new rig, according to Stakenburg. As an example, he points to the feedback that he and head technician René van der Zee have received about the Maverick Force 2 Profile fixtures, 12 of which are positioned over the stage and six on the deck.
"We have a large backdrop and by relying on the shutters and projecting gobo of the Force 2 Profile, we can easily use backdrop for both the main act and supporting acts, without much change-over," he said. "The most important thing is that these fixtures have a lot of output, so they can compete with the other fixtures on stage. Gobos were another critical feature. With this fixture, they punch through the haze and project onto the back curtain. Then there are the shutter blades, which are essential for front light."
The Color STRIKE M motorized blinder has also proven to be an invaluable addition to PAARD's rig. "It's great that it's motorized, so there's no need to lower trussing when we want to change positions," said Den Haag. "When we hang it vertically, it also makes a powerful sidelight."
Stakenburg credits his predecessor, Jan Blonk for his contributions to the success of this lighting upgrade.  Building on the past has always been part of the philosophy of Paard-van- Troje-turned-PAARD — and that's a winning formula under any name.
Share this story