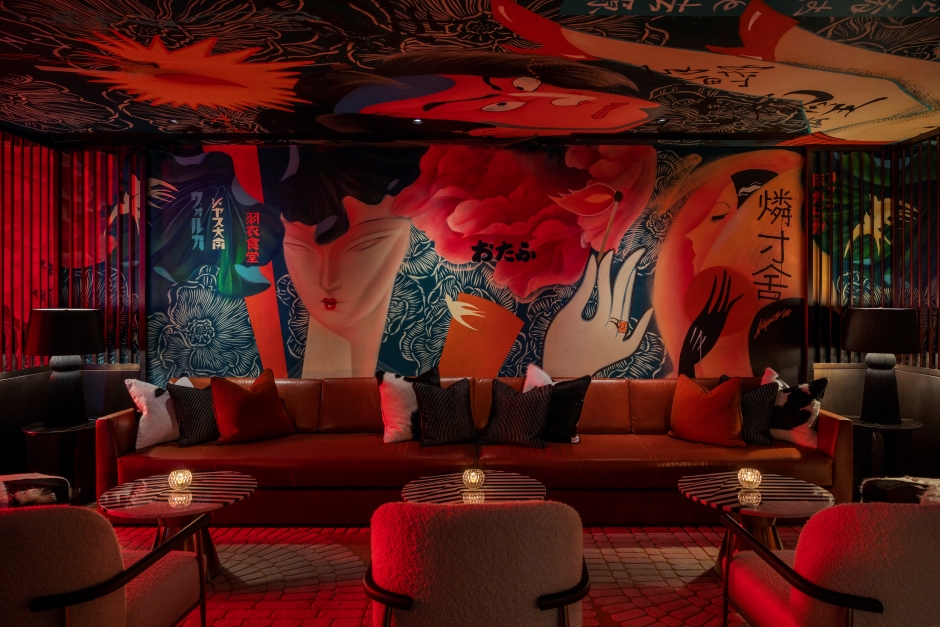 In a glittering triumph of innovation and design, Studio Lumen has secured a coveted position as a finalist in the 2024 Surface Design Awards.
Celebrated for their exceptional work in the Light and Surface Interior category, this recognises the brilliance of their 7 Tales Dubai Project, a ground-breaking venture that seamlessly intertwines the aesthetics of modern Japan within a sultry bar setting.
The Surface Design Awards serve as an inspiration for ground-breaking creativity in the design world, spotlighting projects that redefine the possibilities of surface and material innovation. Studio Lumen's selection as finalists pays homage to their unwavering dedication to pushing the boundaries of design, particularly in the dynamic interplay of light, shadow and surface.
The 7 Tales Dubai Project stands as a testament to Studio Lumen's commitment to creating not just spaces but narratives through design. The project, a Japanese-inspired bar that boasts exhilarating views from the 44th floor of Grosvenor House, is adorned with dynamic colours reminiscent of the busy Tokyo streets. The lighting design provides a strong theatrical backdrop to complement any beverage in the immersive experience of the city's newest speakeasy bar on the after-dark scene.
Each facet of this project unfolds like a chapter in a captivating story, where light and surface collaborate to evoke emotions and immerse visitors in a unique sensory journey, creating an ambience that transcends the ordinary and embraces the extraordinary.
Siddharth Mathur, founding partner at Studio Lumen, expresses his excitement, stating, "We are thrilled to be recognised as finalists in the 2024 Surface Design Awards. This acknowledgement is a testament to the hard work, creativity, and dedication of our team. The 7 Tales Dubai Project allowed us to explore new possibilities in lighting design and push the boundaries of what can be achieved in the realm of interior spaces."

Renowned for their consistent leadership and innovation in lighting design, Studio Lumen's recognition as finalists further solidifies their position as pioneers in the industry. As the Surface Design Awards ceremony approaches, the anticipation builds, promising to be a monumental event that brings together design professionals, enthusiasts, and experts to celebrate the very best in the industry.
While Studio Lumen eagerly awaits the awards ceremony, their commitment to illuminating the design world with visionary projects remains unwavering and their portfolio continues to set new standards for excellence in the dynamic field of lighting design.
Project Credits: 
Lighting Design: Studio Lumen.
Interior Design: LW.
Photography credit: Natelee Cocks.
Share this story