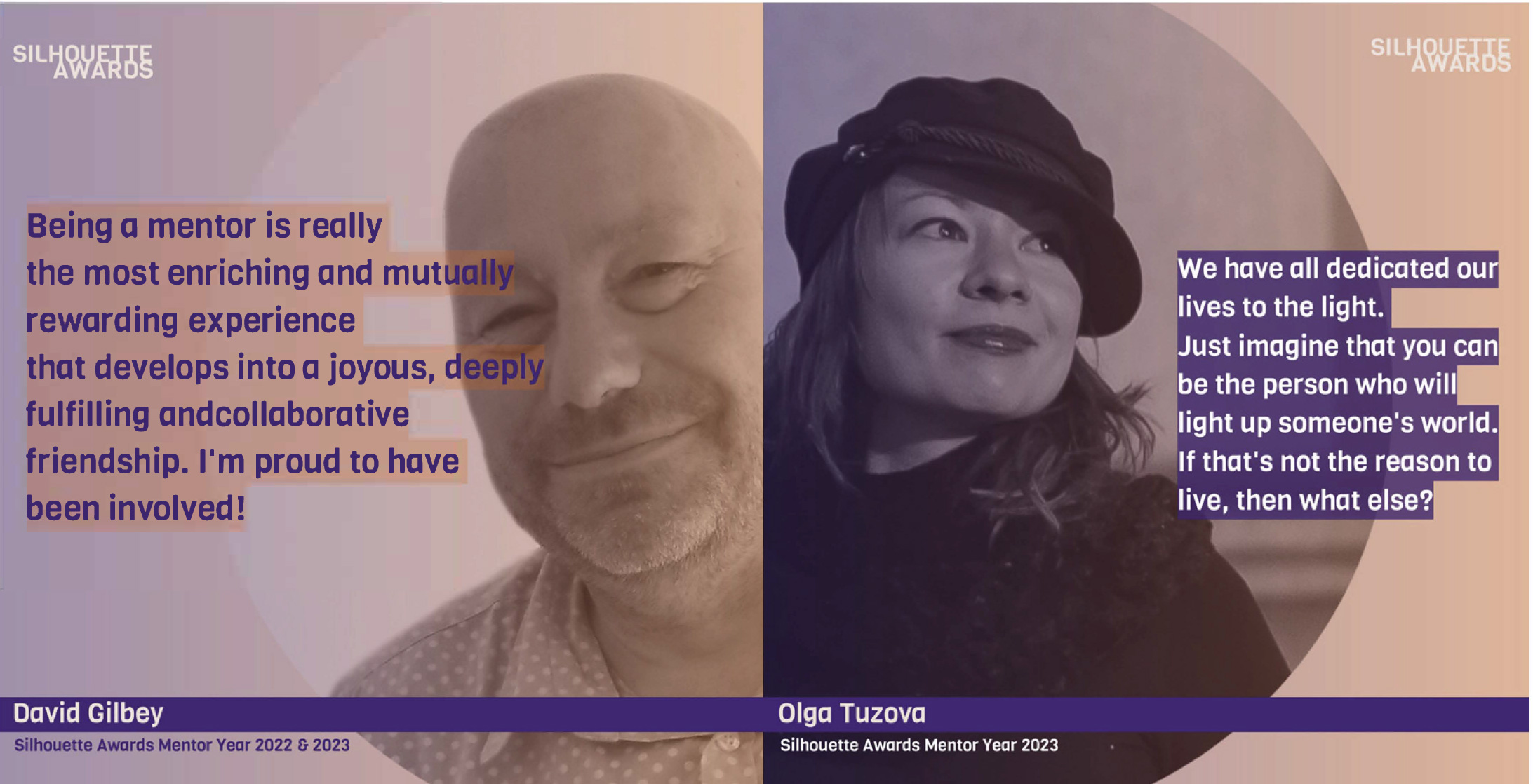 Following a second successful run of the Silhouette Awards, the pioneering programme is on the hunt for new mentors for next year's awards. Announcing an open call for mentors for its 2023/2024 programme, the team are encouraging senior members of the lighting industry to apply.
Applications are open from Thursday 6th July until Thursday 10th August 2023. The Silhouette Awards team will review all submissions and contact the successful candidates at the beginning of September 2023, before the new programme begins mid-September.
Becoming a Silhouette Awards Mentor is a fantastic opportunity that has many benefits. Those selected will become part of an international network of renowned past and present Mentors, defining the winners of the programme by forming a valued part of the judging panel. Mentors will review all nominations and participate in the independent judging process, before being part of the online winner's ceremony.
This incredibly fulfilling role allows Mentors to share their valuable knowledge and experience with one of the industry's rising stars, becoming a key part of their journey and helping them to flourish over a six-month mentorship period. There is also the opportunity to learn from other Mentors and Mentees, for a two-way process of growth and development.
Eve Gaut, Co-Founder of the Silhouette Awards, added: "We launched the Silhouette Awards due to our belief that everyone should be supported and given the opportunity to reach their goals through mentorship. I'm personally very passionate about nurturing young talent, as well as newcomers to the industry. By lifting up emerging talent and helping them excel we are giving back to our much-loved lighting industry. A mentor-mentee relationship can be life changing so we encourage those who have the same passion about making a difference to apply to become one of this season's mentors."
Katia Kolovea, Co-Founder of the Silhouette Awards, said: "Being a mentor comes with great responsibility and commitment towards the young generation, the future of our profession. Reflecting on the two successful years of the Silhouette Awards program and receiving feedback from all past and present mentors, I can say with 100 % certainty that this is a rewarding experience for everyone involved! Together we are stronger and here we are initiating long-lasting professional friendships! We would like to share our deepest gratitude to all those amazing past, present and future Mentors – thank you for the valued support and knowledge you all share."
Individuals applying for mentorship should be experienced and senior members of the lighting industry, with over 15 years of experience.
Discover more about the role and requirements here: https://docs.google.com/forms/d/e/1FAIpQLSffRy8Vf3jKO0smxWftn2lXi2XgtMo80VRZHH2ID1OXf6OEAw/viewform
The Silhouette Awards is a collaboration between Parrot PR and Marketing and Archifos. The team includes Co-Founders Eve Gaut and Katia Kolovea, and Senior Event Marketing Manager Charlotte Jenkins.
The Silhouette Awards is incredibly grateful to its Supporters and Sponsors. Details of all Sponsors can be found on the Silhouette Awards website.
Share this story