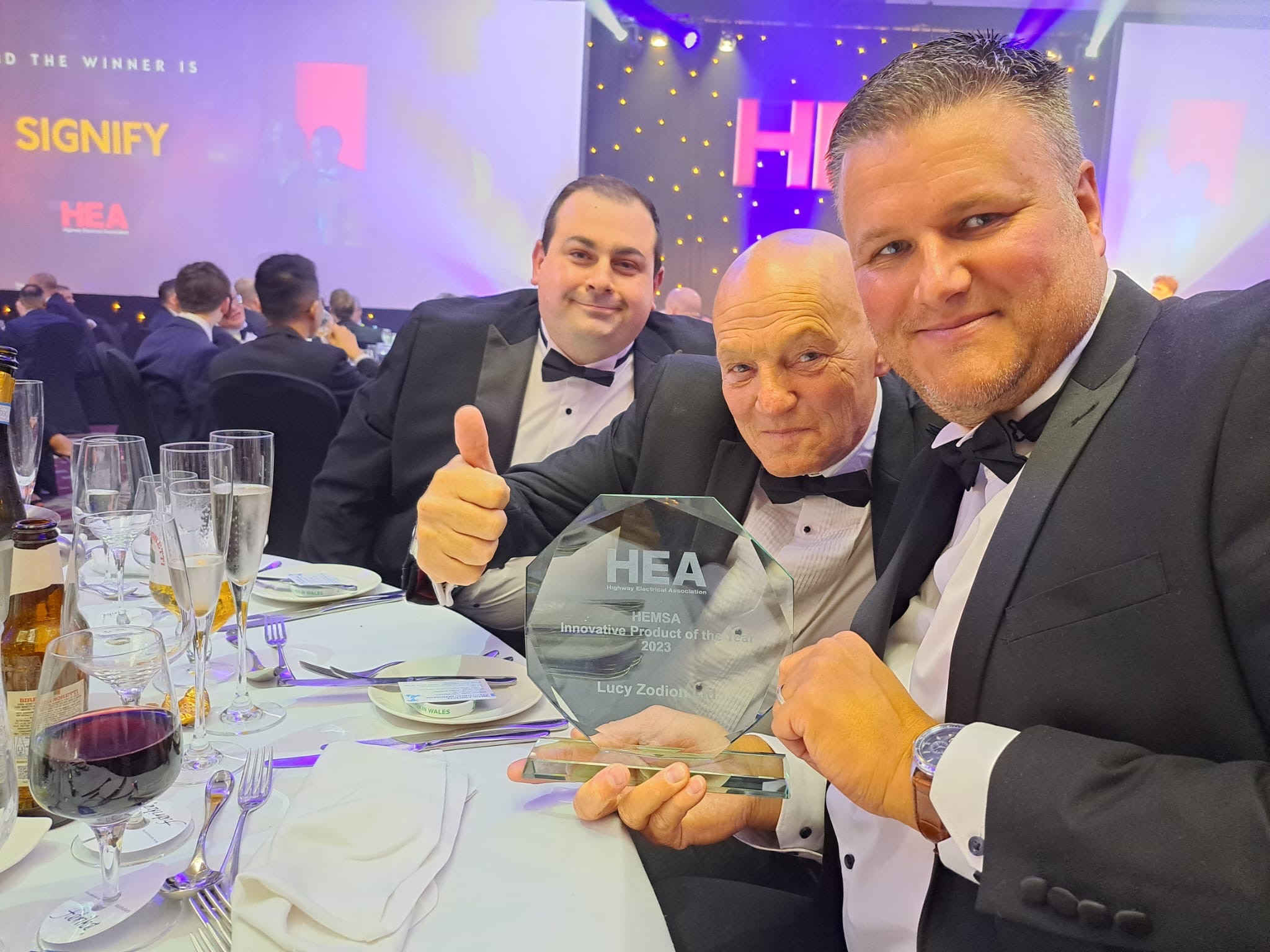 Lucy Zodion, a British manufacturer with over 60 years of experience in street lighting control, smart cities and EV infrastructure, is thrilled to announce that their EVIS (Electrical Vehicle Infrastructure Solutions) Pillar Range has been awarded the prestigious "Most Innovative Product of the Year" at the 2023 Highway Electrical Association (HEA) Awards. This recognition highlights Lucy Zodion's commitment to providing the electric vehicle (EV) infrastructure needed to accelerate the global transition to cleaner transport options, while simplifying the installation process for its specifiers and end users.
The EVIS Pillar Range is a forward-thinking solution in the EV infrastructure and highways sector, purpose-built to meet the increasing demand for accessible, safe, secure, and dependable EV charging networks. With a diverse selection of over 80 standard designs and incoming supply ratings ranging from 100A to 630A, supporting 7kW to 150kW EV charge points, EVIS is designed to cater to a wide range of EV charging needs, from on-street charging to fast-charging hubs.
Managing Director, John Fox, commented: "Receiving the Most Innovative Product of the Year award from the HEA is a significant recognition, and reflective of the team's hard work and vision to simplify specification and accessibility for both DNO and private applications".
Share this story