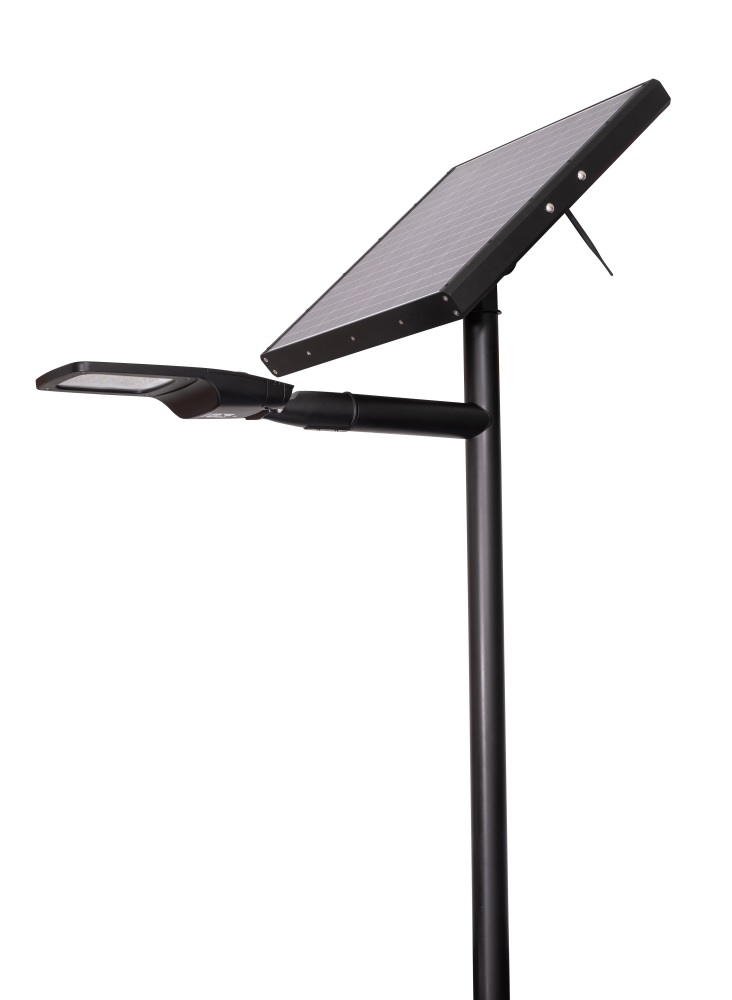 Acrospire, a solar street lighting solutions provider, are delighted to share that it has been honoured with a prestigious Build Back Better Green Award for its scalable solar luminaire, Aeromax, in the 2023 lighting category.
First launched at the 2022 HEA Annual Conference, Aeromax, developed in partnership with Green Frog Systems, is a standalone, solar-powered luminaire and energy storage system capable of powering not just lighting but also Smart City devices, including sensors and CCTV.
The Build Back Better initiative, launched in 2021, champions innovation, creativity, environmental leadership and social purpose. The awards are judged by sector-specific experts, including seasoned practitioners, specifiers, academics, scientists, and industry end users. The diverse panel rigorously assessed Aeromax based on its innovation, unique attributes, and transformative potential within the sector.
When asked about this prestigious recognition, Acrospire's Technical Director, Neil Purdue, expressed his excitement: "We are thrilled to receive the Build Back Better Green Award for Aeromax. A GREEN rating is reserved for products designed and manufactured with a strong focus on environmental responsibility, underscoring our dedication to UK tried and tested sustainable solar lighting. A lighting designer's dream, we believe in creating products that not only meet the needs of our clients (market-leading autonomy and photometric flexibility) but also contribute to a greener future."
As customers continue to face environmental challenges, including meeting net zero targets, environmentally friendly solar lighting not only aligns with the principles of the circular economy but also serves as a benchmark for others in the industry to follow.
Share this story