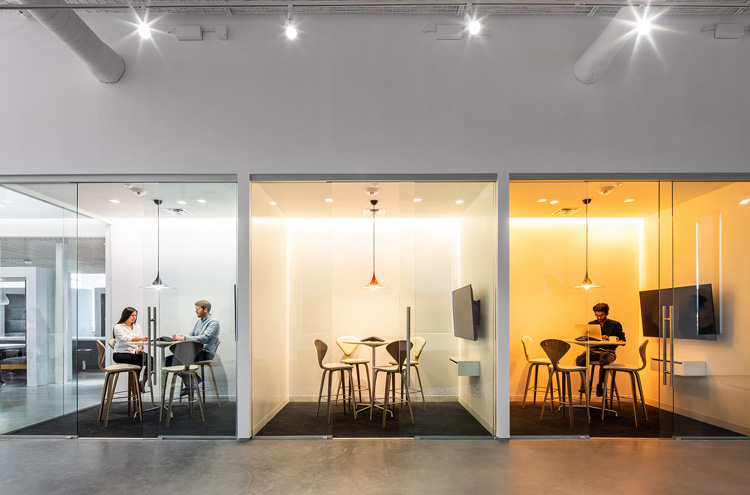 Lutron Electronics, an international leader in intelligent lighting control, will be showcasing its latest solutions at ISE 2023, stand 2L250. The priority for Lutron this year is providing new solutions and upgrading existing products that enable AV professionals to offer high-quality, future-ready lighting control, whilst enabling their clients' wildest interior design dreams – removing the need to choose between aesthetics or experience.
EMEA launch of Lutron Connect
For attendees working in the residential sector, the focus will be the EMEA launch of Lutron Connect. This breakthrough platform of cloud-connected hardware and software will be made available in EMEA following ISE 2023. Lutron Connect simplifies the design, commissioning, and maintenance of a project, offering remote system diagnostics and over-the-air updates to help future-proof your clients' system, making it even easier for all business partners to work with Lutron.
Live architectural lighting demo
Lutron's architectural lighting demo will be a must-see at ISE this year, for those attending from both the residential and commercial sectors. Showcasing the potential to control both the intensity and colour temperature of light, this eye-catching experience demonstrates native support for tunable white using DALI Type-8 lighting. This experience has so far been brought to international architects, interior designers, and lighting designers during a series of Lutron's proprietary events in 2022, and ISE will be the first time Lutron is showing it to AV professionals and integrators in an immersive way. Lutron's HomeWorks and Athena lighting control systems trigger a wealth of incremental business opportunities to connect lighting and shading control in luxury homes and also buildings, hotels, restaurants, museums, and retail spaces.
Alongside this demonstration, Lutron experts will be on hand to discuss the wider benefits intelligent lighting control offers in commercial spaces – from energy and related cost savings to boosting productivity and enhancing collaboration.
In anticipation of the event, Javier Segovia, Lutron's Senior Sales Director for EMEA, said: "Lutron has long held a presence at ISE, and we're especially looking forward to the 2023 show. We have new and exciting innovations to showcase for every AV professional at this year's booth – whether their focus is residential or commercial, wired or wireless, high-end or ultra-luxury. No matter the setting, we've expanded and improved our offerings to allow a broad range of attendees and their clients to connect to the extraordinary and create amazing experiences without compromise."
ISE 2023 will take place at Fira Barcelona Gran Via, 31 January – 3 February 2023. For more information or to register, visit iseurope.org. Use A1 Lighting's special code 'a1lightingmag' for FREE registration.
Share this story