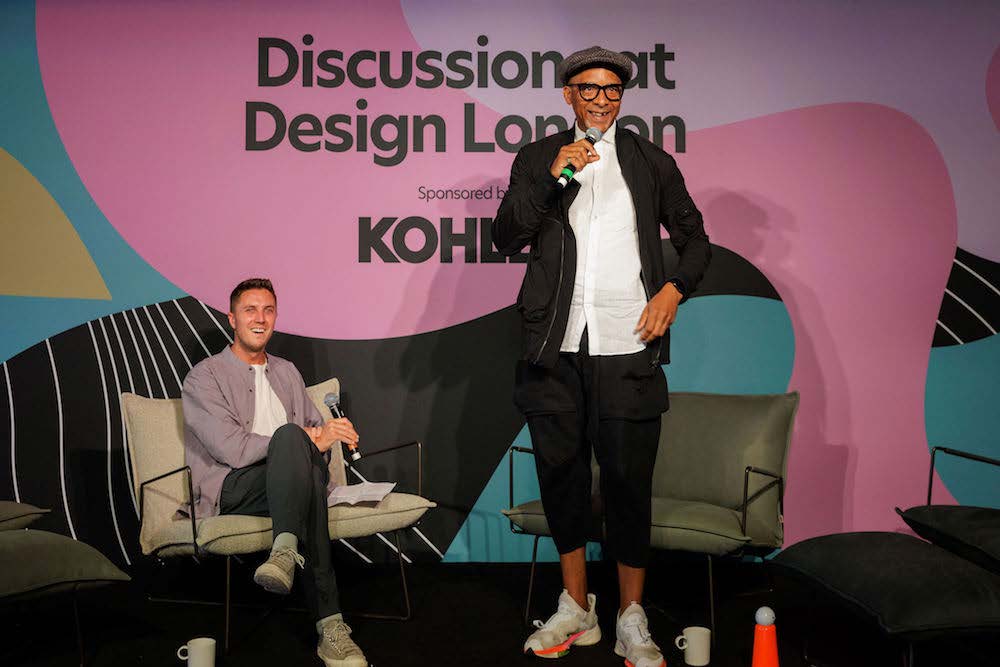 Design London returned last month (21 – 24 September 2022) as the largest contemporary design fair of the London Design Festival. Located at Magazine London in the newest design district, Greenwich Peninsula, the show's second edition reported a total of 12,686 visitors – from both the UK and overseas – over the course of four days. The organisers have also announced the 2023 dates which are set to be 20 – 23 September.
Marlon Cera-Marle, Director of Design at Media 10, said, "We're very pleased with what we achieved this year – not only because this was only our second edition, but also because there was a real sense of excitement and optimism from our industry as a whole, seeing products and reconnecting with our peers in person."
Cera-Marle added, "This year we could not be prouder of our visitor numbers, and the quality of our overall programme. We also witnessed some of the most prominent, industry-wide issues being addressed at our show, from sustainability to waste and material innovation.
"I'd like to take this opportunity to thank everyone who has supported us in the last 12 months and made Design London another tremendous success. With my team, I very much look forward to planning our 2023 edition and welcoming the global design communities to our capital once again."
Doubling its floor space with an additional exhibition area named the Showground, this year's Design London presented over 150 exhibitors from around the world. These ranged from global brands including adidas, HAY, Artemide, Karaca and L.Ercolani, to independent names such as Dare Studio, Wewood, OMK 1965, Christian Watson, Paul Kelley and Jonathan Coles.
Exhibiting alongside them was a curated selection of international pavilions – from the return of the Danish Pavilion to the joining of newcomers including the Korean, Portuguese and Thai Pavilions.
Meanwhile, the show welcomed back the second edition of Discussions at Design London, its strongest-yet talks series sponsored by Kohler – featuring the likes of Lee Broom, Jay Blades MBE, Patricia Urquiola, Kish Kash and Marco Oggian, to name a few.
Special creative projects continued to play a key part. There were lighting centrepieces by Ago and Haberdashery, as well as Lois O'Hara-designed talks theatre – home to Discussions at Design London – and a one-off mural at the front entrance. Last but not least, the show saw materials specialist, Versarien partner with British artist and designer, Steuart Padwick to create a "playful oasis" named Island Steps. A unique gathering hub for visitors, the 3-D printed installation was produced using 100% cement-free concrete reinforced with Graphene.
Visit www.designlondon.co.uk and its social media channels for more highlights from this year's show. The show will return in 2023 from 20 – 23 September; more details will be announced in due course.
Image: Jay Blades MBE (right) chatting to journalist Roddy Clarke (left) as part of Discussions at Design London 2022 (© Sam Frost).
Share this story