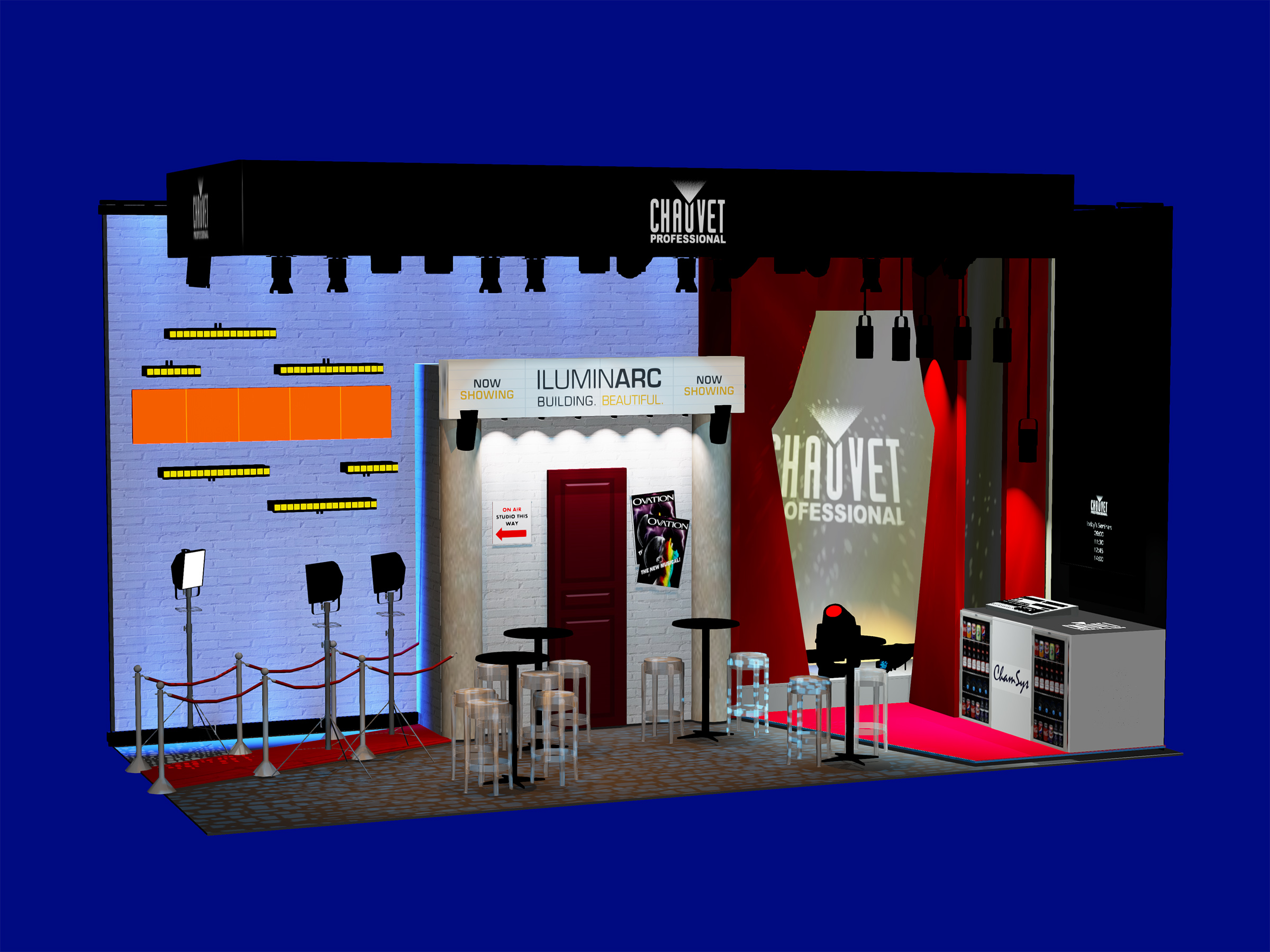 The CHAUVET Professional stand will be more than a product showcase at ISE, it will also serve as a "storytelling platform," one designed to stimulate ideas and invite visitors to imagine how the company's fixtures can transform a variety of spaces.
Moving beyond standard tradeshow concepts, CHAUVET Professional is devoting much of ISE stand 7E800 to scenes that reflect real-world installation environments. Encountering these settings provides vivid impressions of the design possibilities offered by the products on display.
Among the products transforming the stand's settings are the Ovation Rêve E-3 IP a virtually silent ellipsoidal that renders full-spectrum colors and tunable whites; the Ovation Cyc 3 FC, a convection cooled, low-profile RGBAL fixture that excels as a cyclorama wash or footlight, and the widely heralded series of onAir panel soft white lights.
Also accenting the scenes created at the stand will be the Ovation E-2 FC, which will be making its European debut at the ISE. A compact full color ellipsoidal that packs a powerful punch, this new fixture opens new creative possibilities for designers by allowing them to position it in spaces that are too tight for the Ovation E-910FC. Equipped with the same high-quality optics as its larger stablemate, the E-2 FC also features an integrated 25-50 degree zoom lens.
In addition to being transformed by CHAUVET Professional fixtures, the representative settings will be enlivened by Iluminarc products such as the Ilumiline ML, which will be used for grazing the area above the stand sign.  The immersive environment will be further enhanced by the Ilumipod SL, which will be grid lighting the floor.
A ChamSys MagicQ MQ250 along with a QuickQ Rack with rack options will be used to run this collection of fixtures as they create different looks, showcasing not just a group of impressive products, but also their power to shape space.
ISE 2023 will take place at Fira Barcelona Gran Via, 31 January – 3 February 2023. For more information or to register, visit iseurope.org. Use A1 Lighting's special code 'a1lightingmag' for FREE registration.
Share this story