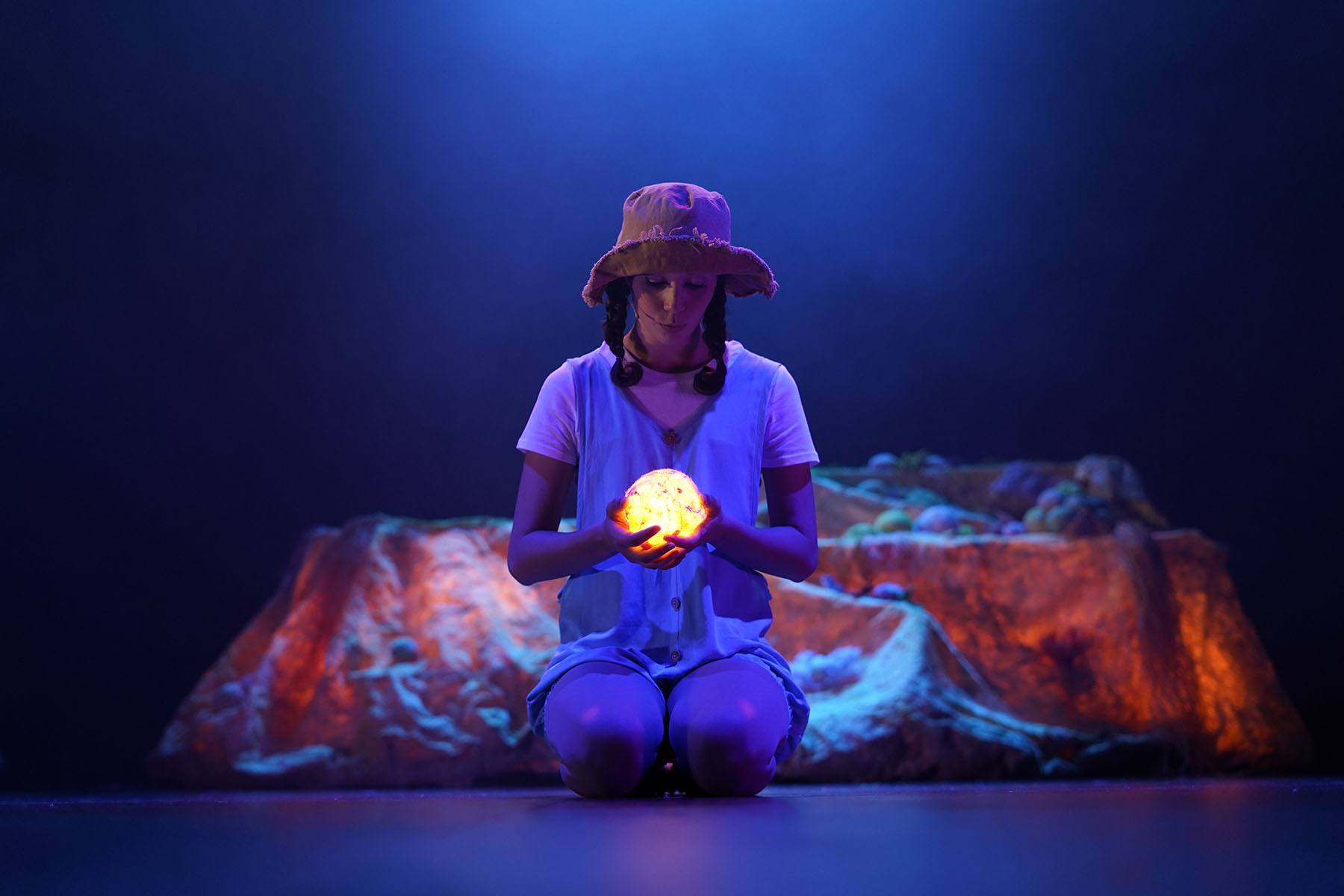 Spanish lighting designer Antonio Arrabal (AAI, Lighting Designers Association of Spain) used Astera NYX Bulbs to illuminate a series of scenic spheres that were an integral narrative element of the Índigo Teatro company's latest production, Viaje al Planeta de Todo es Posible which premiered at the Cánovas Theatre in Malaga.
The production – aimed at children aged between 5 and 12 – is fun and adventure filled, but also with plenty of appeal and massaging for accompanying adults – and unfolds a story about the importance of kindness and friendship.
It was created by Indigo Teatro's acclaimed artistic director Celia Almohalla with whom Antonio collaborated closely on evolving the show aesthetic, together with set designer Isabel Soto. "There was a lot of teamwork which is a very satisfying way to realise a production," he commented.
Lighting plays a fundamental and strategic role in the storytelling, dramaturgy and impact of the work which is set on a different planet. The performance space is transformed into a magical and mysterious environment, with lighting creating different moods and textures as the heroine of the story subtly learns the advantages of overcoming adversity and the insights of looking at things beyond 'face value'.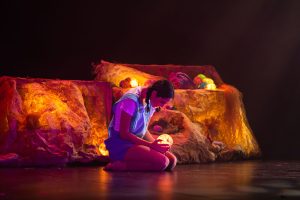 One of the narrative threads requires the characters to continuously interact with 15 magical spheres which needed lighting for their leading role in the drama!
This presented a bit of a brainteaser for Antonio who did some research and auditioned to find the best light sources for the job! He needed a fabulous quality of light in addition to a wireless DMX controllable fixture that could be run from the lighting console.
Enter Astera's ingenious NYX Bulbs, which ticked all the boxes and more!
The NYX Bulb is the same size as a standard LED bulb and was the world's first colour-tuneable LED bulb developed for professional film, stage, and event production use. The Spanish distributor is Earpro&EES.
It was the first time that Antonio had used these specific products, however they provided the perfect solution meeting all their needs with "excellent" results. The size, intensity, vibrant colours, and smooth colour changing features and flexible control all "made them ideal for this project," he underlined.
The 15 spheres are a variety of different sizes, some are larger at around 25 cm and are part of the set pieces, while others are slightly smaller, about 15 cm in diameter, and these are carried and moved around by the cast.
The spheres are used constantly throughout the show and interact with the action by changing colour or intensity or blinking as if talking and communicating with each other!
They are controlled via the lighting console receiving the CRMX signal from the AsteraBox.
Antonio says programming these NYX Bulbs to be part of the show magic was some challenge! "We are talking more than 200 main cues that interact with about 20 cue lists with between 5 and 25 cues each, plus effects that bring the spheres to life," he explained, and the NYX Bulbs are present throughout the entire hour-long show, together with several conventional luminaires and 12 moving heads.
Talking about Astera more generally, Antonio thinks the brand has a good reputation for quality and robust engineering and that the products are "proven, stable and well respected" across multiple professional sectors.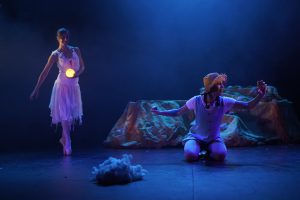 Part drama part musical, Viaje al Planeta de Todo es Posible was nominated and a finalist entry at the Lorca Awards 2022 for Best Lighting and Set Design.
One of several elements making this show interesting and inspiring to the numerous hosting theatres around Spain is its educational aspect, as it was partly developed to enhance school campaigns addressing 'hot button' topics like bullying and overcoming insecurities, anxiety, lack of self-esteem and confidence, etc.
Indigo Teatro's innovative and out-of-the-box approach is well known and for its proactivity in providing students and young people at educational centres with a wealth of positive confidence-building tools and information as well as opening valuable channels of communication through the art form of theatre so they can open up and start dealing with issues.
Photos: Salvador Blanco
Share this story