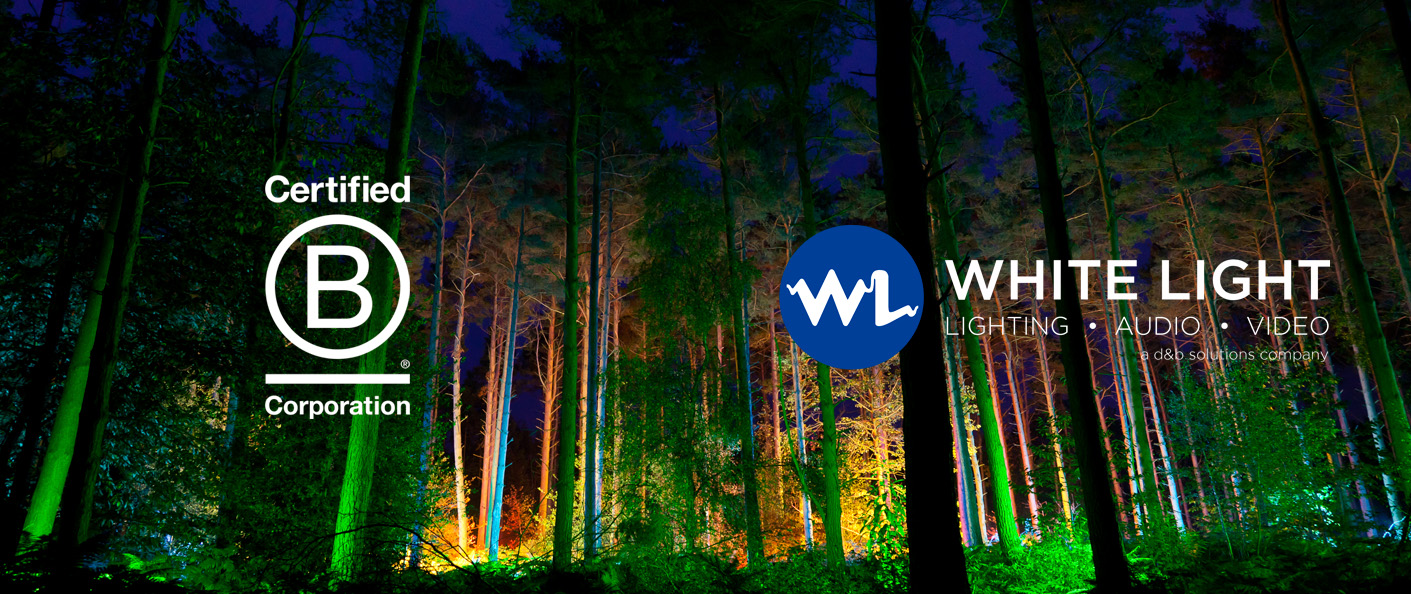 Following a rigorous assessment, technical solutions specialist White Light (WL) is now a certified B Corporation (B Corp), joining a socially and environmentally conscious movement of 1000 UK-based and over 6000 companies worldwide. This news comes just a few months after WL gained ISO14001 accreditation – the international standard for environmental management systems (EMS).
B Corp was conceived in 2006 by B Lab – the non-profit network transforming the global economy to benefit all people, communities and the planet. As such, the certification process comprehensively evaluates a business's sustainability practices. Certified B Corporations, or B Corps, are companies verified by B Lab to meet high standards of social and environmental performance, transparency and accountability. WL's commitment to operating its business as a force for good was rewarded with an Overall B Impact Score of 88.8. While 80 qualifies for certification, the median score for ordinary businesses completing assessment is currently 50.9.
At the heart of B Corp's ethos is a Theory of Change, guiding a mission to transform the economic system into a more inclusive, equitable, and regenerative global economy. WL's Managing Director, Bryan Raven comments: "Having first been introduced to B Corp whilst undertaking the ISO14001 accreditation process, we soon realised that we wouldn't have to change any of our behaviours or policies to qualify – we would just have to formalise them. B Corp's mission aligns perfectly with our own, to work as one to grow a profitable and sustainable business with an international reputation for excellence. After an extensive analysis of every element of our governance as a responsible business, we're delighted to have joined this community working together to change the economy for the better. This is not a short-term exercise in sustainability measures, this is a driving force for long-term accountability and ownership of these values by every stakeholder in our business."
Chris Turner, Executive Director of B Lab UK, says "We are delighted to welcome White Light to the B Corp community. This is a movement of companies who are committed to changing how business operates and believe business really can be a force for good. We know that WL is going to be a fantastic addition to the community and will continue driving the conversation forward."
B Corporation certification is valid for three years, during which WL is fully committed to striving for continuous improvement, leading to recertification under even higher standards.
Share this story