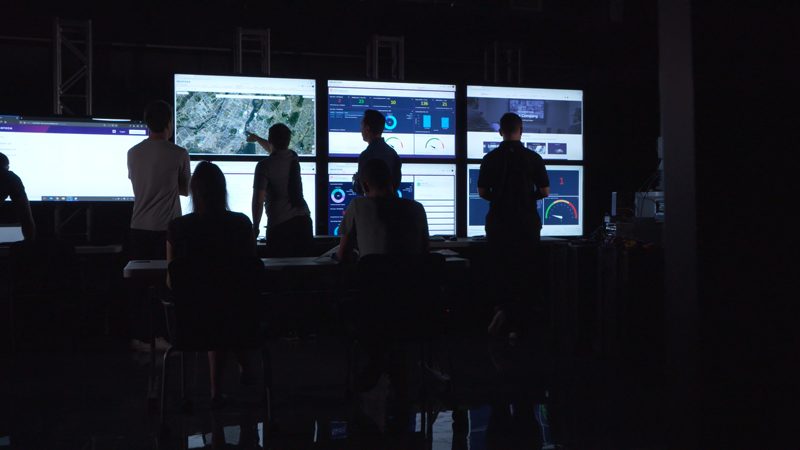 Solotech is proud to announce the introduction of an on-site service team to bolster the maintenance and support services offered to UK clients.
This new addition is aligned with the appointment of James Swallow and Ed Moore joining the team as on-call engineers to offer remote maintenance services and rapid onsite diagnoses and repairs of AV technical issues when needed in locations across the UK.
The Solotech UK Service Team works in tandem with Service+, a real-time AV equipment monitoring software platform that helps to ensure that an AV system is always functioning while enabling the proactive detection of anomalies. Built entirely by Solotech's experts, Service+ 24/7 monitoring software can securely connect to equipment from any manufacturer.
A team of dedicated specialists are immediately advised of any anomaly or failure. These are often fixed remotely without any client intervention, sometimes before the customer is even aware of a problem. This reduces the number of site visits, making it a cost-effective, sustainable, and quick resolution solution for customers.
Phil Goldsworthy, Solotech's Head of Systems Integration, said: "We're now a UK leading service provider, with a full-service model of support that extends throughout the life of a customer's AV system. We are very pleased to welcome James and Ed to our Service Team. As on-call engineers, they are both highly skilled and capable of fixing issues remotely. This is an exciting development for the team as it's the first time we've been able to offer such dedicated resources to our customers."
"As part of Service+, we provide customers with access to an online personalized portal where they can learn more about any faults discovered by our system and the response time from our engineers. These new appointments mean we are leading the way with our state-of-the-art, streamlined, and integrated services provision", concludes Goldsworthy.
Find out more about Solotech Service Plans here: https://www.solotech.com/uk/solotech-service-plans/
Share this story