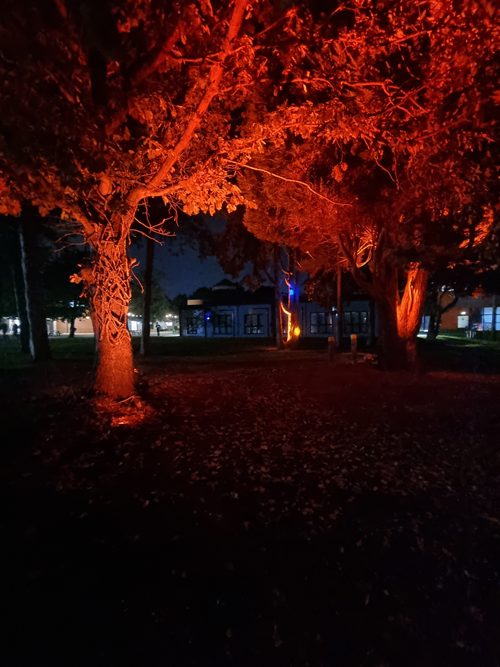 One of the Society of Light and Lighting's flagship events, Ready Steady Light took place in partnership with Rose Bruford College 18th October 2022.
As is tradition, the SLL invited teams of lighting professionals to compete against each other in this back-to-basics celebration of the art and science of light. Each team was challenged with creating an exterior light installation, with a limited range of kit and only 180 minutes.
Whilst the lighting community has worked to overcome the challenges presented by the pandemic, day to day work has continued. There have been new starters and the same requirements to support development but without the crucial interaction that comes with working alongside colleagues in a shared space. The Society feels it is more important than ever to provide design practices and lighting professionals with an opportunity to have fun and work together, with the added element of some friendly competition.
As always, there were three awards up for grabs. A panel of expert judges from the SLL and the IALD will be deciding the winners of the Technical and Artistic Awards, with the coveted Peer Prize decided by the contestants that took part.
Students enrolled in Rose Bruford College's Lighting and Design BA courses support the event, with the opportunity to learn from and assist lighting professionals working in this unique environment.
SLL Ready Steady Light 2022 Winners…
Team Cundall – Technical Award
Team CBG Consultants – Artistic Award
Team MID – Peer Award
Share this story