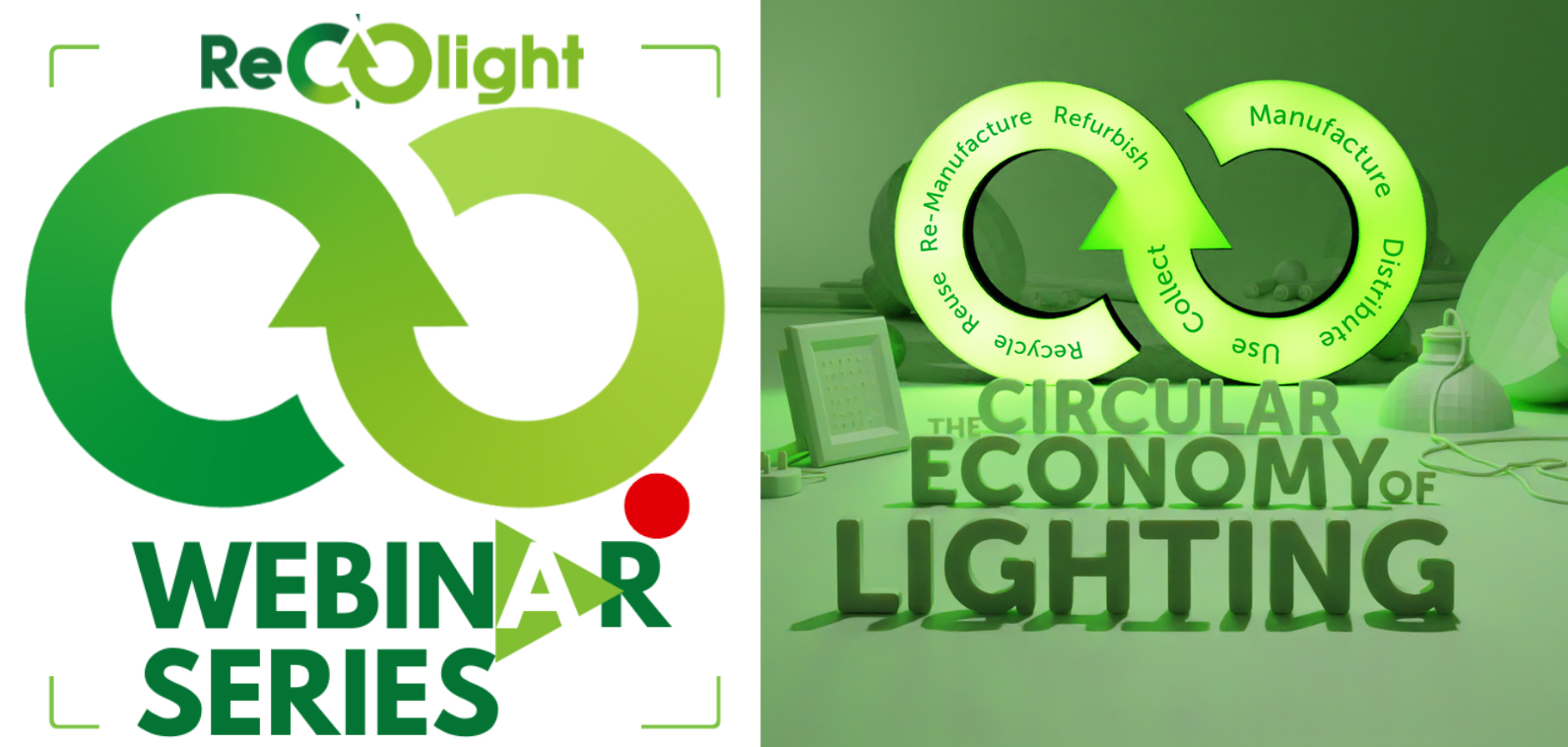 Recolight have confirmed dates for four new webinars in 2023 aimed at helping the lighting industry drive forward their sustainable practices.
Much has changed over the last three years since Recolight launched its webinar series for Lighting and the Circular economy: new metrics have been developed, remanufacturing and reuse is starting to take off, and new regulations are being implemented.
Commenting on the 2023 webinar topics Ray Molony said: "We have reviewed the feedback from Circular Lighting Live 2022 and looked at the topics you want to learn about more. The webinars have been designed for the whole lighting industry; specifiers, manufacturers and end users. They look at what is being achieved to move to a more sustainable business model, and the tools to help takeyour business forward. They are designed to compliment Circular Lighting Live Conference, at which we plan to go into even greater detail."
Together with Ray Molony, who will chair the sessions Recolight are inviting leading specialists from across the lighting industry to present. The webinars are:
•
23 Feb | Understanding environmental metrics: A manufacturer's guide
•
23 March | Taking action: Sustainability for lighting manufacturers
•
18 May | Making Cat A fit-outs sustainable
•
23 June | The waste regs and your responsibilities
Nigel Harvey added: "In the last three years the Recolight Webinars have been attended by over 1800 delegates, with more than 4000 listening to the replays. At Recolight, we are delighted that speakers and delegates have joined us from across the whole lighting industry; a testament that together, we can make a difference in moving towards sustainable business for all."
All webinars are free to join, with the opportunity to put questions to the panels. This year, the format has been optimised to fit into a busy schedule – most webinars have just three speakers, and aim to finish within an hour.
Visit the Recolight Event page to learn more
Share this story