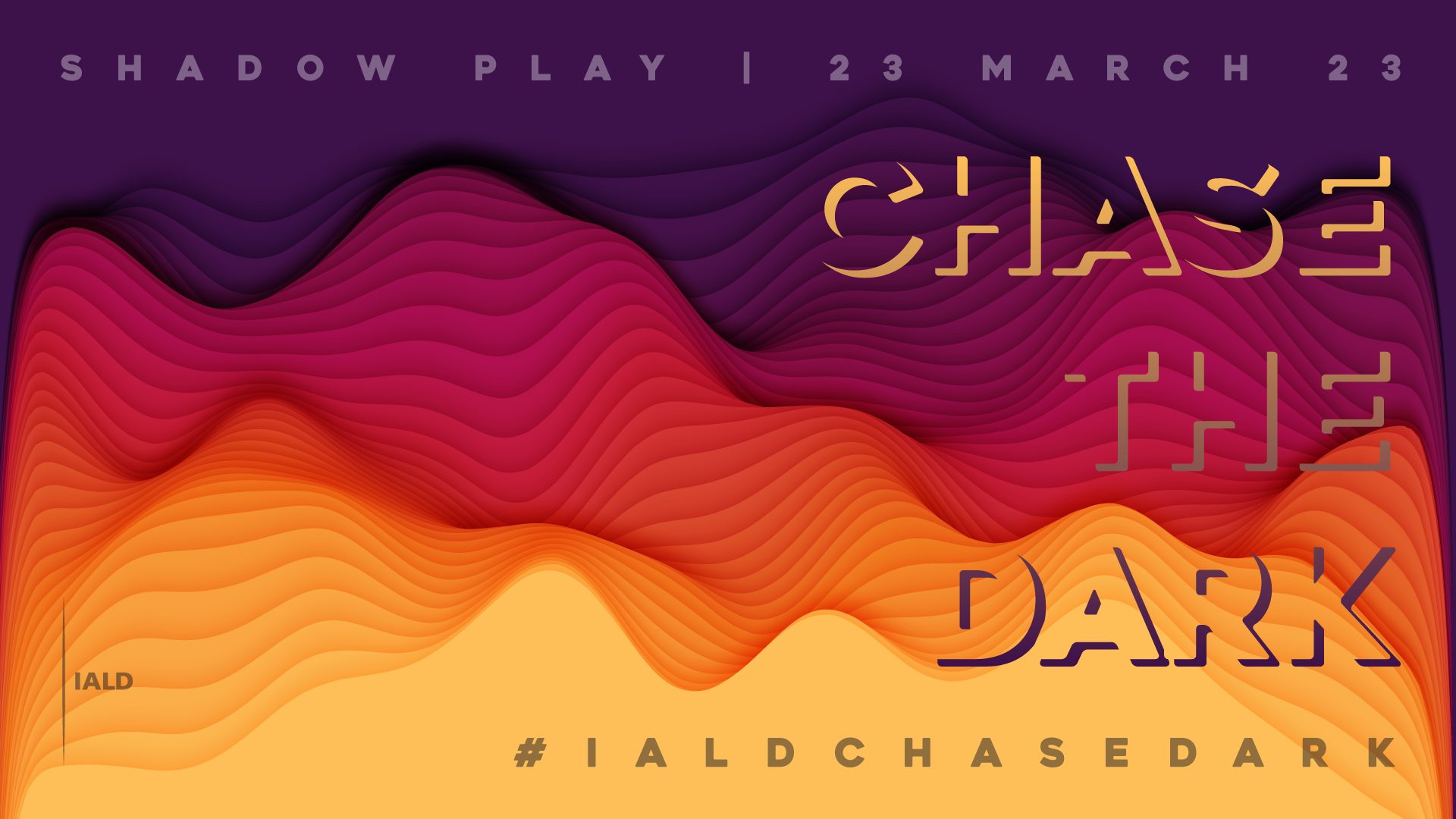 People around the world are preparing to participate in the 10th anniversary of the International Association of Lighting Designers (IALD) community activity known as 'Chase the Dark' today (23rd March 2023).
The program's name comes from the global nature of its premise: designers from the start of the International Date Line follow the rising sun as it "chases" the darkness, from Australia westward to the Pacific coast of the United States. Encouraging participants to join in the activity either individually or in localized gatherings, each year's event has a theme that is the basis for individual expression that is then shared on social media using the #IALDChaseDark hashtag.
For 2023, the program's theme is entitled "Shadow Play", allowing participants to use the balance of light and dark to create displays that might involve casting unique shadow shapes, backlighting silhouettes, creating optical illusions, or anything else personally inspired.
Emma Cogswell, the lead coordinator for the 'Chase the Dark' program and project manager for the IALD UK region, is pleased to see the event so widely embraced for its 10th year.
She said: "Shadow is a valuable asset in a lighting designer's toolbox. With the ability to be projected forward or silhouetted when backlit, it's a commonplace technique in storytelling and puppetry in a range of South Asian cultures.
"We have numerous regions and chapters coordinating in-person gatherings from Melbourne to Mumbai, to Toronto to San Francisco, not to mention the individual participants trying their hand at Shadow Play and joining the fun from all over the world. We can't wait to see the results!"
The 'Chase the Dark' event is specifically developed to encourage participation by IALD members and non-members alike, promoting the awareness and value of professional lighting design on a global scale. As the IALD is the only global architectural lighting trade association, 'Chase the Dark' provides a unique opportunity to connect with and celebrate the work of professional peers worldwide.
Anyone interested in being a part of the event activity is absolutely welcome, and complete details can be found on the IALD website at https://iald.org/chasethedark.
Share this story