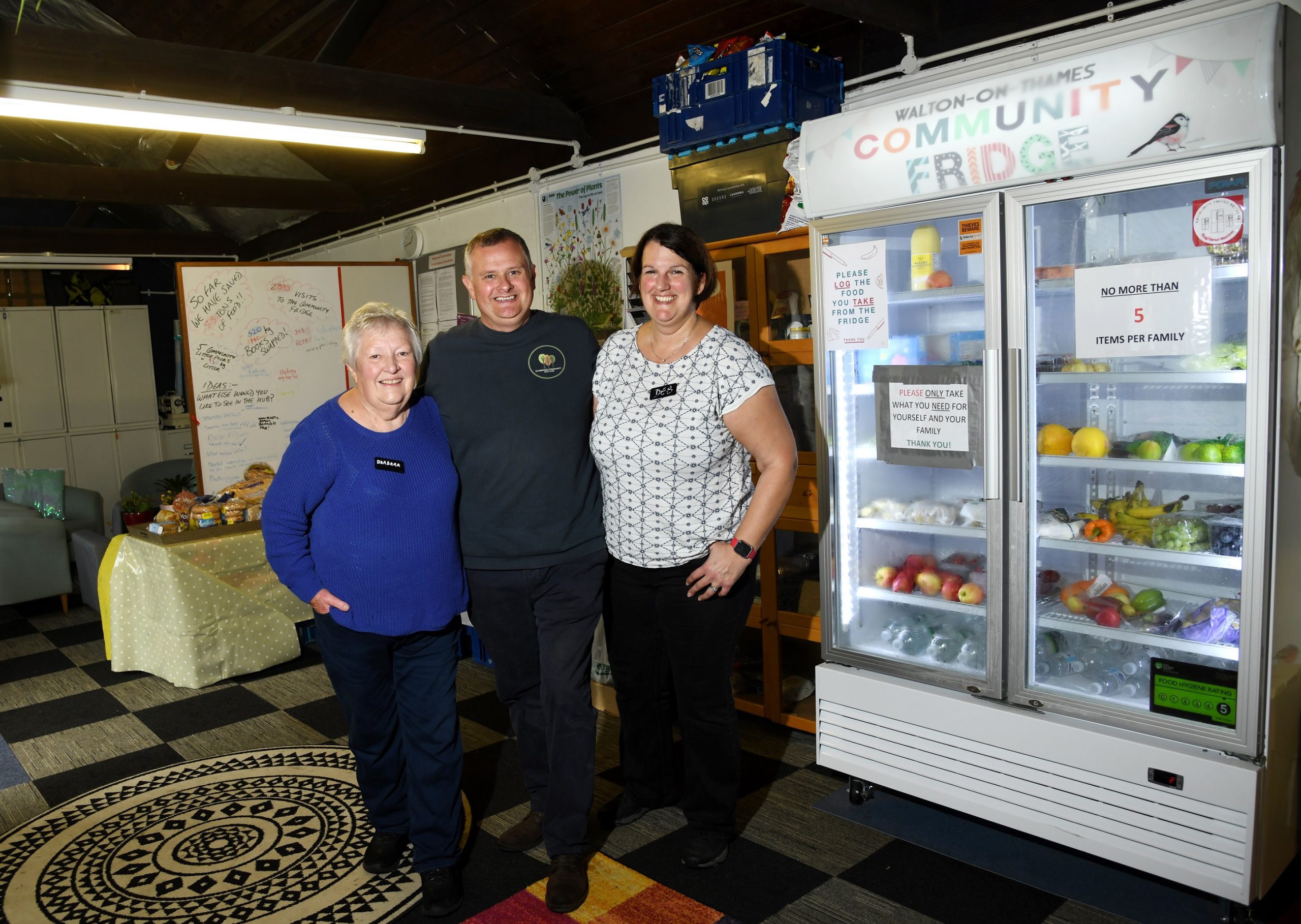 A project fighting social isolation in Walton-on-Thames, Surrey has been revealed as the winner of the Ansell Lighting Shine A Light campaign.
Elmbridge Community Eco Hub, which provides a multi-functional safe space and range of community minded activities, secured a huge 40% of the public vote and will now receive a lighting installation prize worth up to £5k from Ansell.
The campaign, which aimed to recognise and reward the work of community organisations that provide vital support and services, received nominations from across the country and attracted more than 3,000 votes for the shortlisted projects.
The Elmbridge Community Eco Hub is a not for profit, volunteer led organisation started by Mick Tumilty, who originally came up with idea of having a Library of Things, where people could borrow tools and equipment they didn't own themselves. But he also wanted to foster a greater community spirit, reduce social isolation and try to reduce waste.
Since the Hub opened in a 200-year-old former stable block just eight months ago it has had 6,000 visitors pass through the door and is run by a dedicated team of 60 volunteers. The initiatives now include a very successful community fridge; regular repair café; seed bank; book, boardgame and jigsaw swaps; skill share and litter picking sessions, plus a huge community garden.
But the lighting in the Hub is old and ineffective – consisting of just one tube light – and Mick is also keen to introduce lighting in the community garden so it can be used for longer and more safely.
Mick said: "After almost two years of isolation due to lockdowns, it was very clear that local people wanted to feel part of something, needed a focus and a reason to recreate that sense of community. The Hub has been a huge success so far and we have great ambitions to continue to develop our offering. But the inadequate lighting means currently we have to close at 4pm and the garden can only be used or worked on in daylight hours.
"Winning Shine A Light will transform what we can offer and when, and really support our future plans. As an Eco organisation, having green, energy efficient lighting will be amazing and we are so grateful to everyone who supported us and voted for us."
Elmbridge, which beat off competition from Spark Community Space, in Southsea, Portsmouth, Cleethorpes Band in North East Lincolnshire and From Tiny Seeds Community Interest Company in Holmfirth, Huddersfield, will now receive a lighting consultation and design from Ansell's team of experts,  Ansell products and a contribution of up to £2,000 towards installation by an approved electrician.
Mark Abbott, Managing Director at Ansell Lighting, said: "Elmbridge Community Eco Hub is clearly at the very heart of its community and it is amazing to see what they have already achieved in a relatively short amount of time. We are looking forward to seeing how Shine A Light can help take the project to the next level.
"In our 30th year we felt it was important to give something back to communities that have faced tough times in the last few years. We want to thank everyone who has supported the campaign – from our wholesalers and installers, through to the communities that voted."
Share this story