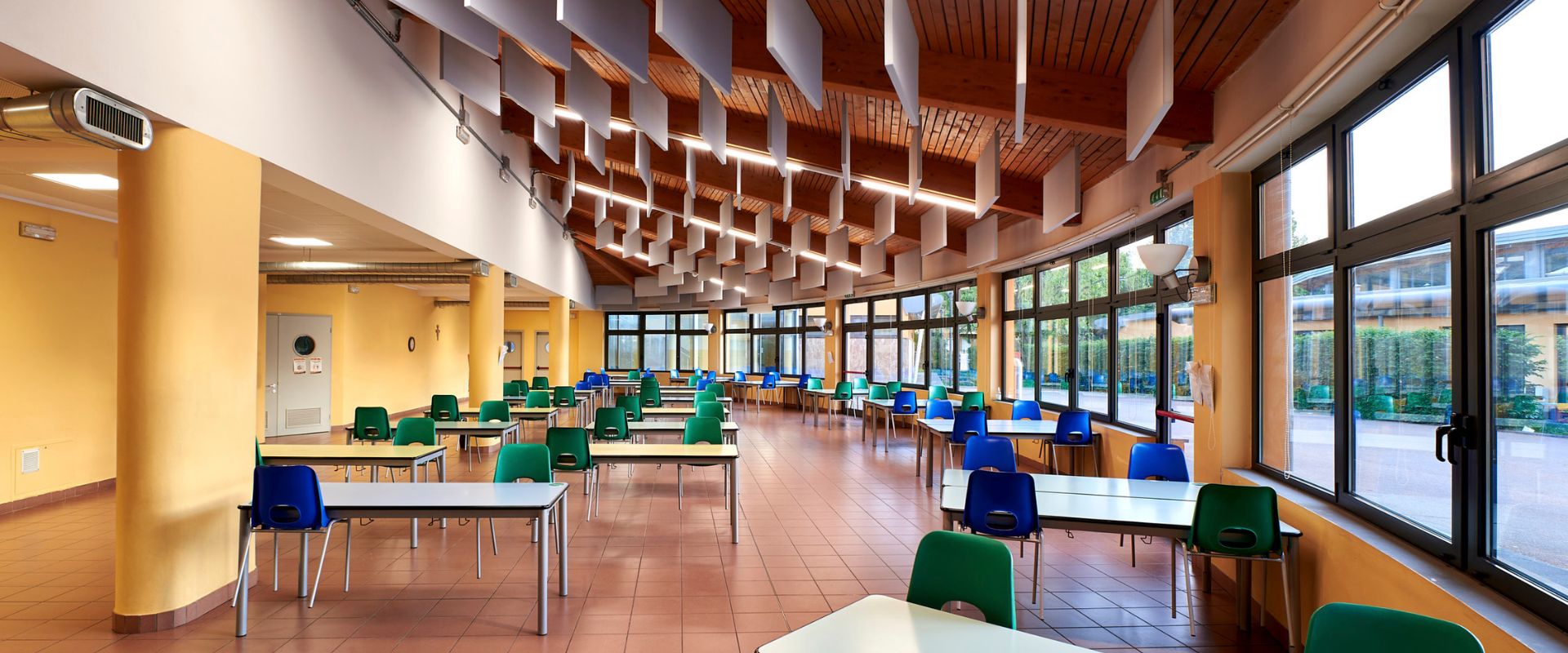 TRILUX impresses Italian energy company with its full-service solution to win the lighting refurbishment of 70 schools in the Brescia region.
The Italian energy company A2A is refurbishing the outdated lighting at 70 schools in the Brescia region. As the service company responsible for the maintenance of these buildings, they were looking for a way to monitor the new lighting solutions remotely.
TRILUX Italy went the extra mile. It won the complete project by offering its digital MONITORING SERVICES and impressing across the board with the excellent quality of its luminaires and services. This includes the commissioning of all luminaires, networking, connection to the LIVELINK lighting management system, and integrating an emergency lighting system in the cloud.
"The customer has contracted our cloud-based services for the next 15 years. And this is just the beginning. The project is continuously evaluated and will be used as a blueprint for other schools," says Sirio Greco, Sales Manager at TRILUX Italia.
Small effort, great potential 
10 schools were retrofitted in phase one, completed during the holidays to limit disrupting operations. Everything went quickly, professionally, and smoothly.
"Thanks to our turnkey solutions and full-service, all components and processes are perfectly coordinated," explains Marta Stypułkowska, Project Manager at TRILUX. "We are currently in phase two of the project and are in the process of refurbishing the next 30 schools."
Naturally, the lighting design is bespoke for each school. But the individual building blocks are already fixed in advance. In addition to the E-LINE NEXT LED, which provides attractive and standard-compliant light everywhere thanks to precisely fitting optics, ARIMO FIT recessed ceiling luminaires and MIRONA FIT sports hall luminaires are used – depending on the school and requirements.
All luminaires are networked with the TRILUX LiveLink lighting management system and monitored in real-time via the cloud. Energy savings from the first schools are already in line with expectations, and the third phase of the remaining 30 schools has already been commissioned! There's more to come if the model is an overall success. A2A plans to extend the offer to other cities and schools successively.
Take a look at the lights in action here> https://youtu.be/NWIJbDed3vA
Share this story