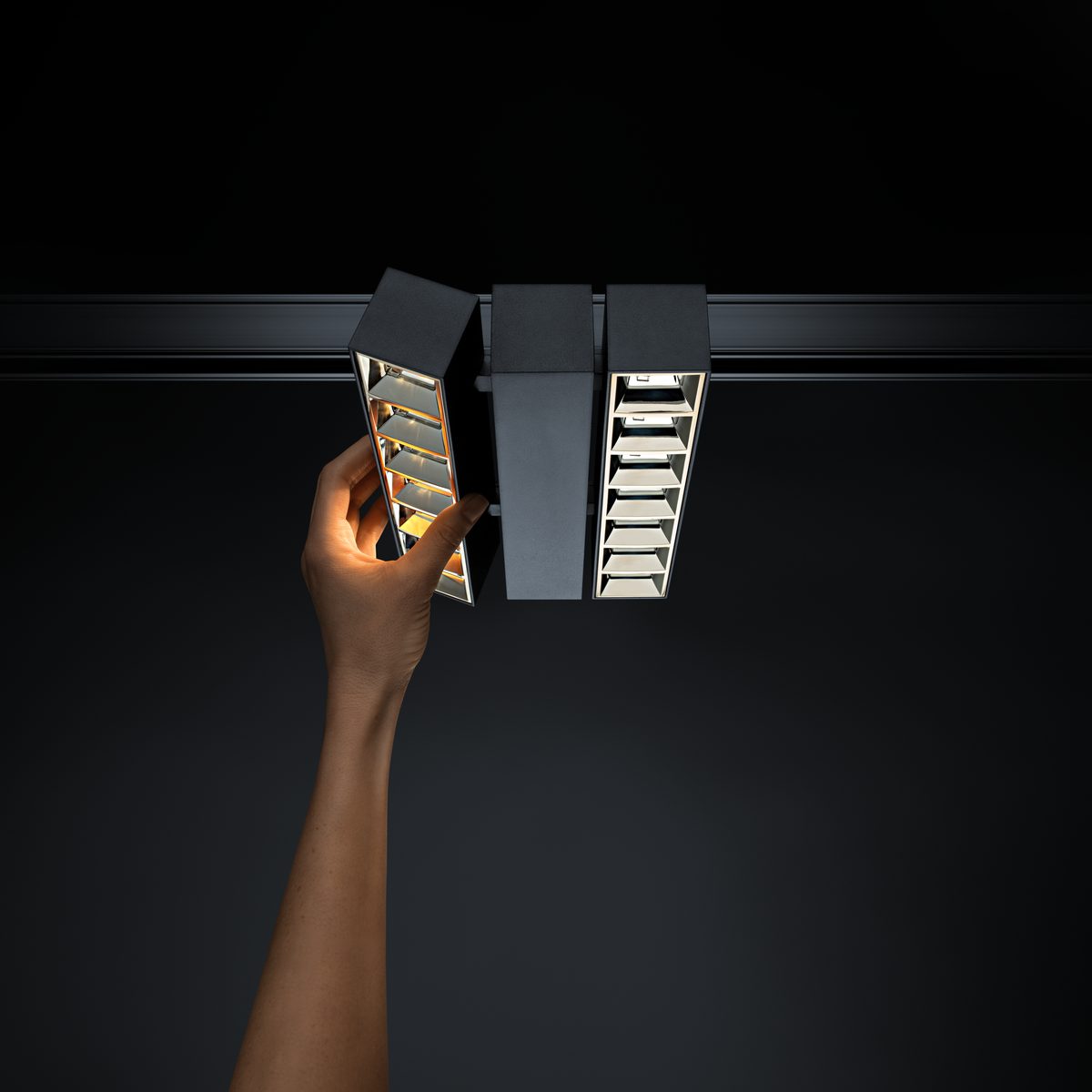 Zumtobel Lighting's latest retail luminaire, designed to give retailers a free hand in shop design and product presentation, has won "Lighting Product of the Year" in the Electrical Industry Awards 2022
Zumtobel is delighted to announce that its SCENO luminaire has been awarded "Lighting Product of the Year in the 30th anniversary Electrical Industry Awards.
The Electrical Industry Awards is a celebration of the best the Electrical Industry professionals have to offer, rewarding a whole host of proactive approaches to individual achievement, technical innovation, and supply-chain collaboration.
The virtual awards ceremony went live on the 27th of October 2022, with BBC weather host and presenter Sarah Keith-Lucas presenting awards to the winners.
Jon Lim, Product Manager for the UK and Ireland at Zumtobel Group, comments, "This is excellent recognition of what our development team have achieved with the SCENO luminaire. Launched in April this year, instead of a large light source (like many competing products), SCENO relies on a series of miniature lighting chambers. Whether fitted with seven LEDs or 14, installed on one or two sides, the combination of lenses and anti-glare honeycomb louvres guarantee the best light quality and effective glare control with a high level of visual comfort."
SCENO is as flexible as two luminaires and as compact as one. Doing more work in less space – precisely what is needed on the shop floor. Its individually swivelling wings are exceptionally versatile, and, thanks to its countless application options, it gives retailers a free hand in shop design and product presentation
The judging panel commented, ""An innovative, adaptable, flexible solution in a format that adds to design and application options. The optic choices and deep louvre for glare control aid flexibility whilst reducing distracting source intensity."
For more information on the SCENO range please visit https://www.zumtobel.com/gb-en/products/sceno.html
Share this story