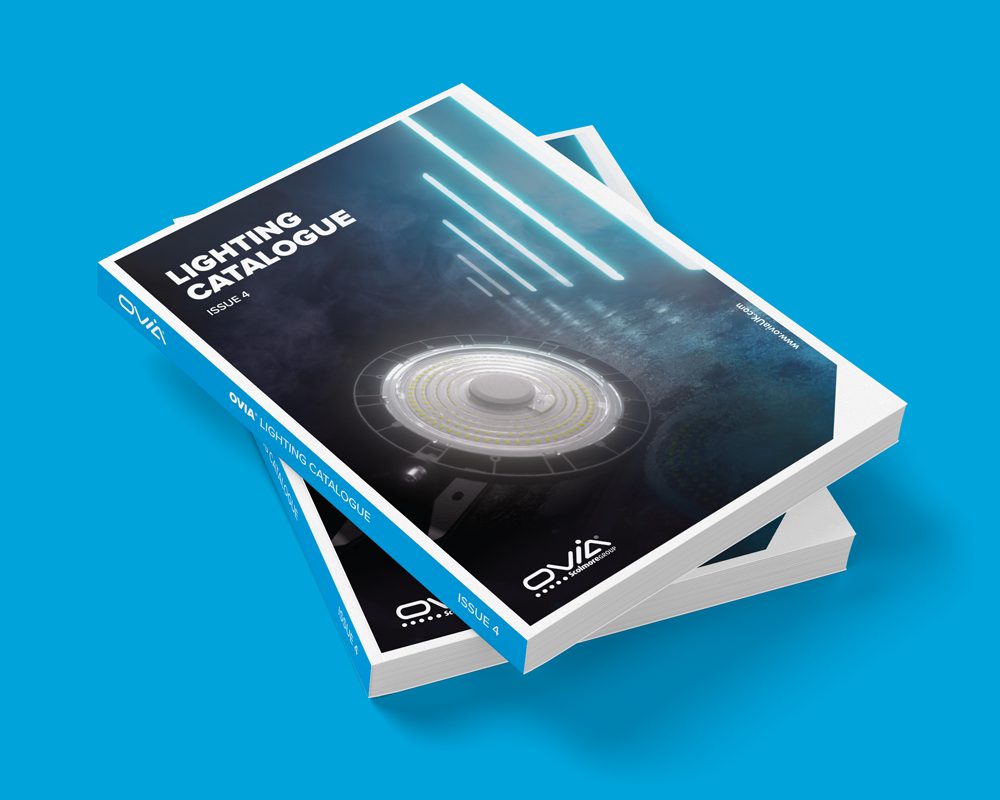 Now in its fourth year of trading as an independent lighting company, Ovia continues to grow and develop its lighting solutions offer, and currently offers more than 900 individual product lines.
The new Issue 4 Ovia catalogue showcases the entire product range and includes a number of new additions, as well as the Click Flow connectors range which has recently been brought under the Ovia umbrella.
At 236 pages, the catalogue brings to designers, contractors and specifiers a comprehensive product guide covering the entire range on offer. With its extensive collection of luminaires, installers can have confidence that they will find a lighting solution to fit every possible project they are working on. All sectors are covered including domestic, commercial, industrial, utility, amenity, emergency lighting and floodlighting. The lighting offer is further enhanced with a full range of lighting control solutions that will optimise energy saving credentials.
Among the new products already proving popular with contractors, and featured in the new catalogue, is the Inceptor Duo – a sleek up and down dimmable linear luminaire which offers a complete custom dual lighting solution that is perfect for accentuating design features both high and low. Inceptor Hi-Lite is a range of IP65, CTA Switchable black LED Highbays (100W, 150W or 200W) that are compatible with the 5W 3-Hour Maintained IP65 Emergency Packs and come pre-wired with 3M of Flex. Inceptor U-Lite is a slimline, non-corrosive utility LED luminaire with an integrated diffuser and gear tray anchored to the base to ensure a hassle-free installation.
The new Ovia Issue 4 catalogue can be downloaded on the Ovia website – www.oviauk.com – and can be accessed from the Scolmore Group app.
Share this story