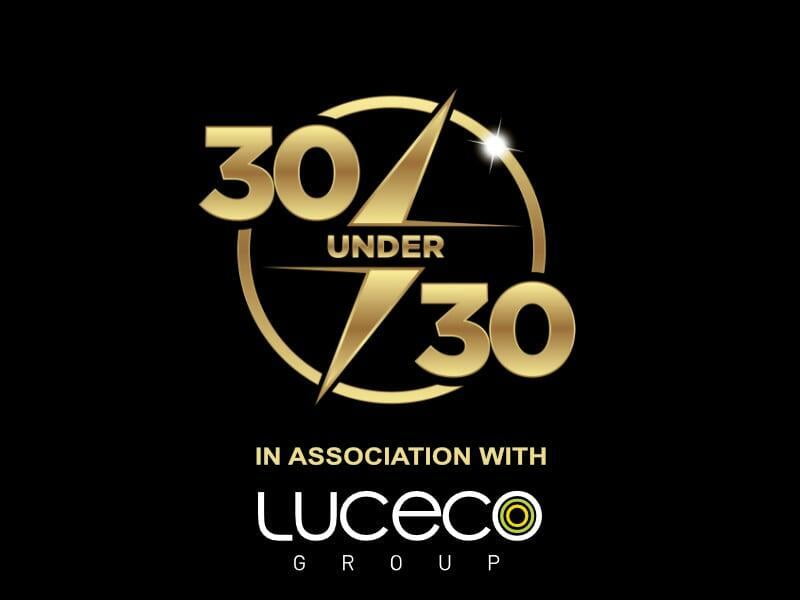 eFIXX has announced the winners of its prestigious 30 under 30 awards, in partnership with headline sponsor Luceco Group. Now in its second year, the awards recognise up-and-coming talent within the industry and showcase the next generation of electrical contractors.
The judges have been busy whittling the shortlist of nominees down to the 30 chosen winners, naming them as 30 of the most promising up-and-coming talents in the electrical contracting industry.
The winners were revealed in a dedicated awards event on the 31st of March.
eFIXX are proud to announce the 30 winners named below:
Aaron Kelly
Adam Thomas
Archie Murton
Braden Kiddell
Bradley May
Callum Leech
Christian White
Conor Skelton
Daniel Rhodes
Declan Walker
Dylan Hassall
Eddy Taylor
Harrison Pritchard-Smith
Harvey Canning
Iona Glover
Jack Duignan
Jason Marais
Kieran Randall
Leonard Radley
Lewis Groome
Luke Williams
Max Bradley
Mazin Osman
Meg Ryder
Nick Tucker
Ollie Brazier
Olly Ford
Reece Cardy
Samuel Eggby
Tianna Verdi
Gordon Routledge, Technology Editor at eFIXX, commented: "This year's eFIXX 30 under 30 award winners are an inspirational group of individuals who have achieved remarkable success in the electrical industry. From entrepreneurs launching renewable energy and electric vehicle charging businesses, to those overcoming adversity to get a toehold and start their careers. The winners exemplify the opportunities and diversity present within our industry. We are incredibly proud to recognise their accomplishments and dedication, and applaud them for their determination to succeed."
As leading designers and manufacturers of electrical solutions sold under several respected brands, including BG Electrical, Luceco Lighting, Sync EV and Masterplug, Luceco Group have played a key role in the success of the awards. The awards bring together the credibility of a respected manufacturer, with the reach and content capabilities of media outlet eFIXX.
John Williams, Trade and Specification Director at Luceco Group and one of the 30 under 30 awards judges, added: "A huge congratulations to the 30 individuals named as winners of the awards this year. The quality of the entrants was hugely impressive, making it an incredibly difficult decision for myself and the other judges to select 30 winners from such a remarkable line-up. We have been so proud to sponsor the awards again this year and be part of the process of recognising emerging stars. The winners are truly the rising stars of our industry, showing incredible dedication and passion to their craft and who are looking to the future with innovation and success."
Discover more about this year's winners here: https://awards.efixx.co.uk/30-under-30
Share this story