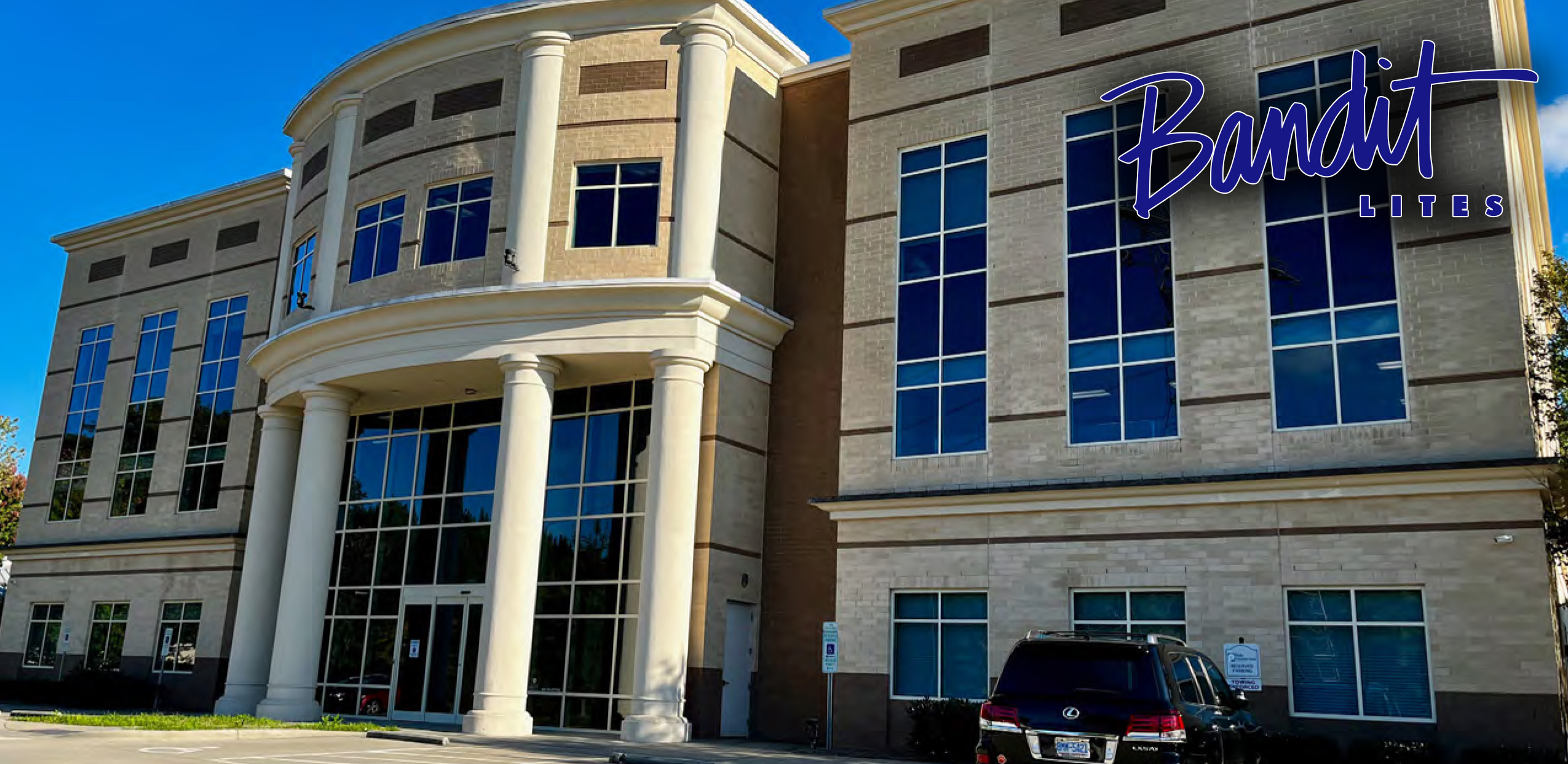 Bandit Lites is pleased to announce the opening of its new facility in Charlotte, North Carolina. After ten years in the Charlotte market, this is Bandits third new facility. The luxurious space will primarily accommodate the integration team as they continue their expansion into 2023.
Bandit Lites Vice President of Operations, Roth Edwards, spearheaded finding and delivering the new facility. After a month's long search, the location north of Charlotte, North Huntersville was chosen for its amazing community, quality building and idyllic neighborhood.
A great number of NASCAR entities are located in this area, including the world-famous Charlotte Motor Speedway. Bandit works with a number of NASCAR entities and is pleased to be close to its friends at Speedway Motorsports, LLC.
The office is brand new and offers every nicety Bandit and our clients will need. Numerous offices, a conference room, break room and world-class audio-visual presentations throughout the building allow Bandit clients to spend time with the Bandit team and view the details of their project as they unfold.
The purchase of the office follows the hiring of Paul Strom as System Integrator and the advancement of Alex Becker to System Integrator. Additionally, Bandit Project Manager Gene Brian joined the Integration team as System Integrator, Brad Hylton returned to Bandit as Integration Facility Manager and industry veteran and Bandit Lites technician Chuck Hastings came aboard as Integration Specialist. February 2023 also saw the hiring of Tristan Weaver as Logistics & Inventory Specialist.
"We are very proud with the next step in this coastal region," said Bandit Lites Chair and founder, Michael T. Strickland. "We have a world class office we are proud to call home and look forward to future growth. We can double our staff in this facility and plan on doing just that. As always, Bandit has purchased the office and added to our prestigious collection of real estate holdings. Bandit looks forward to allowing all of our clients to Experience Excellence in the future and thank the Charlotte community and the entertainment industry for being so kind to us."
Bandit's historic fifty-five years of leading the way in lighting makes the company a trusted source for integrating lighting at music and performance venues, churches, theatres, museums and public spaces. The integration team oversees project every step of the way, from conception through installation.
Share this story