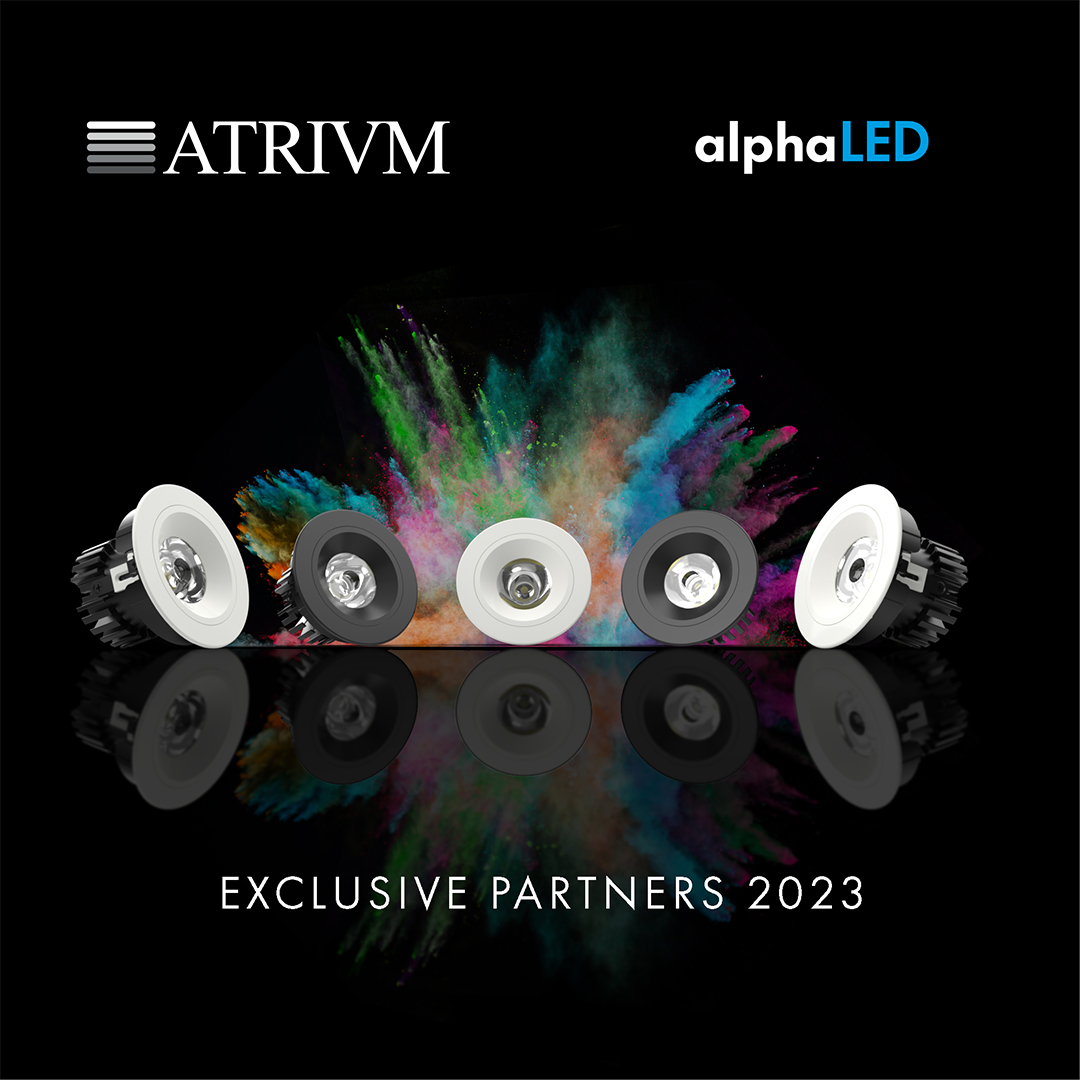 Atrium Ltd and alphaLED have announced an enhanced and exclusive strategic partnership.
As an independent project lighting specialist, Atrium will now represent UK based architectural LED lighting manufacturer alphaLED. Atrium have historically represented alphaLED throughout Scotland, but as a natural evolution, based on a successful longstanding collaboration between both companies, this partnership has extended into England and Wales also.
For Atrium, this is the first exclusive partnership with a UK based manufacturer, a strategic decision that strongly aligns with the increasing interest and demands from the specification market, for more environmentally conscious, sustainable, and circular lighting solutions. A mission both companies are highly invested in.
The extension to the existing agreement brings the popular alphaLED brand to the forefront of the design community, with a solid sales infrastructure to support projects.
Mike Wylie, Sales Manager, Atrium commented "We've been working with alphaLED for many years, covering the specification sector in Scotland and it is exciting for us to now present alphaLED in England and Wales too. The extended partnership will allow us to offer a very high level of service to our customers through the high quality (product as well as light quality) that has been synonymous with the alphaLED brand, as well as the fast deliveries that can be achieved thanks to their UK production facility."
Gary Lyon, Director of alphaLED added "We are delighted to have Atrium as an exclusive partner of the alphaLED brand in the UK. With our collective focus on the quality of light, something which is underpinned by our product portfolio, and technology within, we are confident this partnership will best service the market and their projects."
Share this story